The Star Wars Jedi: Survivor preload will begin for all platforms at roughly the same time. Check out here, when you can start to download the Fallen Order sequel and when you can play the game.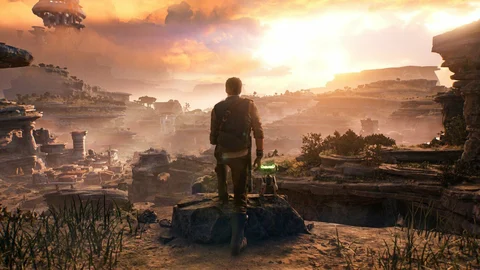 The release of Star Wars Jedi: Survivor is now just days away, and players are that much closer to continuing the adventure of Cal Kestis. The game officially goes live on April 28 for Microsoft Windows on PC, Xbox Series X|S, and PlayStation 5. The last-generation consoles have been left out for this title, as the technology and graphics being utilized in Survivor are far too advanced for the older hardware.
Before the game goes live for everyone, though, there will be a period when players are able to preload Star Wars Jedi: Survivor. This is essentially a way for players to download the game before it launches so that players don't have to spend hours downloading the file after it comes out. However, many players want to know exactly when they can expect the preload to go live for their system.
Star Wars Jedi: Survivor Preload Dates & Release Times
Many Xbox Series X|S players thought their preload went live last week, but that turned out to be incorrect. Instead, all players can expect the preload for Star Wars Jedi: Survivor to go live on Tuesday, April 25, which is three days before the game releases. The times for that preload are set to go live at 8 am PST/ 10 am CST / 11 am EST / 4 pm BST / 5 pm CEST.
This goes for all of the platforms that Survivor is releasing on and will only apply to those that have pre-ordered an edition of the game. The edition does not matter, so long as players have pre-ordered it. The preload also does not mean you will be able to play the game early; it simply means that you can download the full game ahead of launch. Jedi: Survivor will release on April 27 9pm PST / April 28 12am EST / April 28 5am GMT.
Speaking of the file for Star Wars Jedi: Survivor, players can expect it to be around 120-130 GB on PC, PS5, and Xbox Series X|S. This is quite a large file, so we recommend that players begin their preload as soon as possible so they can ensure their game will be ready when April 28 rolls around.