This announcement from Media Molecule is really terrible for the Dreams community who are now abandoned.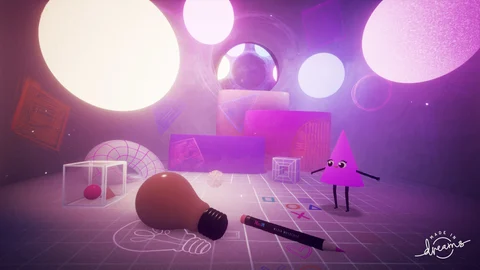 Media Molecule, the creators of the popular game creation engine Dreams, recently made an announcement that is sure to have a significant impact on the Dreams community. The studio will no longer be providing live support for the game after September 1st, 2023.
The decision to discontinue live support for Dreams was a difficult one for Media Molecule. However, as the studio continues to evaluate and evolve its priorities, it has become clear that ending live support is the best course of action.
Dreams: What Does The End Of Live Support Mean For PS4 Players?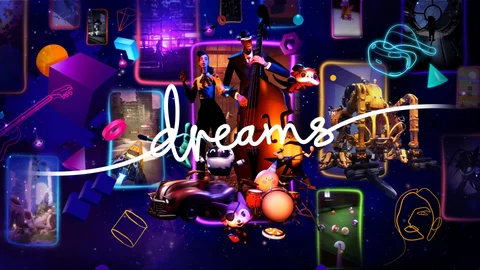 Let's take a closer look.

No More Updates or Community Events
One of the most significant changes resulting from the end of live support is that there will be no more updates to the game. Players will need to make do with the current version of Dreams, as there won't be any new features or content added.
Additionally, Media Molecule will no longer be hosting community-centered events like DreamsCom or the Impy Awards. These events were an essential part of the Dreams community, and their absence will undoubtedly be felt.
No Exporting of Creations
One of the questions that the Dreams community has long asked is whether they will be able to export their creations away from the Sony-exclusive platform. Unfortunately, the answer to this question is now clear: no, they won't be able to do so.
While players can already export and monetize image-based creations like art and music videos, interactive content has remained siloed within Dreams.
Get some of the best gear for gaming right here on Amazon!
Developers have previously said they were working on ways for players to export their games elsewhere, but this never came to fruition and seems unlikely now that the game's support is ending.
Less Storage Space Available
Media Molecule is also working on migrating Dreams' servers for continued security and stability. This migration will curtail the amount of storage space available for Dreams creations, which is likely to be a significant inconvenience for players.
What's Next for Media Molecule?
Although Dreams' live support is coming to an end, Media Molecule has confirmed that it is working on a new project. While the studio hasn't shared any details about this project, it has confirmed that it won't be a sequel to Dreams or anything Dreams-related.
The end of live support for Dreams is undoubtedly a significant change that will impact the game's community. With no more updates, community events, or exporting of creations, players will need to adapt to a new reality. However, Media Molecule's announcement that it is working on a new project suggests that there is still much to look forward to from this talented studio.
This article contains affiliate links which are marked with [shopping symbol]. These links can provide a small commission for us under certain conditions. This never affects the products price for you.