A PlayStation Store price-tracker service briefly revealed the existence of a new game a few hours ago, Tactics Ogre: Reborn. This game is an unexpected sequel to a retro classic, and we've now got a release date and some screenshots for it.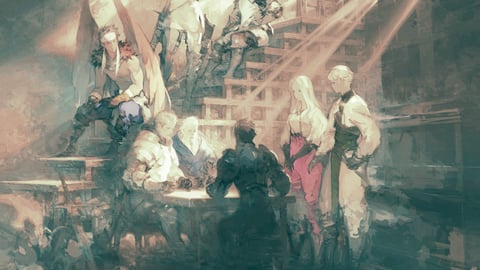 They just don't make tactical games like they used to. Sorry to be a boomer, but it's the truth, as anyone who has ever played Tactics Ogre will be able to tell you (but admittedly, that's one of the worst names for a game ever). Yep, this is certified classic, but you don't need to invest in old tech to experience. Because thankfully, a new Tactical Ogre game for the PS5 is on its way, and it's going to be released very soon...
Tactics Ogre: Reborn Spotted On PlayStation Store Tracker
The 3rd-party PlayStation tracker site psdeals.net has revealed a new game uploaded to the PS database which hadn't been officially announced yet, Tactics Ogre: Reborn. This is a remake of the 2010 Tactics Ogre game, and thanks to the info that psdeals were able to capture before Sony could undo their mistake, we have a description of the game and a release date.
This is how the game will be described when it officially makes it onto the PlayStation Store:
This product entitles you to download both the digital PS4™ version and the digital PS5™ version of this game.

Tactics Ogre, crown jewel of the tactical role-playing genre, is reborn! Based on the 2010 release, the game features improved graphics and sound, as well as updated game design, bringing to life a new Tactics Ogre that remains true to its roots.
Poor Sony, they can't keep anything a secret these days. But either way, more Tactics Ogre is great news for many of our older readers (and to our younger audience, we would advise them to give it a go, it really won't feel as outdated as you might think).
If you're just looking for games to give you some nostalgia, then we have the perfect one in mind...
When Is The Tactics Ogre: Reborn Release Date?
This leak revealed that Tactics Ogre: Reborn will be released on November 11, 2022. It will be available for PlayStation 4 and 5, and potentially other platforms too, but we don't have those details just yet.
Will you be playing the new Tactics Ogre game this Winter? Or will you be busy playing the surprisingly violent new Harry Potter game?