Blizzard is responsible for some of the most popular games in the world. At the very top of the list are probably World of Warcraft and especially Starcraft, which is particularly popular in Asia. However, the Asian playerbase might have a hard time enjoying their favorite games in the near future.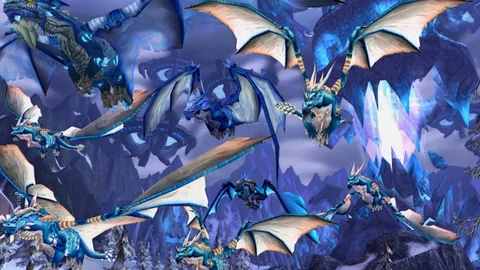 In most cases, partnerships between two companies are not meant to last forever. However, Blizzard and NetEase stuck it out with each other for quite a long time! After more than 14 years, the collaboration finally broke down in January 2023 to the misfortune of the players.
Blizzard And NetEase: A Partnership Of Purpose
But why was this collaboration of such huge importance for both sides?
Anyone from western regions who wants to offer a server in their online game to the Chinese market must first partner up with a company located in China. Blizzard's partner of choice was NetEase, which is a Chinese Internet technology firm. Through the market it opened up, Blizzard generated approximately $750 million.
Now the partnership came to an end and NetEase sued Blizzard, demanding a big chunk of money!
What Is The Prosecution About?
For more than two years, there has been a lot of trouble between the two parties. Towards the end of 2021, there were first signs that Blizzard does not want to extend the existing contract after 2022 and instead look for a new partner. However, Net Ease did not agree with this at all and accused Blizzard of contract violation.
On April 24, 2023, Blizzard was subsequently fined 300 million Chinese yuan, which is approximately $43.400.000 by a Chinese court in Shanghai.
Maybe we should get ourselves prepared to try out a new type of our favorite Blizzard game as well! Check out the Small World of Warcraft right now.
Blizzard promised the Chinese players that they would refund their money after the Chinese servers went offline. But after that, Blizzard refused to pay back the money to NetEase who refunded the players' money in advance for the servers, amounting to roughly $14 million.
A Never Ending Story
The whole story now stretches over several years. The cause of the disputes can probably be traced back to a simple misunderstanding. Some time ago, Blizzard wanted better conditions regarding the contract for themselves, but NetEase found them outrageous. NetEase's response, however, was perceived as a threat by Blizzard. They were stating to be able to influence the Chinese government, with the result that Microsoft wouldn't buy Activision Blizzard after all.
The real victims, however, are the many Chinese players who have now lost their characters and scores in all Blizzard games.
If you are in need for some free games, check out our video where we cover all free Epic Games titles in April!

This article contains affiliate links which are marked with [shopping symbol]. These links can provide a small commission for us under certain conditions. This never affects the products price for you.