We are fast approaching the 2023 Xbox Games Showcase and of course we have all the information you need to follow the event properly.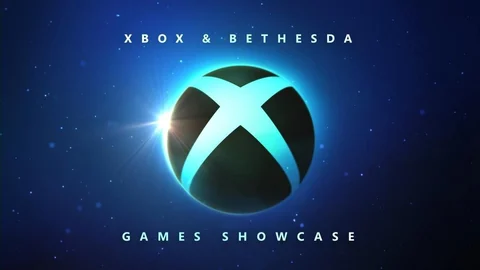 With the cancellation of E3 for 2023, Microsoft has taken charge of delivering exciting news about its upcoming games. In lieu of the grand event, Microsoft has planned the Xbox Games Showcase and Starfield Direct, set to captivate gaming enthusiasts on June 11.
Building upon the success of last year's Xbox and Bethesda Showcase, which promised a year of game releases, fans are eager to discover what lies ahead for Xbox's exclusive titles.
Unveiling the Xbox Games Showcase: A Crucial Update for Xbox Series X/S and Xbox Game Pass
The Xbox Games Showcase, the first part of Microsoft's presentation, holds immense importance for the future of Xbox Series X/S and Xbox Game Pass. This segment will feature updates on various games that have been highly anticipated by the gaming community. Let's delve into the details of what to expect from this exciting event.

Starfield Direct: Rekindling Hope After Redfall's Disappointment
Following the Xbox Games Showcase, the Starfield Direct will exclusively focus on Bethesda Game Studios' highly anticipated title, Starfield. With Redfall failing to meet players' expectations, all eyes are on Starfield to become Xbox's saving grace. As the first major Xbox exclusive from Bethesda Game Studios in quite some time, Starfield carries the weight of high expectations. After experiencing a series of delays, the Starfield Direct serves as an opportunity for the game to restore player confidence. Let's explore how this event can help Starfield reclaim its glory.
The Starfield Direct's Mission to Impress: A Deep Dive into Starfield
Starfield holds immense potential to capture the hearts of players worldwide. However, with many aspects of its gameplay still shrouded in mystery, the Starfield Direct becomes a crucial platform to prove that the game was worth the wait.
Get some of the best gear for gaming right here on Amazon!
Microsoft has revealed that the Starfield Direct will offer new gameplay showcases, interviews with the game's developers, and behind-the-scenes insights. These additions will provide players with a more accurate understanding of what to expect from the game. Moreover, developer interviews may shed light on the intricate design choices made throughout the development process.

The most intriguing aspect of the showcase is the promise of behind-the-scenes insider information, which could potentially include the announcement of a Starfield demo or early access period. The Starfield Direct aims to reignite the excitement and anticipation surrounding the game.
Where To Watch Xbox Games Showcase 2023
You are lucky because this crucial event for Microsoft fans will be broadcasted on many platforms. Below, find all the links you'll need to follow this year's Xbox Games Showcase.
Xbox Games Showcase: Reigniting Hype for Exclusive Titles
While Starfield takes center stage, the Xbox Games Showcase also presents an opportunity for Microsoft to renew excitement for other announced titles. Let's take a closer look at some of these highly anticipated console-exclusive games:
Senua's Saga: Hellblade 2: Ninja Theory's captivating continuation of the Senua's Saga.
STALKER 2: GSC Game World's immersive and atmospheric title.
Forza Motorsport: The next installment in the acclaimed racing franchise.
Avowed: Obsidian Entertainment's first-person fantasy RPG.
The Outer Worlds 2: The sequel to Obsidian Entertainment's popular sci-fi RPG.
Fable: The next installment in the beloved Fable series.
Hollow Knight Silksong: A 2D action-adventure game set in a vast and atmospheric insect kingdom.
Eiyuden Chronicle Hundred Heroes: A nostalgic and epic RPG adventure.
Flintlock: The Siege of Dawn: A thrilling historical shooter with strategic warfare.
Cocoon: A mind-bending puzzle adventure into the unknown
Replaces: A futuristic action-adventure with time-manipulating powers.
These titles, previously showcased during last year's June event, have yet to receive official release dates despite the promise of a one-year release window. The Xbox Games Showcase aims to provide updates on these titles, keeping fans engaged and eager for their arrival.
This article contains affiliate links which are marked with [shopping symbol]. These links can provide a small commission for us under certain conditions. This never affects the products price for you.