Nintendo just announced that the much anticipated sequel to The Legend of Zelda: Breath of the Wild has been delayed.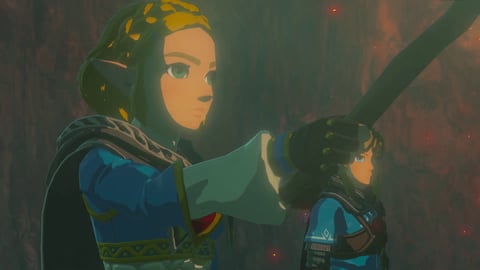 Breath of the Wild is arguably one of the best games of all-time, so fans have obviously been clamoring for the sequel, which was announced in 2019. Not much has been revealed about Link's next adventure, and now Nintendo have confirmed what so many fans feared: Breath of the Wild 2 has been delayed.
Breath of the Wild 2 Has Been Delayed

Nintendo announced in a new video that the sequel to Breath of the Wild has been delayed to Spring 2023. The game was originally slated for a release this year, but the developers clearly need more time to finish the game. In the statement, long-time producer Eiji Aonuma apologized for the delay and explained the decision further:
As previously announced, the adventure in this sequel will take place not just on the ground as in the previous game, but also in the skies above. However, the expanded world goes beyond that, and there will be an even wider variety of features you can enjoy, including new encounters and gameplay elements. In order to make this game's experience something special, the entire development team is continuing to work diligently on this game, so please wait a while longer.
It's a shame, since we love the original game and are very much looking forward to seeing, what the developers have in store for us with a sequel. It sounds ambitious, but Nintendo usually strive for a high level of quality, so it isn't a huge surprise that they've delayed the game to make sure it ends up being as good as they can possibly make it. Having to wait one whole year from now to play it, though... I can't lie, that does hurt a little.