It was announced a while ago that League of Legends would be coming to Gamepass. Now we finally have an exact date, and we know all the extra freebies that players will receive for linking their Riot Account with Gamepass.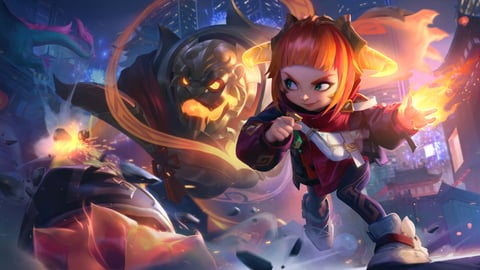 League of Legends is coming to Gamepass. This does not mean you'll be able to download LoL for your Xbox, but it does mean you can link your Riot account with your Gamepass and receive a multitude of free goodies.
This partnership was announced earlier this year, but now it's finally coming into fruition. When you can get all the free stuff and link your accounts has also finally been revealed so let's go over all the important details, to keep you well-informed.
When Can You Link Gamepass and Riot Account?
Christmas comes early for all your Gamepass enjoyers, because you can profit as of December 12, 2022. So you can get the LoL and Gamepass release in just a few days! Are you ready to be able to play League with your Gamepass?
Get All Champions For Free
Yes, you read that right. No more grind to get enough Blue Essence to pick up champions you probably won't ever play anyway. You will be able to get every single champion for completely free thanks to Gamepass. All champions unlocked from the get go seems kind of OP if you ask me.
Even new champions, like K'Sante or Nilah will be unlocked for anyone who decides to link their Gamepass and Riot account together. Now we've done some math and well you can save 130,000 RP which equates to around $740.
Okay, but we all know no one actually pays money for champions so let's look at the most important stats. How much Blue Essence will you save? Around 600,000. Sure, we don't have Essence Emporium anymore, so we don't really have anything to spend Blue Essence on anyways... but well at least you'll have a lot left over thanks to Gamepass if the Essence Emporium does ever make a return.
More Benefits for Other Riot Games As Well
Not only will LoL players benefit from the Riot and Gamepass collab, but also VALORANT players can enjoy all agents getting unlocked. TFT players will receive some free Little Legends and you will unlock all basic card decks in Legends of Runeterra.
This article contains affiliate links which are marked with [shopping symbol]. These links can provide a small commission for us under certain conditions. This never affects the products price for you.