Some fans worried that Riot and Amazon Prime would end their partnership and thus end the LoL Prime Capsules. It seems both companies have come to an understanding and will continue to give fans what they want – free skins!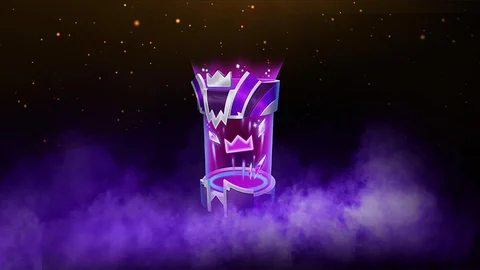 Riot and Amazon look to be extending their partnership into 2023 as well. There had been some doubts within the LoL community, but with the most recent data leak found, it could mean that Riot and Amazon will be giving fans some "free" loot once more.
There had been doubt after the January 2023 capsule was elongated well into February before Riot made any comment about the Amazon Prime Capsules. Now it seems like we are going to be getting some more Amazon and LoL content.
LoL Prime Gaming Capsule: Content Leaked in Data Mine
Data miner, Julex Gameplays, has found some interesting files which refer to a 2023 LoL Prime Gaming Capsule. Not only did they find this, but also the content which will be part of the upcoming League of Legends and Amazon Prime promotion.
Check out the MSI Creator M16 if you want to play some League of Legends on the go!
According to the data mine, the upcoming Prime Capsules will feature these contents:
RP
Permanent Epic skin
4 Random Champion Shards
30 days XP boost
2x Series 1 Eternals
Orange Essence
Champion permanent
Ward Skin permanent
It seems like Riot is going to get rid of the Mythic Essence, instead replacing it with a permanent champion and a ward skin. It also doesn't say just how much RP players will receive, so maybe Riot will revert the RP back to 650 as there was in early 2022.
Riot Dev Reveals Plans For New LoL Prime Gaming Capsule
Riot Meddler has gone to Twitter to give some insight into the current LoL Prime Gaming Capsule situation. He explained that the capsules, starting in March will be fairly similar to the previous capsules, but there won't be anymore Mythic Essence, which we already know from the data mine.
Hey folks - an update on the Prime Gaming capsules. We're working on ensuring the capsules continue, but some changes might not be finalized until mid-year. I wanted to give you all a quick update on what to expect in the short term though 1/3

— Andrei van Roon (@RiotMeddler) March 7, 2023
With these adjustments it's likely that the 350 RP will stay as part of the deal, as well as most other things players have learned to love.
The permanent Epic skin, worth 1350 RP, will continue to be a part of the deal and having more ward skins also isn't all that bad. Have you managed to save enough Mythic Essence from the previous Prime Capsules though to be able to get the upcoming Broken Covenant Miss Fortune Prestige Edition?
This article contains affiliate links which are marked with [shopping symbol]. These links can provide a small commission for us under certain conditions. This never affects the products price for you.