LoL Patch 13.7 had a partial revert of Death's Dance, but there are some more changes Riot is planning for Fighters and ADC's in League of Legends.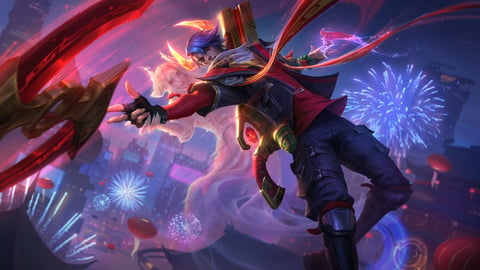 Riot recently released another Quick Gameplay Thoughts. This time Riot Phroxzon, Lead Designer of the League of Legends Balance Team, revealed some insights into the way that the team has been approaching balancing in 2023 and what is still to come.
While both ADCs and Fighter champions have gotten some updates, the team will continue to monitor them throughout the season to make even more minor adjustments to the roles specifically.
LoL Patch 13.7: Death's Dance Partial Revert
Fighters have been extremely dominant in LoL Season 13, hence why Riot has made some huge changes to Fighter items. Not every single change has landed well though, so the balance team has decided to revert some changes to one of the items to give Fighters at least one item with some Ability Haste on it.
Not only that, but in Patch 13.6 some of the stronger ADC items, that had previously been buffed, also got some nerfs to even them out.
Riot Phroxzon did state that the team is continuing to monitor all the changes they've applied early on in the season, since some of the changes have only been truly felt a few patches later and Riot is going to make sure that no item or champion class will be able to be too powerful again.
We think both classes are coming to a more or less stable state, but there's definitely further fine tuning to be done.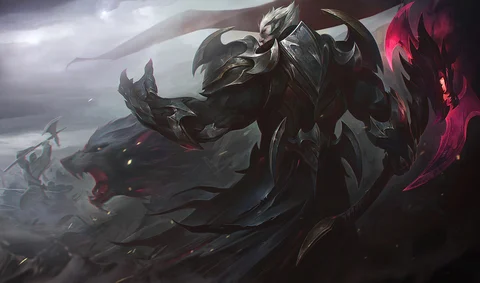 Changes To Mythic Structure In The Future
One of the big things the team is looking into are the mythic items and how to better adjust them. These are changes Riot will look into in the future though, so they could come during the 2024 preseason and won't be implemented in LoL Season 13.
Other changes that could impact play all across the map, but that aren't confirmed to be coming to League of Legends, is also adjusting in-game changes. For example, the team is looking to differentiate minions in every lane.
I anticipate significant changes to the Mythic item structure for both item systems, and one of the opportunity spaces we're considering for Preseason is towards creating some better ability to tune roles more holistically against each other—for example, differentiating the minions in each lane.
So, there could be some big changes ahead for every role, but it seems that ADCs and Fighters are the one who got Riot thinking of how to better balance the game across the board.
This article contains affiliate links which are marked with [shopping symbol]. These links can provide a small commission for us under certain conditions. This never affects the products price for you.