Riot usually sends out some specific surveys to players asking about potential upcoming skin concepts, as well as champions they'd like to see get new skins. Some of the concept art for these potential skins have leaked online, so will you be looking forward to these new skins?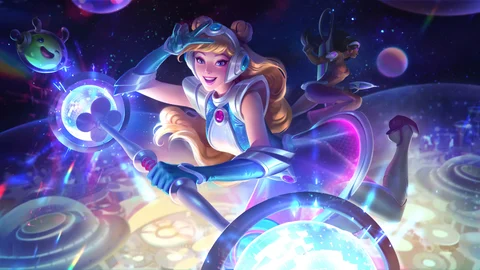 Riot sometimes reveals some new skin concepts they're working on through player surveys. The most recent survey featured some interesting new skin lines that could make their way onto Summoner's Rift in the coming years, and those concepts have now leaked online for everyone to see.
What are the new skin concepts, and what do you think of them? Let's go over all the new skins concepts that could become a reality. Keep in mind that these concepts are just that – ideas, and it won't mean these skins will be added to the game unless there is enough of a demand there for them.
LoL: Leaked Skin Concepts Found Online
Five skin line concepts have made their way onto the internet. As is usual with these concepts, players received a Lux and Yasuo version, with these two champions being Riot's go-to when it comes to showcasing concept art of new skins to players.
Known League of Legends leaker BigBadBear revealed the concept arts in a YouTube video, showing off the different ideas that Riot seems to have.
The skins range from "Elfwood Valley" which give off garden gnome – or if you're my coworker, Zelda and Link – vibes, all the way to "Spy Family" skins which takes heavy inspiration from the hit anime and manga SPY x FAMILY.
Mini Micro Medics
Elfwood
Eternal Tapestry
Spinning Out
Spy Family
Want to be able to see the new League of Legends skins in the best quality? Then upgrade your setup with the Samsung Odyessey G2 Gaming Monitor.
The names for these skin lines are also not set into stone and anything can still change since these are currently just the working titles, but Faerie Court, which is one of the newer skin lines had also been leaked earlier, and the name did stay the same with the release skins.
The Broken Covenant skins had also been leaked earlier in a skin survey like this, but the skins had been called Broken Tabernacle back then.
We're going to have to wait and see whether Riot actually releases these skins, so it'll be another year or so before anything is actually confirmed. Out of the newly released skin concepts the Mini Micro Medics could make for a fun skin line, especially when you flip it on it's head and only include non-healing and high damage champions.
This article contains affiliate links which are marked with [shopping symbol]. These links can provide a small commission for us under certain conditions. This never affects the products price for you.