More information from Riot Games' Project L has been trickling out to the public and now a Street Fighter pro has even been allowed to test the game and given fans something to look forward to.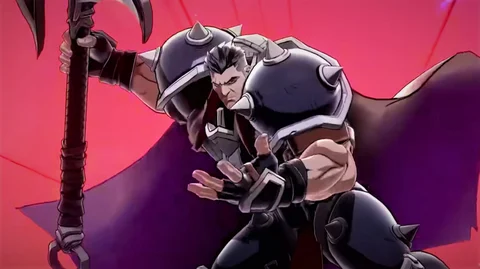 Recently famous Street Fighter pro player Bruce "GamerBee" Hsiang was invited by Riot Games. At Riot, he, and others, got to test out the upcoming fighting game that has been in development for a while. He also got to share some new information, as well as give his own opinion on the direction of the game.
So, what news has been revealed by the pro player, and what can fans look forward to when it comes to the fighting game?
Project L: New Abilities and Characters Revealed
At the Project L banquet in Japan, multiple people got to attend and were privy to new information regarding the upcoming fighting game from Riot Games. A few things shared were old news, like the fact that it will be a free-to-play fighter, with continuous maintenance and patches, instead of releasing multiple games and DLCs.
But some more new information also made its way to the public through GamerBee on Twitter where he shared some of the cool new features Riot has planned for Project L.
I was invited to attend the Project L banquet held by Riot in Japan. Recording was not allowed but they says we can share what we heard after. They showcased a new video and answered many player questions.

translate by ChatGPT, please forgive me if it's hard to understand. pic.twitter.com/T3k5vXiVRy

— Bruce Hsiang (@GamerBeeTW) March 30, 2023
New "Retreating Guard" Mechanic Revealed
GamerBee explained that a new mechanic is going to be introduced in Project L called "Retreating Guard" which will let players cancel a back dash in defense. Basically, when an opponent swings and misses, they can easily be countered with an attack from a farther distance, if they anticipate Retreating Guard. Basically, this is an unavoidable move when done right, according to GamerBee.
Project L Combo Philosophy
Project L will also look to make combos strong, but also not too long to make those stuck in one to feel like they've never going to make it out before they die, taking the fun out of the game. There are also jump combo and ground combo moves, similar to Marvel vs. Capcom as GamerBee revealed.
He also went over the character switching combos once more and explained that they will be indicated by a yellow flash on the screen, meaning the original character will exit, and bring in the new character that is part of the duo.
Characters we want in Project L:

Project L Difficulty
Project L also wants to pass on the fighting game genre to the next generation, thus making it easy to learn and play, while also being difficult to master. The game will have a low barrier of entry, but a high skill ceiling, so that professionals, as well as veterans of the fighting game scene, will also enjoy the game.
There will be three main attack buttons for light, medium and heavy attacks, with specific combination keys for special attacks and effects. All the commands will be button and direction combinations. Tom Cannon, Senior Director and EP for Project L, has also confirmed on Discord that the game will not have a block button.
Riot will also not implement a cooldown system in the game like some other new fighting games have, since they want players to be able to use their full abilities and combos at all times.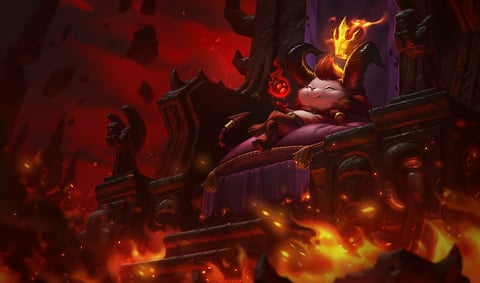 Project L Potential Champions
During the banquet the developers were also asked about low height characters in fighting games and asked whether champions like Teemo could be added to the game. Unfortunately, no concrete answer was given, but GamerBee did state that the answer to the question was that the person was good at guessing.
This could indicate that shorter champions, like Yordles will also be a part of Project L and we could see Teemo be a character in the game.
Riot Working on Crossplay for Project L
The game will also be available on multiple platforms. Riot is currently working with PlayStation to create the same input lag across all platforms that Project L will be played on.
Project L Still Long Way From Beta Testing
Unfortunately, it seems like Project L is still a ways off from Beta testing. It was revealed that both characters have to be KO'd to win the game and the comeback system for players with only one character left has not yet been decided.
The developers also re-iterated during the banquet that the closed beta and release are still very far away, so players are going to have to be very patient until more ifnromation is released.
This article contains affiliate links which are marked with [shopping symbol]. These links can provide a small commission for us under certain conditions. This never affects the products price for you.