Riot Games in celebrating this year's pride month with a bunch of in game content. Let's see what they have in store for us this year!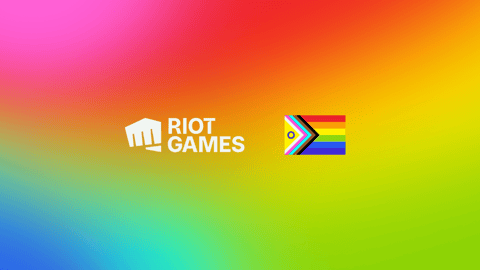 For the past several years, Riot has celebrated Pride Month or Pride in general and this year is no exception. Riot will be releasing multiple pride related items across all of their games. To accompany this, they will also host tournaments with members of the LGBTQIA+ community and host events at other esports broadcasts. All the in game content was teased in a trailer they released, which you can check out below.
LGBTQIA+ Content for League of Legends
League of Legends player can look forward to several new items, to increase their Pride support. In 2018 Riot introduced the Rainbow Fluft, who will be making a return in 2022, with even more diverse icons. This year, the icons will also feature a penguin carrying a rainbow ball on its head.
Some new Emotes will also be heading towards the Rift, including one where Graves and Twisted Fate can be seen hugging each other - totally dig this couple, I have to say. Most notably, the LoL player can look forward to a new rainbow trail. With this equipped, champions leave a rainbow behind them. Kinda reminds me of the Rainbow Road Racetrack from Mario Kart, not gonna lie. Having said that, the rainbow trail does look very nice, and I'll definitely try and get my hands on that.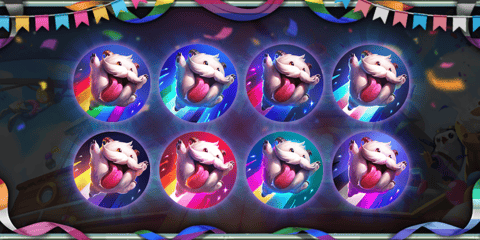 LGBTQIA+ Content In Other Games
Riot Games has made sure to incorporate all of its games into the pride month. All games can look forward to something expressing their support for Pride. So, what can the other games expect?
Teamfight Tactics: TFT players will be getting a new Pride coloured Boom and a new victory dance, when you finish in 1st place.
Legends of Runeterra: The Runeterra players of you can be happy about a new card background, which will feature the happy Graves and TF couple.

League of Legends Wild Rift: Just like the LoL players, the Wild Rift players will be getting the Rainbow coloured trail and some new Emotes and Icons.

Valorant: Valorant players will be getting a very slick looking weapon charm and player border, obviously in rainbow colour. I wish I played Valorant, that weapon charm looks so good.

And that's all the content coming to all the games. The League community might not have the best reputation, but we all should come together and celebrate diversity together as one and help make the world a better place. I'll definitely be rocking the rainbow trail, when Bel'Veth hits the Rift.