We count down the ten best League of Legends players of all time. We all know who number one is, but who else is on the list?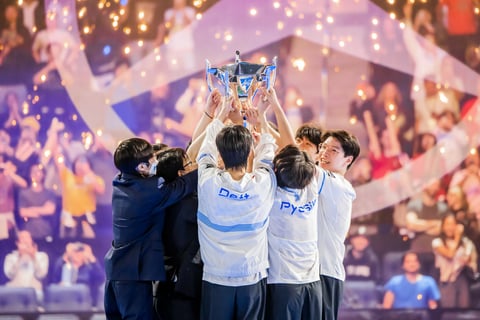 Mechanical prowess, incredible outplays or mastering strategical skills. What does it take to become a world-class League of Legends player? The recipe is ever-changing, and arguments are always aplenty.
So, from all players out there in the world, who have managed to take over the professional stage and make it into the top ten? Who are the most memorable and best players of all time?
The Top 10 Best LoL Pro Players of All Time
10. BeryL
First on our list is none other than Cho "BeryL" Geon-hee. He isn't the most well-known and flashy player out there, but having made it to three League of Legends World Championship finals in a row and winning two of those... that does mean something, right?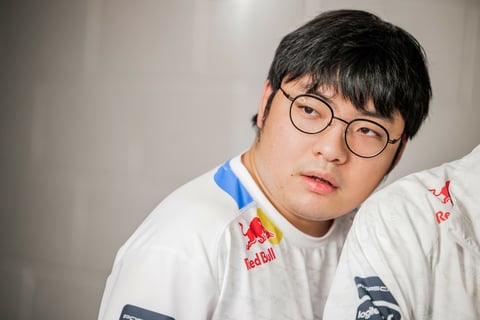 It's thanks to BeryL's stellar shot calling that the teams he plays on can make it as far as they have. It has even been stated that he was a huge part of the 2020 Damwon victory in Shanghai. His final shot call in the 2022 LoL Finals also led the team to winning the trophy, barrelling forward while his younger teammates might have hesitated. Therefore, he's earned a spot in the top 10 for now with such a stellar record.
9. MadLife | Retired
Hong "MadLife" Mingi is a legend when it comes to lolesports. His name is known by everyone by perfecting the art of playing champions like Thresh and Blitzcrank. His precision when it comes to hooks has made him infamous and is known as 'The God of Hooks'.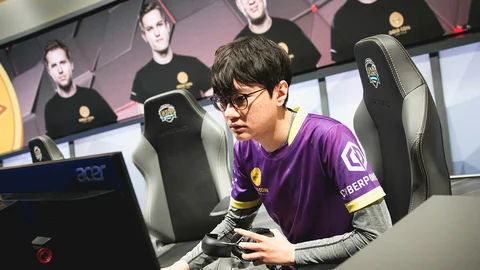 In 2012, MadLife and Azubu Frost won Champions Summer, earning a spot at the 2012 World Championship. MadLife once again showed off his skill, helping his team to the finals of the event, but the team was upset by the Taipei Assassins 3 - 1. While MadLife didn't reach the same heights again, he continues to be one of the best individuals to have played League of Legends.
8. Deft | LCK – DAMWON KIA
Deft has been one of the most consistent ADC players in the world. When you have Deft on your team you know you're going to get a solid player in the bot lane who knows what they're doing and knows how to win games. He's won every single competition you can think of, MSI, the LPL, the LCK and finally Worlds as well.
His victory at the 2022 League of Legends World Championship was unlike any the world has seen beofre. Not only was he a part of the first team to ever make it to the finals, after having started off in the play-in stage, but they also managed to win it all and Deft was a huge part of that. This has cemented Deft as one of the best players of all time.
7. TheShy | LPL - Weibo Gaming
TheShy is not shy when it comes to the top lane at all. He is known for his aggressive playstyle and either going all-in or nothing. He has become an icon during his time on iG and even has a World Championship title under his belt.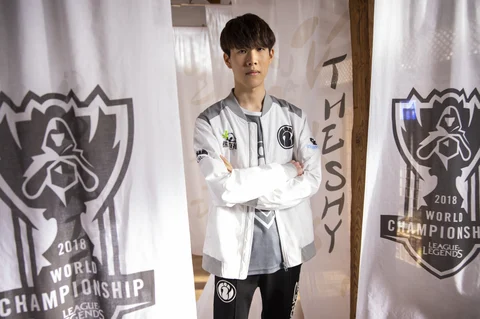 He makes it high up on our top 10 League of Legends pro players tier list due to his stellar communication, team fight effectiveness and overall mechanical aggression early & late game for his team.
6. Score | Retired
Greatness isn't always defined by how many championships one has. Score is the perfect example of this, having been the runner-up for most of his life. 'Always the Bridesmaid, never the Bride', is a perfect analogy for this successful jungler, but in 2018, he finally managed to break the curse as KT Rolster took the crown of the LCK.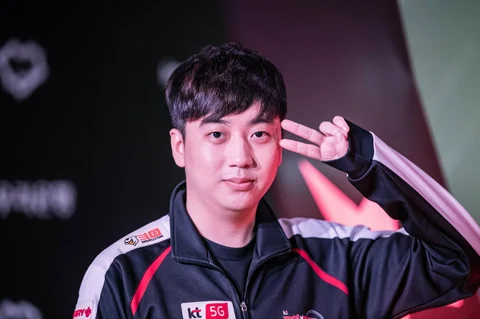 Score was the fourth player in the LCK to reach 1000 kills, following Faker, PraY and Bang, and he was the first LCK player to reach 500 games. He stayed true to his team until he retired to do his mandatory military service. He has since returned to the LCK as the head coach of Gen.G.
5. Caps | LEC – G2 Esports
CaPs, also written as Caps, is one of the best players to come from Europe. Whenever a European team is at the top of the international ladder, Caps seems to be a part of the fray, having helped both Fnatic and G2 Esports to two second-place finishes at the League of Legends World Championship.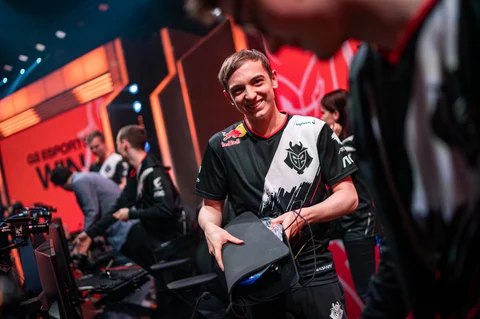 Within Europe, CaPs is also one of the most dominant players out there, with seven LEC titles under his belt. Now, if that isn't dominance, then we don't know what is. He's one of the best mid laners in the world, has fun playing the game and continues to push the limit of western League of Legends.
4. Canyon | LCK - DAMWON KIA
Canyon is one of the best junglers of all time. He has single-handedly carried DAMWON KIA in the last few years and out-jungled anyone who came in his way. He has won the LCK, as well as earned himself a League of Legends World Championship title and all this in the short span of four years actively playing int he LCK.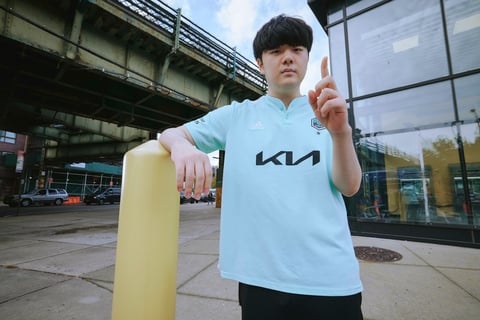 In his first year playing professionally, Canyon already made it to the League of Legends World Championship, but it wouldn't be until 2020 when his skill would shock the world. With his dominance in the jungle he helped DAMWON win the 2020 LCK Summer Split and then move on to take home the biggest trophy of all – the Summoner's Cup. Can anyone deny Canyon is one of the best junglers of all time?
3. Uzi | Retired
No matter who you ask about top-tier bot laners in League of Legends, you'll always hear the name Uzi. The LPL monster has, over the years, torn through the bot lane as an AD carry, bringing RNG to countless victories. His stellar communication and commitment to his support show that Uzi is a master strategist as well as a mechanical genius and the extensive list of champions he can play is a testament to that.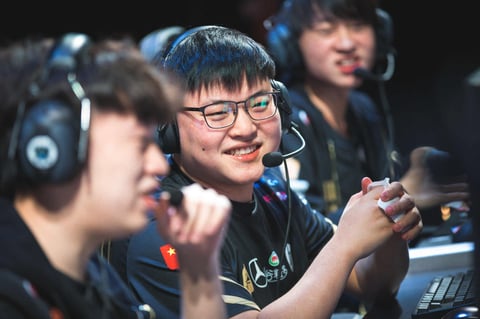 Ahead of the 2020 LPL Summer Split, due to countless wrist injuries and shoulder pains as well as being Type 2 Diabetic, Uzi decided to retire from the pro scene. In 2022, he has returned to the pro scene though joining BiliBili Gaming as their back-up ADC behind young talent Doggo who comes over from the PCS.

2. Rookie | LPL - Victory Five
Rookie rose to fame through his incredible Solo Queue performance. Acquired by iG, Rookie amazed casters and crowds with his huge champion pool, mechanical prowess and excellent team fighting skills. During the 2018 LoL World Championship, Rookie showed up big, crushing teams left, right and center with a claim of dethroning our number one pick on our list.
His individual skills were so overwhelming in fact that he spent the entire tournament bullying world-class mid laners as if they were brand-new players to the game. Invictus Gaming looks to Rookie as the next best mid laner in the world. In 2022, he joined Victory Five, bringing the team to the top of the LPL ladder.

1. Faker | LCK - T1
What did you expect? Of course the number one spot belongs to Faker. To date, no other pro even comes close to the monster that is Lee "Faker" Sanghyeok. The man is a mechanical genius, often referred to as the "Unkillable Demon King".
Faker continues to climb and climb, learning and mastering every single League of Legends champion in the game – having played over 70 unique picks throughout his career. His roster is unmatched, his mechanics unrivalled, his dominance so unreal, it's something that casters continue to be impressed by. He treats League of Legends like a canvas, and he is the true artist here.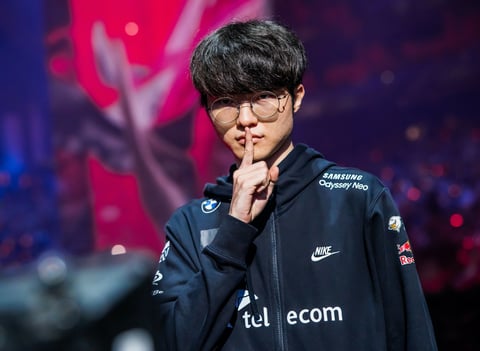 Faker puts in surreal amounts of pressure on the enemy mid laner, treating his lane like a game of chess. Faker has one aim, lane dominance and complete outplay until victory. His communication, team playing ability and sheer amounts of pressure early, mid and late game make him a legend that should not be taken lightly. Faker has an outstanding plethora of awards, titles and victories that earns him the number 1 spot on our professional LoL player tier list.
Long live the Demon King Faker.

This article contains affiliate links which are marked with [shopping symbol]. These links can provide a small commission for us under certain conditions. This never affects the products price for you.