Netflix offers a wide range of psychological thrillers that will keep you at the edge of your seat. From eerie atmospheres to twisted character dynamics, these films will leave you questioning everything.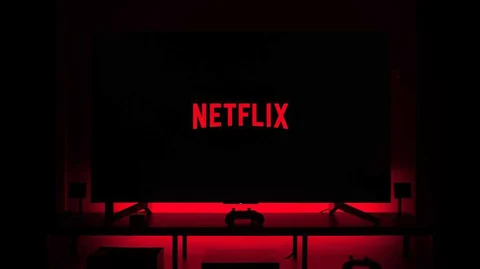 Are you ready to embark on a rollercoaster of emotions, twists, and suspense? Look no further because we have compiled the top 10 unmissable psychological thrillers on Netflix that will captivate your mind and keep you guessing until the very end.
Dive into these gripping stories filled with intricate plotlines, compelling characters, and unexpected turns that will leave you craving for more. So grab some popcorn, get comfortable in your favorite spot, and prepare to be utterly enthralled by these exceptional Netflix offerings!
10 Mind-Bending Netflix Thrillers: Get Ready for Unforgettable Suspense!
If you're a fan of psychological thrillers, Netflix has got you covered. With a wide variety of mind-bending movies to choose from, you'll never run out of suspenseful entertainment. Here are our top 10 picks for the best psychological thrillers available on Netflix right now:
1. Gone Girl (2014)
Directed by David Fincher and based on Gillian Flynn's novel, this film follows the story of a man whose wife disappears under mysterious circumstances.
2. Shutter Island (2010)
Starring Leonardo DiCaprio as a U.S Marshal investigating the disappearance of an inmate from an asylum located on an isolated island.
3. The Gift (2015)
A chilling thriller about a couple who receive mysterious gifts from someone they barely know – with shocking consequences.
4. Black Swan (2010)
This Darren Aronofsky masterpiece features Natalie Portman as a ballet dancer who begins to lose her grip on reality as she competes for the lead role in Swan Lake.
5. Nightcrawler (2014)
Jake Gyllenhaal gives an unforgettable performance as an ambitious freelance journalist who goes to extreme lengths to capture footage for LA news stations.
6. Bird Box (2018)
Sandra Bullock stars in this post-apocalyptic thriller where survivors must navigate their world blindfolded due to unseen creatures that drive people insane if seen directly.
7. Fractured (2019)
After his wife and daughter disappear during a hospital visit, one man must navigate through his own shattered memories and unraveling sanity in order to find them.
8. The Invisible Guest / Contratiempo (2016)
This Spanish film is filled with twists and turns that will keep your heart pounding until its thrilling conclusion when all secrets are finally revealed.
9. Cam (2020)
An erotic webcam performer finds her followers stolen by a doppelgänger. She uncovers the culprits behind the act while trying not only to regain what rightfully belongs to her, but also maintain sanity and dignity along the way.
10. The Platform / El hoyo (2020)
In a dystopian future society prisoners housed in vertically spaced cells watch hungrily each day as food descends from a platform being lowered down from floor to floor. The lower floors are forced to exist on scraps, while those above can consume as they please.
These ten films are guaranteed to keep you guessing until the very end while providing endless suspense along the way! So grab some popcorn, dim the lights, and prepare yourself for some unforgettable psychological thrills courtesy of Netflix!