With Daredevil: Born Again, the popular series goes into the next round. Everything you need to know about Season 4.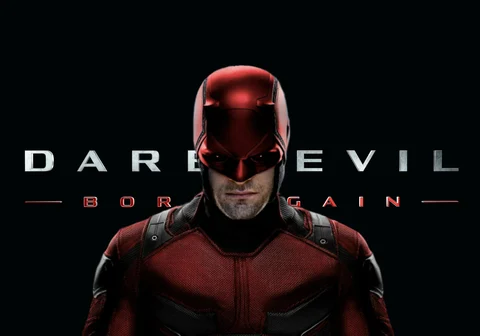 "Daredevil: Born Again" is an upcoming Marvel Cinematic Universe (MCU) television series that will be released on Disney+. The show will feature Charlie Cox reprising his role as Matt Murdock/Daredevil, a character he previously played in the Netflix series.

While specific plot details for the show have not been officially confirmed, it is speculated that the show will focus on Daredevil's legal career and his efforts to rebuild his life after being brought to ruin by his arch-nemesis, the Kingpin. The show's title, "Born Again," is believed to be a reference to a popular comic book arc of the same name, in which Kingpin ruins Daredevil's life and Murdock must rebuild it.
Daredevil Born Again: Possible Release Date, Cast, Plot & More
The show is expected to feature appearances from other MCU characters, including The Punisher and potentially She-Hulk, and is set to begin filming in New York City from February to December 2023. The show is slated for release in Spring 2024, although an exact date has not been announced at this time.
If you are interested in the DVD Bundle of the Season 1-3 then look here.
Here's what we know about Daredevil: Born Again, which marks Charlie Cox's full return to the MCU on Disney+.

The plot of Daredevil: Born Again has not yet been officially confirmed. However, it is expected that the show will see the return of Matt Murdock and Wilson Fisk as they continue their ongoing feud for control of Hell's Kitchen. There is also a possibility that the villainous Bullseye may appear, as Season 3 of the Netflix series laid the groundwork for his introduction.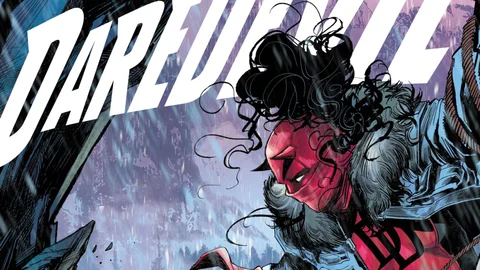 While the show may choose to start fresh and not follow the continuity of the Netflix series, actor Charlie Cox has suggested that there may be a retelling of Murdock's origin story. The series is set to consist of 18 episodes, which is a significant commitment.
Some fans have expressed concern that the show may be toned down to fit the Disney+ audience. While Cox has assured fans that it will still be dark, he has also admitted that it will be "less gory" than the Netflix series.

It seems that Disney+ is jumping on the bandwagon of exploring the mundane aspects of a superhero's daily grind and societal issues, with shows like Falcon and the Winter Soldier tackling issues of race and authority, Hawkeye bringing us home for the holidays, and She-Hulk balancing a law career with crime-fighting.
As for what the title might imply, there's a comic book arc from 1986 with the same name that explores Murdock's downfall and eventual redemption, so it wouldn't be a shocker if the Disney showrunners followed suit. With an origin story told in a fresh way, Born Again has the potential to be both relatable and out-of-this-world.
Daredevil: Born Again will be the character's first standalone series in the MCU. The character previously appeared in the Netflix series, with Season 1 introducing Murdock's allies Foggy Nelson and Karen Page, as well as his mentor Stick. Season 2 saw the introduction of the Punisher and the mysterious organization known as The Hand, while Season 3 saw Murdock facing off against Wilson Fisk once again and confronting his own inner demons.
Daredevil Born Again: Possible Release Date
Daredevil fans can expect the release of Born Again on Disney+ in Spring 2024, as confirmed by Kevin Feige during San Diego Comic-Con 2022. While an exact date hasn't been disclosed yet, the news of the show was initially announced by Variety in May, with writers Matt Corman and Chris Ord crafting a brand new season for the MCU following the transfer of Daredevil's rights to Disney in 2020.
The show's production is scheduled to commence in February 2023 and conclude in December of the same year, as per The Illuminerdi.
Trailer Details
As of now, there is no trailer available for Daredevil Born Again, but if one is released, we will update this section. However, fans can watch all episodes of the Netflix Daredevil series on Disney+ and also see Charlie Cox reprise his role as Matt Murdock in Spider-Man: No Way Home and the final two episodes of She-Hulk.
Cast & Crew Details
Charlie Cox will reprise his role as Matt Murdock/Daredevil in Daredevil Born Again, alongside Vincent D'Onofrio who will play Wilson Fisk/Kingpin. Additionally, Cox and D'Onofrio will also return in Echo, a spin-off show based on the villain who debuted in Hawkeye.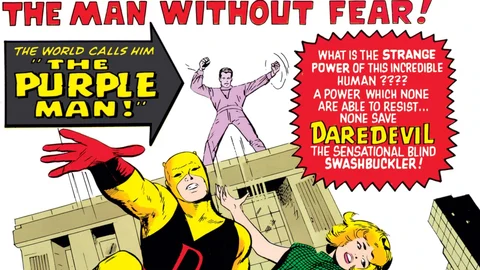 Michael Gandolfini, Margarita Levieva, and Sandrine Holt have also been cast in undisclosed roles, with Holt replacing Ayelet Zurer as Vanessa Fisk. Fans are hoping for a cameo from She-Hulk in Daredevil, as their chemistry was well-received, and Charlie Cox is open to the possibility.
Charlie Cox, who plays Daredevil, has expressed his enthusiasm for the idea, saying in an interview with Metro, "I've made it no secret that I'm a huge fan of Tatiana's and the fun we had on She-Hulk was some of the best fun I've had as that character."
Jon Bernthal will reprise his role as Frank Castle/The Punisher in the series, but it's uncertain whether Deborah Ann Woll or Elden Henson will return as Karen Page and Foggy Nelson. Cox hinted at future cameos from other MCU characters, but emphasized that he hasn't read any scripts and doesn't know anything for certain.
The exciting part for Cox is that the door is now open to all sorts of possibilities, with the opportunity for crossovers that were not possible before. With the Marvel Cinematic Universe expanding, fans can expect more surprises and guest appearances in Daredevil and beyond.
This article contains affiliate links which are marked with [shopping symbol]. These links can provide a small commission for us under certain conditions. This never affects the products price for you.