Netflix has been releasing a bunch of animated game adaptations in the last couple of years, but can we expect that trend to continue for a Dota: Dragon's Blood season 4?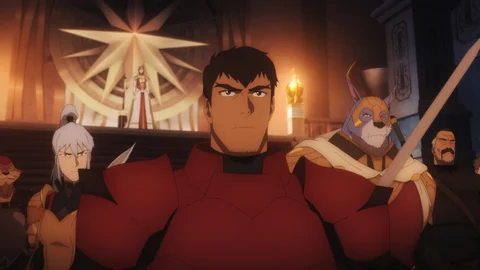 Dota and League of Legends have been competing for what feels like forever, and now the adaptations of these two titans can be found on the same streaming platform. Compared to the one season of Arcane we got, Dota already boasts three seasons of nuts to butts action. But when can we expect Dota: Dragon's Blood season 4?
Arcane is catching up with season 2, though:
Dota: Dragon's Blood Season 4 | Will The Iconic Franchise Return To Netflix?
As season three aired on August 11, 2022, there is not much news regarding Dota: Dragon's Blood season 4, at the moment. Netflix has not revealed anything so far, but looking at how long it took them to release new information regarding the second season of Arcane, I am not surprised.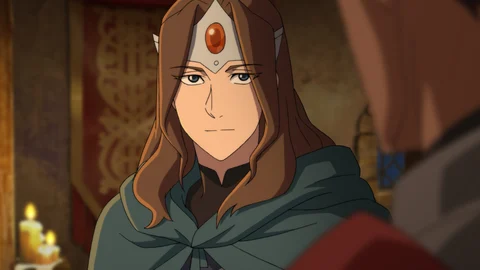 Considering how quickly the first two renewals have been green lit, this might be a little off, but with the way season 3 ended and how well received the show was overall, I doubt that Netflix would drop the franchise.
As everyone that played Dota can confirm, there's plenty more to tell, as was confirmed by the executive producer of the show, Ashley Edward Miller . But what could Dota: Dragon's Blood season 4 be about?
Thank you. I'd love to. As Fymryn once said, "There's plenty of story left to tell."

— Ashley Edward Miller (@ashmasterzero) August 12, 2022
The Plot For Dota: Dragon's Blood Season 4 | So Many Possibilities (Spoiler Warning!)
Season 3 ended with a nasty cliffhanger, as The Invoker and Filomena reset the entire universe by using The Forge. In this original timeline, Davion had died in his battle against Terrorblade, which ultimately allowed the team to win the fight.
With Davion dead and some questions being left open regarding how Filomena is alive and well, we're probably gonna explore that in the possible fourth season.
The Future Of Dota: Dragon's Blood
With how things unfolded in the third season, it is unlikely that Netflix will just drop the series, when in their own words they "never canceled a successful show". Still, whether a show gets renewed or not is always dependent on how much money it makes.
Regarding the animation studio, we expect Studio Mir to once again deliver absolute excellency if Dota: Dragon's Blood happens. Of course Netflix might switch the animation studio, but looking at the great job they did, it would be stupid to do so.
As soon as any news regarding Dota: Dragon's Blood season 4 drop, we will make sure to update this article, so stay tuned.
If you prefer to get your information in video format, here are the news regarding Arcane season 2:
This article contains affiliate links which are marked with [shopping symbol]. These links can provide a small commission for us under certain conditions. This never affects the products price for you.