Every month there is a bunch of crazy sh*t happening on Twitch and Co., so we decided to give you a little overview of the craziest stuff that happened each month.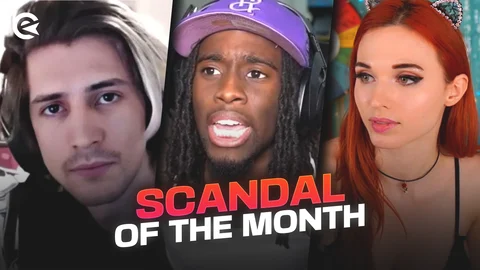 2023 is still in its infancy, but we are already being treated to some of the worst the internet has to offer. So to help you keep up, we decided to provide some kind of live-ticker, for the biggest scandal of each month.
On a more serious note, some of this is actually f*cked up stuff, just so you don't get the idea we condone any of this sh*t.
Atrioc Deepfake Scandal – January 2023
Okay, now we reached by far the worst thing to come out of January 2023.
On January 26, the Twitch streamer Atrioc got exposed for paying to watch deepfake videos involving other streamers, some of which were women he actually knew in real life and was friends with.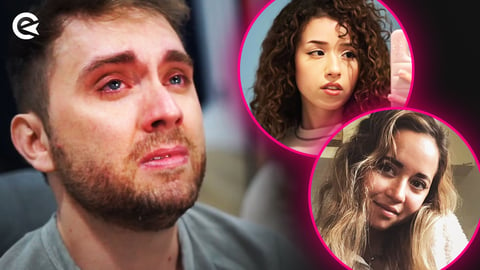 After briefly exposing that he had visited a deepfake website that included inappropriate pictures of female streamers, like Pokimane and Maya Higa, he quickly issued an apology and has since been doing everything he can to repent for his mistakes.
Still, female streamers are upset while giving their perspective on the topic, and rightfully so.
Kai Cenat Handjob – February 2023

I mean, what can I even say? Kai Cenat's subathon was simply wild.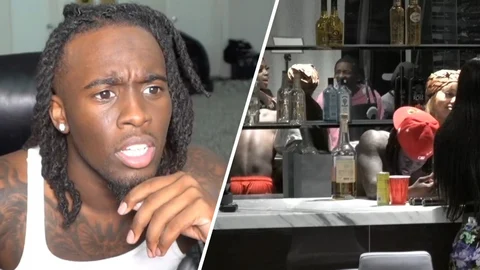 Not only did he break the record for the most subscribers ever on Twitch, he also received what looks to be a handjob while doing so.
I mean, obviously he's denying it, but c'mon, if you've seen the clip you know it just looks way too suspicious.
Simply the way she teasingly looked at him, the motion of her hand and his face… you can't make this sh*t up.
The MoistC1TiKal vs. Sneako Beef – March 2023
This Twitter-Beef got real intense real quick, having both parties involved show off their weapon arsenal, with Charles "MoistCr1TiKal" White coming out waaaay ahead.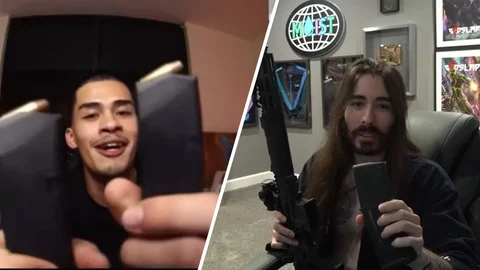 The two of them were having a back and forth on Twitter until things escalated when Sneako threatened to pull up at Charlie's house and shoot him.
Shortly after this happened, Charlie posted a response video showing he is not impressed by Nico waving around a gun, pulling out a legit assault rifle, while continuing to make fun of him for being a "sad cuck".
Creep Stalks Jinnytty Across Taiwan – April 2023
Okay, so this wasn't the stalker related story we published that month, but it sure was the creepiest.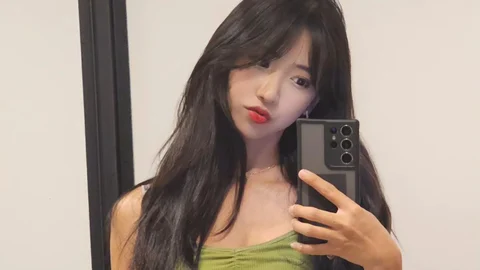 I mean, yeah, Pokimane using fake names whenever she is ordering a coffee to go at Starbucks is also a pretty big story to tell, but Jinny getting literally stalked across Taiwan by a creepy dude is a whole nother beast!
Luckily, her chat involved the police and got the stalker arrested before anything could happen, but this sure as hell was a scary situation to be in.
This article contains affiliate links which are marked with [shopping symbol]. These links can provide a small commission for us under certain conditions. This never affects the products price for you.