There is a new Hero Player Pick SBC in FIFA 23! This Squad Building Challenge is one of the best gamble SBC in FIFA 23. We'll show you which badass players you can pack. Good luck!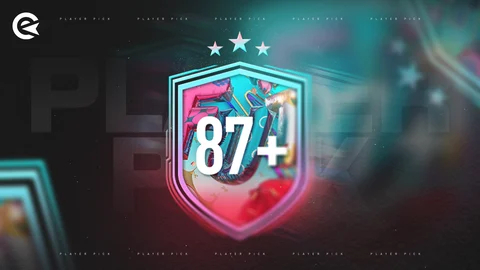 Normally, we don't recommend gamble SBCs in FIFA 23. But with the new 1 of 3 87+ World Cup or FUT Fantasy Hero Player Pick SBC, things are different. Here you get a good chance at a real superstar at a fair price.

Player Pick SBC: 87+ World Cup or FUT Fantasy Hero Player Pick In FIFA 23
The World Cup Heroes are the reason the power curve got destroyed in FIFA 23. These cards were already released in November, if you pre-ordered you even got one of these cards for free. A real gamechanger at that time, provided you drew a playable card.

The Player Pick SBC becomes really attractive with the FUT Fantasy Heroes. Here, of course, one hopes for one of the top players like David Ginola or Joan Capdevila. However, this raises the question of what the pack weight is for FUT Fantasy players in this pick. It won't be too high....

87+ World Cup Or FUT Fantasy Hero Player Pick: The Best Pulls
David Ginola (7.1m), Saeed Al-Owairan (2.9m) and Antonio Di Natale (1.6m) are the best and most expensive FUT Fantasy Heroes. But Dirk Kuyt and Jay-Jay Okocha are also big wins.

The downside to FUT Fantasy Heroes: they are really hard to get. We watched a few player picks on Twitch and mostly saw three out of three World Cup Heroes.

However, packing three World Cup Heroes is not a bad thing. Yaya Touré (2.8m) and Lucio (2.3m) are the most valuable players here. We also think these cards could survive Team of the Season because they're just so OP. Besides Touré and Lucio, Claudio Marchisio, Rudi Völler and Joan Capdevila are good pulls. After that, it's already getting thin....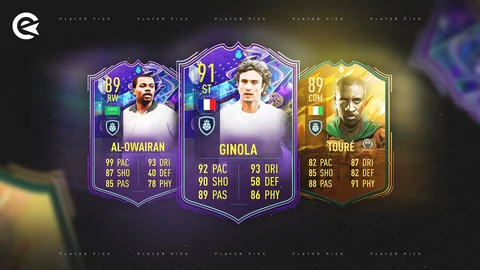 Is the 87+ World Cup Or FUT Fantasy Hero Player Pick SBC Worth It?
The Hero Player Pick costs "only" 300K coins in total. A relatively fair price, we think. However, we think that the gamble is worth it if the following criteria are met:

You have enough Fodder in the club
You spend less than 25% of your coins on the SBC
You can pick players who will help your team significantly
You are prepared to make a loss if you take the gamble.
As soon as you can't keep only one of the four points mentioned above, then hands off the SBC! Otherwise, you are welcome to take the risk and complete the SBC.
A little tip: You can get Fodder Packs via swap rewards, which you can use to earn the Hero SBC.

Have you completed the 87+ World Cup or FUT Fantasy Hero Player Pick SBC? If so, what did you pick? Feel free to write us in the comments!
This article contains affiliate links which are marked with [shopping symbol]. These links can provide a small commission for us under certain conditions. This never affects the products price for you.