A FIFA 23 Demo would give many FIFA fans the opportunity to test out the newest edition of EA's football simulation. What was a long tradition, suddenly came to an end two years ago – there was no FIFA demo anymore. Nevertheless, there is hope that this will change again in the future.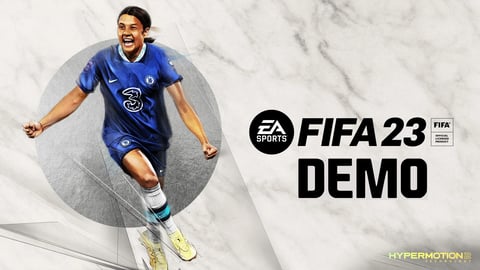 A demo for the new FIFA was a tradition for many years. The fact that there was no demo for FIFA 21 and FIFA 22 surprised all FIFA players. And EA didn't release a demo for FIFA 23 either – at least not for everyone.

We would appreciate it if EA released a demo again because that would significantly increase the hype about the new FIFA – at least that was the case for us. But since there are no demos not only for FIFA, but also for F1 and NHL, EA is counting on us that we will all buy the game again anyway... without being able to try the gameplay ourselves first.
For FIFA 23, there was only a closed beta for selected participants. However, chances are good that there will be a way to test FIFA 23; not for free, but at least for a much cheaper price.


FIFA 23 Could Become Part of PS Plus And Xbox Game Pass
There is a good chance that - sooner or later - FIFA 23 will become part of Sony's and/or Microsoft's gaming subscription models, named PlayStation Plus and Xbox Game Pass. The last FIFA games all became part of the Xbox Game Pass, so especially Xbox gamers can be confident that the game will become part of Microsoft's gaming library.
The monthly subscription is usually way less expensive than buying the game, so you can at least try out FIFA 23 for a month by spending about $10 once the game becomes available there.

Changes in FIFA Game Licensing Could Lead to Demo Comeback
Besides the roundabout way via Game Pass or PS Plus, it's already clear that the FIFA series will go through some major changes in the future.
Since the license deal between EA and the FIFA has been cut, both of them are gonna release an own virtual soccer game in 2024 – and it's totally open whether one of them will decide to also offer a demo to have a promotion advantage over the competitor's game. We'll keep you updated!
FIFA 23: The Biggest Rating Upgrades In Ultimate Team

View gallery