EA is currently releasing some Flashback SBCs, that's a huge W. Unfortunately, it's difficult to complete all Flashback SBC's, because they are quite expensive. In this article, we will show you the different players and which SBCs you should complete.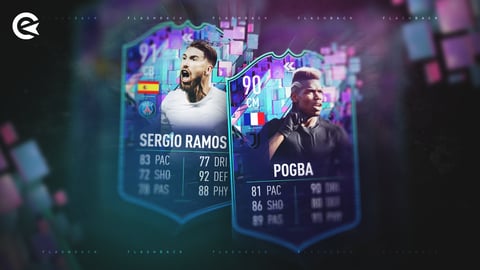 The FIFA 23 content right now is awesome. In addition to the Future Stars, we also got some Flashback SBCs that award stars in FUT with a throwback card and remind us of past highlights of their careers.
We've already had huge W's in the past with Flashback players like Lionel Messi, Cristiano Ronaldo and Radamel Falcao. Some were quite overpriced, but still very cool, especially for the CR7 and Messi fans.
But since the SBCs have their price, we'll show you which challenges you should complete.
Flashback SBCs In FIFA 23
Leonardo Spinazzola was added as latest Flashback SBC in FIFA 23. With him, Mario Balotelli, Sadio Mané, Paul Pogba and Sergio Ramos, there are five players active for a longer time in February.
So if you are interested in the Flashback SBC's and always want to stay up to date, please save this article. There will be regular updates!
Here is an overview of the Flashback SBCs in FIFA 23:
| | | | |
| --- | --- | --- | --- |
| EXPIRY DATE | NAME | POS. | OVR |
| 02/26 | Leonardo Spinazzola | LB, LWB, LM | 87 |
| 02/22 | Mario Balotelli | ST, CF | 88 |
| 02/27 | Sadio Mané | LW, LM, CF | 93 |
| 02/20 | Sergio Ramos | CB | 91 |
| 02/24 | Paul Pogba | CM, CDM, LM | 90 |
| expired | Chris Smalling | CB | 88 |
| expired | Jorginho | CM, CDM | 88 |
| expired | Theo Walcott | RW, RM, ST | 87 |
| expired | Lionel Messi | RW, RM | 87 |
| expired | Cristiano Ronaldo | LW, LM, RW, ST | 87 |
| expired | David Silva | CAM, CM | 87 |
| expired | Radamel Falcao | ST, CF | 86 |
The Best Flashback SBCs In FUT

It starts with a new meta-god for your center backs. But Pogba, Mané and Balotelli are not bad either.
1. Sergio Ramos Flashback SBC:
Ramos was the first SBC to be released at the same time as the TOTY attackers. Opinions on Ramos are quite divided, mostly because he is indeed very expensive. His stats look good, but is he really worth that much? We and everyone who played him are clearly saying YES!
Sergio Ramos has powerful animations and a very good body type for a defender, in-game. He also links to your favorite meta PSG players. If you have quite a bit of fodder, we definitely recommend completing him! However, we're not a fan of buying everything for SBCs on the transfer market.
Unless you have absolutely fierce CBs, Ramos should be your #1 flashback candidate.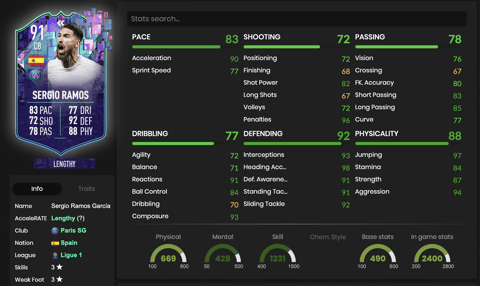 2. Paul Pogba Flashback SBC
Paul Pogbas Flashback SBC is also very expensive, so make sure you use untrades first from your club in order to get him a bit cheaper. Nevertheless, he has very nice stats and 5-Star Skills! We're being honest: if Pogba fits and upgrades your midfield, then you should complete the SBC.
The stats speak for themselves, the price is expensive but reasonable, and it's easy to link him. Players who are good would be Ángel Di María TOTT, Theo Hernandez or Fikayo Tomori! So overall it's fair to say that the Pogba Flashback SBC is worth it! Yes, the SBC is expensive, but you get a Gullit gang member that has the following stats with a Shadow: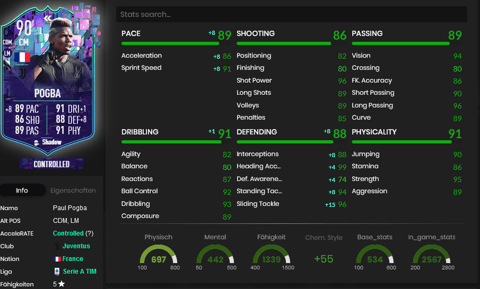 3. Sadio Mané Flashback SBC
Sadio Mané is for all players who don't have a top-class winger or striker in their squads, even after all the TOTY packs and Icon SBCs.

Sure, the nation is not particularly perfect for links, but he'll also be top-tier with one chem or two. You'll get a really outstanding attacker with Mané. His Ones to Watch or Road to the World Cup has always performed well in FUT Champs.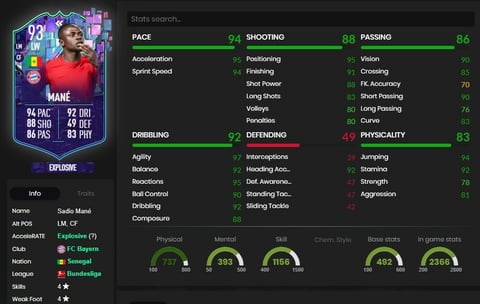 4. Mario Balotelli Flashback SBC:
Why always him? Mario Balotelli may very well be one of the bigger "what ifs" in recent football history. Everybody knows that the Italian forward is one talented athlete, but he didn't take this sport as seriously as he should have at times.
For the past few years, he's been a pretty insignificant player, transferred clubs like 10,000 times and dropped his FUT 23 rating to a meager 77 OVR. His Flashback SBC reminds us all the good 'ol times with his improved rating of 88 and 5* skills upgrade. And we know exactly why he's got 5* skills now:

One of my all-time favorite football clips – the facial expressions from Edin Džeko, Roberto Mancini and Balotelli himself are just iconic. Period. Let's just not talk about his substitution roughly two minutes later. Let's just say that the 32 year-old really deserves his "Flair-Trait". His other stats look decent as well, especially for his current price: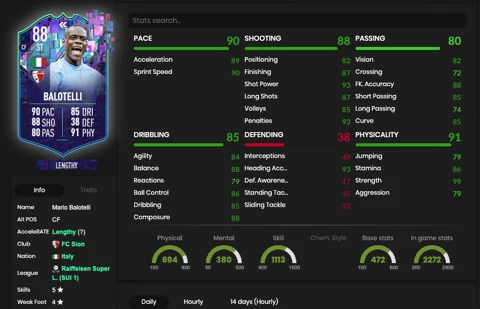 By the way, he "only" made it to the fourth spot, because the new chemistry system makes it way harder to include the Italian in any meta teams.

5. Leonardo Spinazzola Flashback SBC:
Leonardo Spinazzola is the latest Flashback SBC in FIFA 23 Ultimate Team. The Italian has really good stats and even 4 Star Skills and Weak Foot. The perfect left-back in Serie A. If there wasn't something in the way. Unfortunately, he's very overpriced... His SBC costs you almost 190,000 coins. That's why he's only number 5 on the list. With a Theo Hernandez, you are just as well sorted and can save a lot of coins and fodder. Still a very cool card.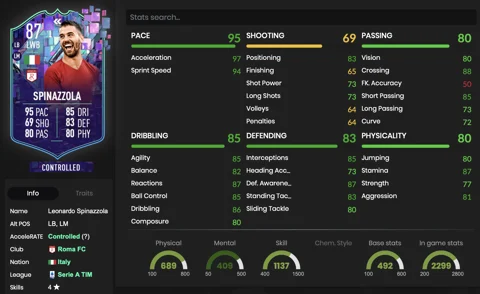 The requirements:
Italy:
# of players from Italy: Min. 1
Squad Rating: Min. 82
Top Form:
IF Players: Min. 1
Squad Rating: Min. 84
Serie A:
# of players from Serie A: Min. 1
Squad Rating: Min. 86
Which Flashback SBC have you already completed? Let us know in the comments!

This article contains affiliate links which are marked with [shopping symbol]. These links can provide a small commission for us under certain conditions. This never affects the products price for you.