Obsidian Entertainment is arriving to next-generation consoles with a medieval-themed RPG, after the success of The Outer Worlds. But will Avowed be like Skyrim? What differences can we expect between Elder Scrolls 6 and Obsidian's Avowed? Let's find out.
Obsidian Entertainment is the developer behind RPGs like The Outer Worlds and Fallout: New Vegas. Still, their upcoming game is unlike anything we've seen before, as Avowed promises to rival Bethesda's Skyrim.
You heard us correctly; Obsidian Entertainment is planning to dethrone Bethesda's Skyrim with their upcoming first-person RPG. One can see immediate comparisons between Skyrim and Avowed, but Xbox's Phil Spencer promises that these RPGs are considerably different in terms of gameplay. He might be right, but all we've only seen 20 seconds of it so far.
Avowed looks incredible in the trailer, nonetheless. In the short clip we can see an unnamed warrior going against an imposing dragon before their inevitable combat, and that's when Obsidian Entertainment cuts the trailer. It leaves you wondering what Avowed is all about, and we're here to break it down for you. Let's get started.
Is Avowed Coming Out In 2023?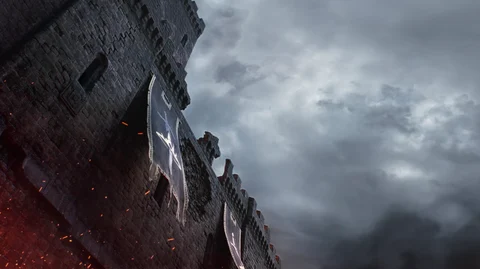 Obsidian Entertainment mentioned that Avowed would launch in late 2022. However, that release date seems impossible from the little footage we have seen. The lack of gameplay footage and information from Obsidian suggests that Avowed will release in 2023.
We expect this medieval-themed RPG to release in Q3/Q4 2023, as Obsidian Entertainment is working on numerous projects. Those include:
The Outer Worlds 2
Grounded
Pentiment
Grounded will officially release in 2022 after being in beta development for two years. Since the beta release, ten million individuals have downloaded and experienced this game. It will be interesting to see what updated features are incorporated into the 1.0 release of Grounded.
Game Setting, Story, And Everything We Know About Avowed So Far
As previously mentioned, Obsidian Entertainment has released very little information on Avowed. This has resulted in the storyline being undisturbed by leaks & rumors. However, we have learned that Avowed is set within Eora. This is the exact location utilized inside Obsidian's Pillars of Eternity, and that location is perfect for a medieval RPG.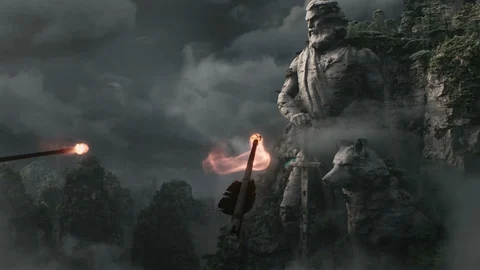 Dedicated gamers playing Pillars of Eternity noticed that Woedica and the Oathbinder are mentioned within the announcement trailer. These hints were meant for the most hardcore fans, as Woedica is the god of law and justice in Pillars of Eternity. Luckily, gamers rewatched the trailer and noticed the opening monologue said:
"We have always known war. It forged our empire, turned heroes into queens and kings and decimated our foes. Now our oaths are lost…forsaken. And you must face the monsters our sins have born. Is an oath worth the weight of a crown?"
When you rewatch the announcement trailer, the monologue is suggestive of an unnamed servant praising Woedica. It would be interesting to combat a servant of Woedica and then move forward with our main antagonist, the god of law and justice. This mythical being will be similar to Odin to God of War Ragnarök.
Which Character Classes Could Be In Avowed?
Unfortunately, we don't know which character classes could be incorporated into Avowed. However, Pillars of Eternity from Obsidian Entertainment provides clues into the possible character classes. We could see these classes ported over from Pillars of Eternity:
Priest
Rogue
Ranger
Wizard
Paladin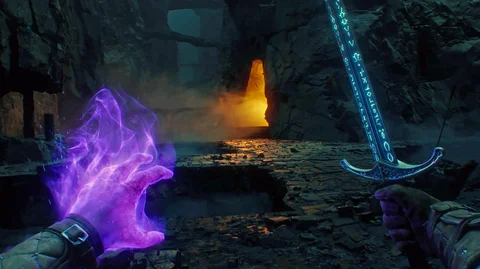 These are five of the eleven character classes supported in Pillars of Eternity. Therefore, Obsidian Entertainment would have an additional six classes to choose from for Avowed's DLC updates. The other character classes that could be ported over include:
Barbarian
Chanter
Fighter
Cipher
Druid
Monk
We will provide you with an authentic database of the character classes when Obsidian Entertainment reveals more information on their upcoming medieval-themed RPG.
Is The Avowed Coming To Xbox Series X/S And PC?
Obsidian Entertainment and Microsoft Game Studios have confirmed that Avowed is an exclusive title to the Xbox Series X/S, as Sony's PlayStation5 is not compatible. This is disappointing for fanatics of medieval-themed RPGs because Bethesda and Obsidian Entertainment have become exclusive developers to Microsoft.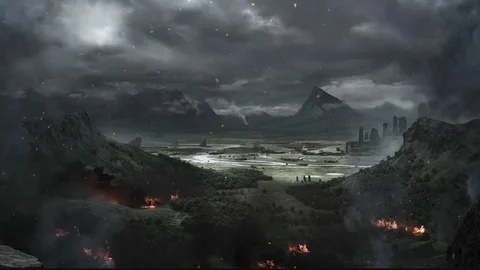 Anyone favoring this kind of game will be forced into playing on the Xbox Series X/S or PC. But is that such a bad thing? We would argue no, as Microsoft's next-generation consoles are incredible to experience.
Is Avowed Part Of The Game Pass On Xbox?
Microsoft announced that Obsidian Entertainment would launch Avowed as a day-one exclusive to the Xbox Game Pass. This means anyone subscribed to the gaming service will be capable of downloading it on the launch date. Unfortunately, we don't know when Avowed will launch for next-generation consoles and PCs.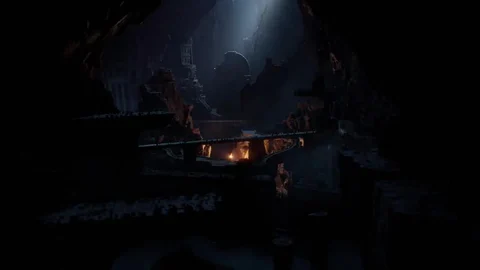 As previously stated, the lack of gameplay footage suggests that Avowed won't launch until 2023. But there's always the possibility that development timeframes could be extended to 2024. For now, we don't know.
Game Trailer
This announcement trailer focused on cinematic animations before converting over to gameplay footage. We initially see flaming arrows shoot throughout the world of Eora. Then Obsidian shows us a magical knight that is about to compete against a dragon, while our narrator tells a story of death & decay that looms over the land. It provides us with an immediate sense of adventure, and we expect the same will happen for you.
Game System Requirements
Look below to decipher the PC System Requirements for Avowed.
Minimum System Requirements
Here are the minimum requirements:
| | |
| --- | --- |
| Category | System Requirement |
| Operating System | Windows 10 & 11 (64-Bit) |
| CPU | Intel Core i3-3225 / AMD Phenom II X6 1100T |
| RAM | 8GB |
| Storage Space | 50+ GB |
| Hi-Rez Assets Cache | TBC |
| GPU | Nvidia GeForce GTX 650 TI / AMD Radeon HD 7850 |
| DirectX | Version 12 |
| Graphics Driver | TBC |
Recommended System Requirements
Here are the recommended requirements:
| | |
| --- | --- |
| Category | System Requirement |
| Operating System | Windows 10 & 11 (64-Bit) |
| CPU | Intel Core i7-7700K / AMD Ryzen 5 1600 |
| RAM | 8GB |
| Storage Space | 50+ GB |
| Hi-Rez Assets Cache | TBC |
| GPU | Nvidia GeForce GTX 1060 / AMD Radeon RX 580 |
| DirectX | Version 12 |
| Graphics Driver | TBC |
What do you think? Can your machine meet the spec? Or is this going to be a struggle...