The value of skins in Counter Strike has increased drastically in recent time. Here are some details why it's happening, and if it's worth investing in them right now?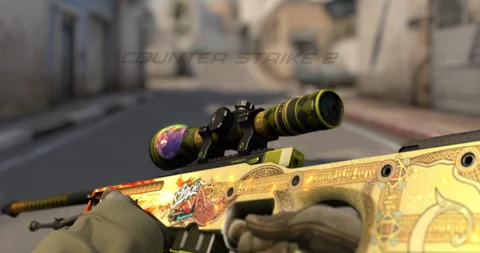 The first platform to allow the exchange of digital goods between players – namely Steam – debuted in 2012. Today, Counter Strike and its community market is an indispensable part of the game. It allows players to sell, buy and trade in-game content. You may have noticed that this marketplace resembles a stock market, where the value of acquired content is constantly changing.
Counter-Strike: Huge Increases In Skin Values
Worth noting is the fact that a lot has been happening recently in the Counter Strike scene. A new version of the game on the Source 2 engine, new leaks about Valve's plans, all this keeps all maniacs of this cult shooter extremely in suspense.
Remember the famous date of March 22, when we received official information about the Counter Strike 2 Beta? Then let me show you something.
Skins
The trend of drastically increasing skin values was particularly visible in the example of the USP-S (StatTrak™) | Orion, when its value went up almost over 100% after the official announcement.

A similar example is Souvenir Desert Eagle | Fennec Fox. A skin commemorating the 2021 PGL Stockholm CS:GO Championship event. With a period from March 22 to March 29, its price went from $246.77 to as much as $324.97.

Stickers
A similar situation with stickers, when Sticker | MOUZ (Gold) | Stockholm 2021 today reached an all-time high.

Counter-Strike Skins: Is It Worth Investing Right Now?

Although many skins are a nice visual addition to the game, for some people the skins actually are the game. Many of you are probably asking yourselves if it is worth investing in skins in Counter-Strike right now?
After some analysis, we can conclude that the reason for the increase in the value of skins was the official announcement of Counter Strike 2. Such a scenario could even be predicted, so we congratulate the lucky ones.
This is actually the first time in Counter Strike history that we can observe such a huge increase in prices, so it's hard for us to determine how the market will react. The main question remains whether these prices will stay up or go down, as it is quite speculative at the moment. Besides, as you could notice from the above examples, the prices after March 22 surely increased, but then their prices were quite unstable.
In conclusion, we leave the decision to buy skins for investment reasons up to you. We can mainly advise relying on your own experience and doing your own analysis. Also, please note that we are not encouraging you to invest in digital goods. This article is for informational value only and not financial advice.
This article contains affiliate links which are marked with [shopping symbol]. These links can provide a small commission for us under certain conditions. This never affects the products price for you.