Playing games for free on Steam is now even easier than ever before! The new Steam Game Trials feature lets you play the Dead Space remake from 2023 for free.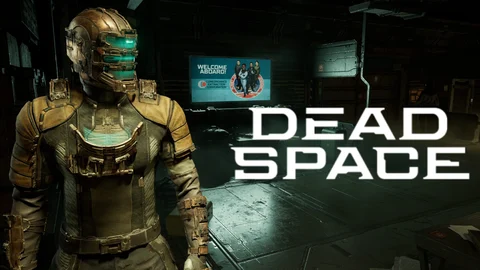 Dead Space got a stunning remake earlier this year. And thankfully, even though the game is very new, you can already play it for free on Steam through the Steam Game Trials program, instead of purchasing it for $48.
The option to buy a game, play it, and return it within two hours has been around for a while on Steam. Although this new Game Trials program is completely new, as you don't even need to buy it and then return it, you can just try the game for free. One drawback perhaps is that you "only" get a time window of 90 minutes to play, but it's certainly less effort for the customers than buying and returning a game.
Obviously, if you like the game and want to keep playing then you need to buy it. And before you even think about trying to complete the game within the allotted Game Trial time – it won't be enough (the speed run record at the moment is 1h 44 min).

So far, only the Dead Space remake is available through Steam Game Trials. But we think other publishers besides Valve will be watching to see how the project goes and if it's worth it for other games as well. Whether this feature will catch on remains to be seen and depends above all on whether it is profitable for the publishers.
It would definitely be worth it for gamers, especially given the recent trend of publishers releasing unfinished games on PC, like The Last of Us or Jedi: Survivor. If you could test these PC ports first before spending a bunch of money on them, it would save customers quite a lot of frustration. Although, it would also cost the publisher...
Speaking of unplayable PC ports...

This article contains affiliate links which are marked with [shopping symbol]. These links can provide a small commission for us under certain conditions. This never affects the products price for you.