Here is our official EarlyGame review of F1 22 for the Xbox Series X/S, PS5, and PC.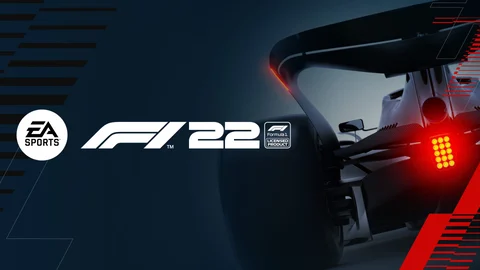 Are you ready to race? Do you want to become a Formula One Champion? Then you might be interested in F1 22, as Codemasters and Electronic Arts look to revamp this series for next-generation consoles. But what can you expect from this year's installment? Let's find out.
Pros
Improved AI.
Modified physics engine.
Updated gameplay modes.
New Tracks like the Miami International Autodrome.
Cons
Microtransactions are centered around F1 Life.
Braking Point's single-player storyline has been removed.
F1 22 Review | A Next-Gen Experience
As David Croft would say, lights out and away we go.
Codemasters has changed the core experience of F1 22 by adding new tire models and an updated aerodynamics system. It's created an incredible sensation of driving, as the 2022 regulations seen in Formula One have made their way to F1 22.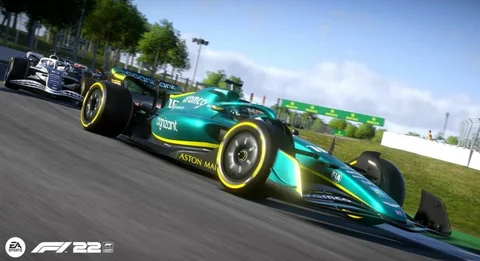 I've played the F1 Series since 2018 and can confidently say that I'm shocked by Codemasters improvements to F1 22. There's an immediate sense of competitive driving, as the ERS Deployment is far more effective. This also applies to DRS Deployment, and when the two are combined, overtakes are almost guaranteed.
Despite the improvements to F1 22, numerous motorsport fans have reservations about the game. They are concerned about EA's acquisition of Codemasters and the possibility of microtransactions. However, the core experience of Formula One hasn't changed. F1 Life doesn't distract the driver from entering a multiplayer race and getting a podium. It's more like a secondary system you don't need to worry about unless you're a fan of microtransactions, like myself.
Trust me; you will be impressed with this motorsport game. I would argue it's better than Gran Turismo 7.
F1 22 Review | Simulation Driving
Codemasters has developed an immersive racing simulator by improving each vehicle's downforce, handling, and physics. It doesn't matter if you're competing in an Alfa Tauri or Mercedes; there will still be opportunities to reach the podium. But get prepared for a battle because Codemasters has remodeled the AI Drivers.
Unlike F1 2021, your qualifying position isn't essential. You can be located at the front or back grid and still have an equal opportunity to win the race. This means the competitive nature of driving has increased tenfold, and more than ever, qualifying positions aren't guaranteed. Like myself, you will need to fend off other drivers from taking 1st Place, but that's a difficult challenge with ground-effect downforce. Other players can reach you far faster than ever before, but guess what? Defending against them has become more complex than you would expect.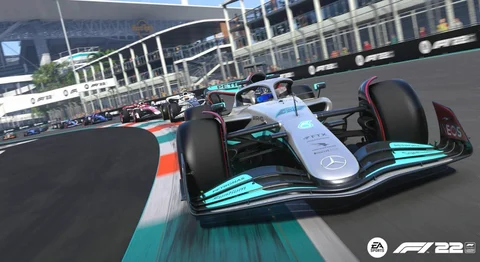 I've found that subtle interactions are needed when accelerating or braking in F1 22. As such, the ERS Deployment system must be conserved to extract the best performance possible from each respective team. For instance, multiple writers at EarlyGame noticed that Alpine, Alfa Romeo, Alfa Tauri, and McLaren performed better in the corners than straights. But teams like Scuderia Ferrari, Red Bull, and Mercedes performed better in the straights than in the corners. Therefore, we've found that team selection must be based on your driving style. Otherwise, disappointing results can be experienced in the offline or online modes.
There's another element to racing in F1 22, and that's the manual pit stops. I would argue it's the most significant change to multiplayer racing, as you must perfect the timing of manual pit stops. If you don't, pitstop times can be longer than eight seconds. This will cause you to lose numerous positions in a full lobby. As such, I'd recommend testing the manual pit stops in offline mode.
The simulation settings in F1 22 have been improved massively compared to F1 2021. There's an in-depth experience that long-time supporters of the franchise will enjoy. However, there is a broadcast mode that allows for passive gameplay. By activating the broadcast mode, cutscenes will be started whenever there's a formation lap, safety car, or pitstop. You won't need to time your pitstops perfectly or focus on avoiding collisions during the safety car. All you need to do is sit back, watch, and relax.
I've realized that the broadcast mode is better for league races and multiplayer events, as driver collisions are typically avoided. You can focus on taking a minor break from racing to recollect yourself, and anyone that's played a league race knows that this is sometimes needed.
F1 22 Review | Story, Game Features, And Multiplayer Modes
Codemasters has reintroduced the gameplay modes you would expect in F1 22. You can participate in the classic career mode by competing in the Driver's Championship, or you could compete in the Constructor's Championship by selecting My Team.
My Team has made massive improvements, as three different points of scalability are available. You can select from the Newcomer, Challenger, or Front Runner options. But readers should know that the challenge becomes tenfold harder when selecting the Front Runner option. However, if you choose this mode, you will be trained to compete at the highest performance level possible.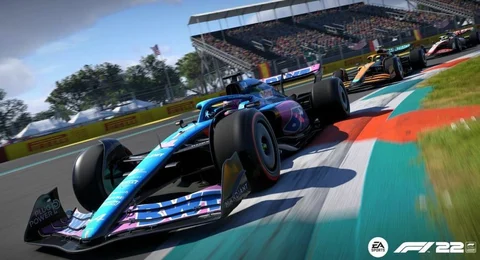 In terms of the gameplay modes, Codemasters has improved the authenticity of competing in an F1 Championship. For instance, the decision-based gameplay is extended beyond team interviews to include player choices for their long-term racing career. In turn, we are provided greater control over the classic career and My Team game modes.

You can experience My Team or Career with another friend, as the game supports co-op. Even better, cross-play multiplayer has been introduced in Formula One. We can finally compete across the Xbox, PlayStation, and PC.
Another feature that Codemasters introduced into the next-generation version of F1 is VR. However, this feature is limited to those with a VR headset on PC. You can use the following headsets to experience F1 22 in VR:
Meta Quest 2
Oculus Rift S
Vive Cosmos
HTC Vive
The biggest downfall of F1 22 is the lack of a Braking Point storyline. Everyone that tested F1 22 at EarlyGame felt that Codemasters missed an opportunity by excluding the Braking Point storyline. However, we wouldn't be surprised if F1 23 were to reintroduce this gameplay mode.
F1 22 Review | F1 Life
We've never seen this customizable space in a Formula One game before. Most players won't enjoy it, as EA is putting a lot into microtransactions. However, when you spend billions to purchase a development studio, adding microtransactions to Formula One seems reasonable. Personally, I'm a fan of the customization options that microtransactions can bring to gaming.
F1 Life is welcomed by me, as it's incredible to customize your character and living space for everyone to see. But I'll admit that Codemasters should focus their microtransactions more around the multiplayer experience than F1 Life. However, microtransactions are here to stay as EA looks to regain their finances on the acquisition of Codemasters.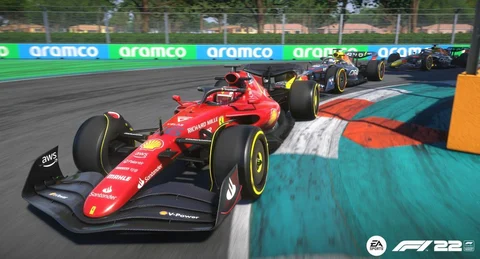 It's noted that all microtransactions in F1 22 are optional, as there are still plenty of in-game cosmetic items to unlock. Therefore, you aren't required to spend more on F1 22 after purchasing the whole game. But I'd recommend considering the microtransaction because you will impress other players competing in the multiplayer mode.
F1 22 Review | Our Verdict: 8/10
Codemasters and Electronic Arts have innovated the experience you feel in F1 22. Unlike former entries in the series, F1 22 doesn't feel similar to its predecessor. Instead, there's a sensation of the cars and tracks feeling more different from ever before. Personally, I never thought that Codemasters would implement such significant changes into F1 22.
I'd recommend everyone consider purchasing this game, even if you haven't interacted with a Formula One game before. Trust me; you won't be disappointed with the simulated driving, as the sensation is unlike anything we've felt before in F1.