Did you think Electronic Arts was done with the Need for Speed franchise? Nope! Another game is coming next year from Criterion Games & Codemasters Cheshire, and we couldn't be more excited about what the predictions for this game. It seems that EA, Codemasters, and Criterion are planning to innovate the racing genre with NFS 2023. Let's find out how!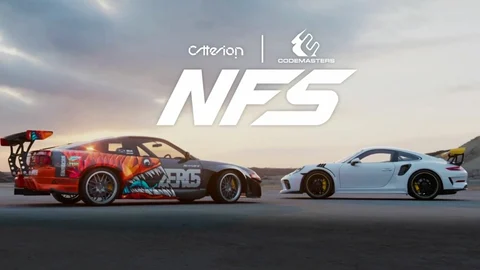 Guess what? Electronic Arts are developing another Need for Speed game, and we've got an official release window. It's been confirmed through a Q4 Earnings Call that Codemasters Cheshire and Criterion Games are developing the next Need for Speed.

Codemasters hasn't worked on a Need for Speed game before, but the announcement that their Cheshire division has been absorbed into Criterion Games isn't any small thing. This should innovate the Need for Speed racing series by a considerable margin, as Codemasters has designed some of the best motorsport games of the last decade. We wouldn't have had incredible games like F1 2021, Grid Legends, and Dirt 5 without the aid of Codemasters.
But what can we expect from Need for Speed 2023? Well, more of what we experienced in Need for Speed Heat.Online leaks have shown an open-world environment similar to NFS Heat, except we'll be driving in Lake Shore City this time. We've also seen rumors to suggest that NFS 2023 will resemble an anime aesthetic, which would follow suit with the visuals seen throughout Need for Speed Heat.

There's a good chance that NFS Heat and NFS 2023 are connected in some way, as the storyline for Heat wasn't completed. Remember, we drove to Palm City last time around. It wouldn't be that much of a stretch to estimate that Palm City and Lake Shore are close. Even the leaked map suggests these two cities are connected.

Does that mean the High-Speed Task Force and Eva Torres are still after our racing bandits? We think so. Either way, Need for Speed 2023 will arrive on next-generation PCs in 2023.
When Is Need for Speed 2023 Coming To The PC?
We haven't gotten an official release date for NFS 2023. However, Electronic Arts have provided a release window through a quarterly report. It's been confirmed that NFS 2023 will arrive sometime between October 1st and December 31st, 2023.

We're more than one year away from this game is launched. Therefore, numerous changes could happen between now and then within the development schedule. But you can be ensured that EA will launch Need for Speed 2023 onto PCs. Moreover, this game will release for next-generation consoles like the PS5 and Xbox Series X/S.
Which PC Features Will Need for Speed 2023 Have?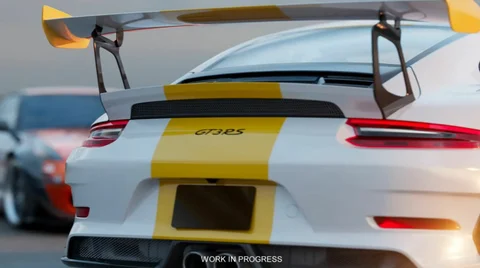 Codemasters Cheshire and Criterion Games haven't formally described the PC features for NFS 2023. But that isn't surprising when considering this game remains in early development. However, the features seen below are guaranteed to be supported with this upcoming entry into the Need for Speed franchise.
Ray-Tracing Lighting
Steam Cloud Saves
Xbox Cloud Saves
120 FPS
That's right, Need for Speed 2023 should have RTX Lighting and 120FPS. These are standard features for a next-generation PC, Xbox, or PlayStation. NFS 2023 would feel outdated and underdeveloped if those features weren't included.

Additional features available to players should include Xbox & Steam Cloud Saves, which would allow players to convert their save files from one platform to another. For instance, Xbox Cloud Saves could work alongside your computer and Series X/S. This would also apply to PC gamers with their Steam Deck.
Is Need for Speed 2023 Coming To The Steam Deck?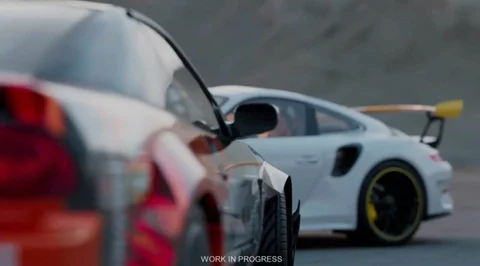 There aren't any guarantees that Need for Speed 2023 will be playable on the Steam Deck's GPU. It might require gamers to stream this game to their handheld console, which would be disappointing.
The graphics needed for NFS 2023 could exceed the Steam Deck's graphics card, which would prompt overheating issues throughout the handheld console. Therefore, steaming could be more advantageous. Either way, you'll have the opportunity to play this upcoming Need for Speed over the Steam Deck.
Game Trailer
Criterion Games and Codemasters Cheshire haven't released an announcement trailer for NFS 2023. It could be another few months before our first look at this game is available. Until then, you can watch the Need for Speed Heat trailer. It's the most accurate description of what can be expected from this upcoming version of Need for Speed.
Game System Requirements
Unfortunately, we cannot provide you with the game system requirements for NFS 2023. The game is early in development, and zero footage has been shown of the gameplay. It would be impossible for us to describe which system requirements are needed.

Despite that, we're confident that the Nvidia GTX GeForce 3000 Series will be enough to maintain this game. It would be shocking if this GPU weren't enough for NFS 2023.