In Genshin Impact, skins are by far no necessity to play through the game, but they most definitely improve your experience while playing. A few characters have already been blessed with a super cool new outfit and very soon two more of our favorite Mondstadt residents will receive said honor as well! Let's find out who is it going to be!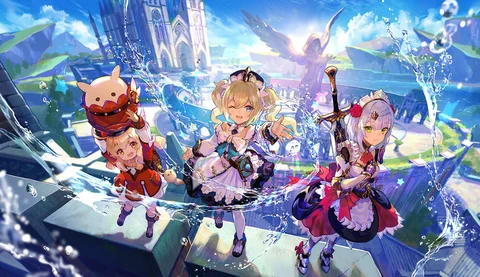 Occasionally, HoYoverse releases skins for Genshin Impact, and finally it's about time again! For this occasion, we are going back to Mondstadt one more time, since that's where our spotlight-characters for today can be found!
One can probably be met out and about in the woods or at a river, playing around with something that definitely does not belong into children's hands. The other however, can be seen in either a tavern in Mondstadt or on the training ground of the Knights of Favonius.
Can you guess who it's going to be?
Genshin Impact: Two New Skins Revealed
As of right now, HoYoverse just released a total of eight skins. For now, we focus on our two new outfits and who is going to receive them!
The skins will be included in the 3.8 update of Genshin Impact, which is way earlier than most of us expected!
Klee, The Spark Knight Of Favonius
The first one to receive a band new skin will be: Klee!
Her Skin will be a 5-Star cosmetic, which means it will at least cost around 2500 Genesis Crystals. This is the equivalent of around $35.
Pretty expensive, but as a Klee main I am willing to spend my money on whatever makes her happy.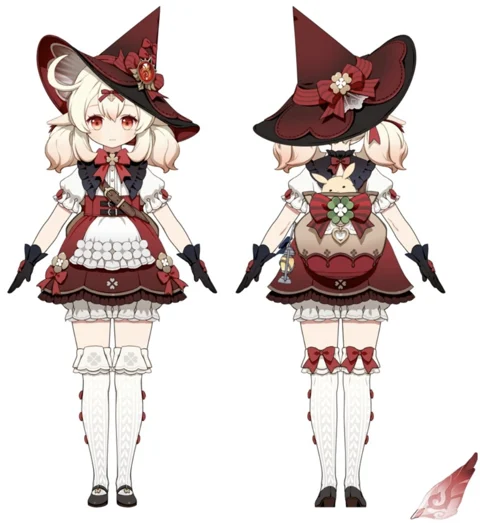 Our little Spark Knight is finally getting some attention and will be blessed with this beautifully detailed skin in the next patch.
"Hello! I am Spark Knight Klee of the Knights of Favonius, reporting for duty! … There's some more, but uh, I forgot. I'm not so good at remembering …" — Klee
Klee's parents are adventurers and when she was just five years old, they entrusted their daughter to the Knights of Favonius. We do not know much about her upbringing, however Klee's mom and dad are well known and beloved in all of Mondstadt, because of their braveness and strength.
Ever since the day the two left their home city to go on an important mission, Klee is trying her very best to become a powerful sorceress, just like her mother is. Until that day, she will keep terrorizing Mondstadt with her Jumpy Dumpty!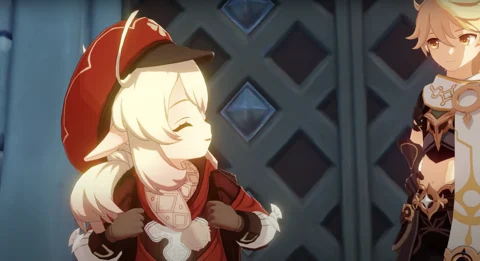 It is rumored that Klee's mother, Alice, is the strongest and wisest wizard in the whole of Teyvat. Just for that alone, this new skin is fitting Klee incredibly well and relates beautifully to her background story and her parents.
Let's take a look at the second candidate!
Kaeya, The Frostwind Swordsman
The second one to receive a skin will be: Kaeya!
His Skin will be a 4-Star cosmetic, which means it will at least cost around 1680 Genesis Crystals. This is the equivalent of around $25.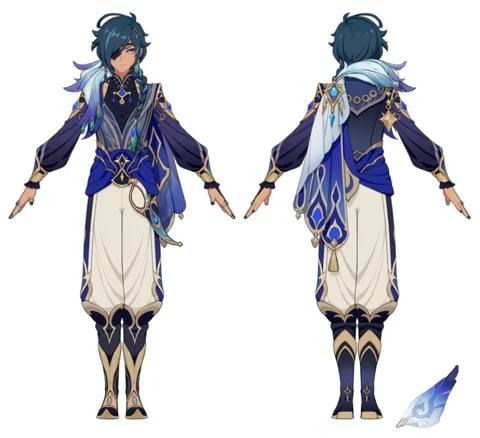 Kaeya is the Cavalry Captain of the Knights of Favonius. He is held in high regard by the people of Mondstadt — even with all his eccentricities and secrets.
"I am Kaeya, Knight of Favonius. Please allow me to join you on your journey. Guarding you sounds far more entertaining than any of the usual Favonius stuff." — Kaeya
Kaeya's love of wine and other alcoholic beverages doesn't come out of nowhere. When he was still very young, he was adopted by the Ragnvindr family, who is the most famous wine tycoon in the entire of Teyvat.
By the way, Diluc also belongs to said family, which would also explain his questionable consumption of alcohol as well. That makes the two of them brothers.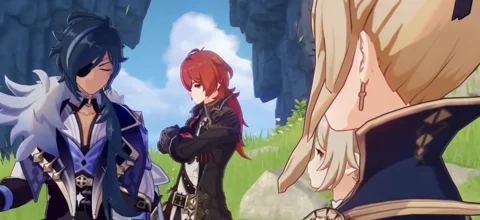 His least favorite food are grapes, and he is disgusted of grape juice as well. Why, you may ask? Well, Kaeya thinks that each glass of grape juice could have potentially been a glass of wine in the future. What a waste!
Which of these two skins would you buy? My choice is pretty clear! We can't wait to see all the in game animations, and we will keep you up-to-date on all the Genshin Impact news you will ever need.
This article contains affiliate links which are marked with [shopping symbol]. These links can provide a small commission for us under certain conditions. This never affects the products price for you.