Despite the poor performance of Halo Infinite, and layoffs at 343, this isn't the end of Master Chief. Although support for Infinite will be massively scaled back, the Halo Battle Royale is still being developed.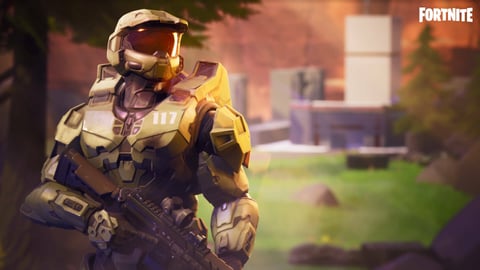 Although it's easy to become distracted by shiny new releases like Hogwarts Legacy, many are clearly suffering from cutbacks in the gaming industry. The company behind Magic and DnD recently cancelled five video games, Ubisoft seems to be in their final death throes, and both Apex Legends Mobile and Battlefield Mobile were just canned.
The latest victim is 343, the studio behind Halo Infinite. Although, it's not all doom and gloom, as they do at least still have one promising game in the works...
Despite Layoffs At 343, The Halo BR Has Not Been Cancelled
At least 95 people at 343 have recently lost their jobs as support for Halo Infinite is being scaled back, but the Halo Battle Royale "Tatanka" will continue to be developed. This news comes from a recent article by Bloomberg, whose reporter Jason Schreier has spoken to a number of insiders.
Despite layoffs, Halo isn't "dying", but there are huge changes on the way. Most notably, 343 will switch to Unreal Engine 5, starting with their Battle Royale project:
This switch will start with a new game code-named Tatanka, according to people familiar with the plans. That project, which 343 is developing alongside the Austin, Texas-based game studio Certain Affinity, started off as a battle royale but may evolve in different directions, the people said.
Halo seems perfect for a Battle Royale, with mechanics like looting and vehicular travel already baked into the game. But that said, it's still a massive undertaking for a team that just lost 95 members of staff.
What do you think about a Halo BR? Does that sound compelling to you?
Even if they completely screw up the Halo BR, it can't be this bad: