Changing the language in Hogwarts Legacy for PS5 or Xbox Series X/S is surprisingly laborious. Here's a step-by-step guide for you to play the Harry Potter game in another language.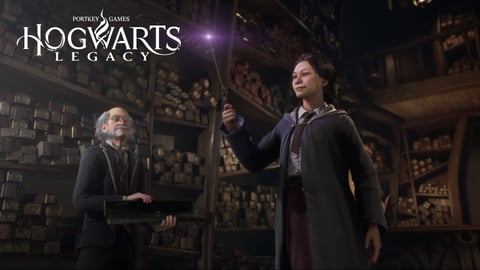 You want to change the language in Hogwarts Legacy, so you go on the tedious search in the game settings on your PlayStation 5 or your Xbox Series X... after looking everyone five times, you still found nothing? Save yourself the trouble, you will only find the option to turn the subtitles on or off – and, who would have thought it, only in the language in which the game is already played, of course.
So why take the easy way when you can do it the far more complicated? If you want to experience Hogwarts Legacy in your language, so that the texts and dubbing of the characters are changed, you'll have to take a detour. We'll show you which one!
Hogwarts Legacy: Change Language on PlayStation 5
In order to change the language of Hogwarts Legacy on the PS5, you need to get out of the game and into the console's settings. There, in the language settings, you will need to change the console language to the exact language you want to have in the game.

The following path will take you to the necessary PS5 setting:

Settings → System → Language → Console language
How To Change Language Settings For Hogwarts Legacy On Xbox Series X/S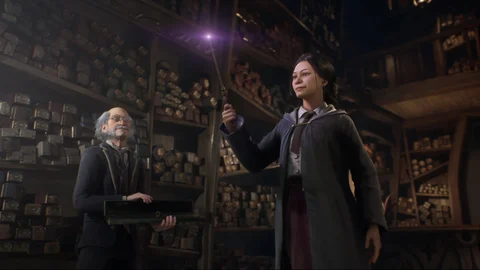 For the Xbox Series X/S for Hogwarts Legacy, you also have to go to the console settings. There you can adjust the language and the language region in the language settings. You can find this as follows for the Xbox Series X/S:
Settings → System → Language & Location → System: Language & Language Region
Unfortunately, there is no easier way to change the language in Hogwarts Legacy right now. Changing it in the system settings of course means that also other games may now run on the new language as will – so if you don't want this to happen, you will have to change the system settings back before starting the game.
Hogwarts Legacy: What You Need To Do After You Changed The Language

One last important step after changing the language: First close your game completely (e.g. no Quick Resume should be running in the background) and restart the console. If you are too impatient for this, it might happen that the newly set language is not adopted.
This article contains affiliate links which are marked with [shopping symbol]. These links can provide a small commission for us under certain conditions. This never affects the products price for you.