There will be a new event in Honkai Star Rail, which means we can get our hands on some sweet rewards! Especially this early on into the game, every EXP book is very needed and with Jing Yuan waiting around the corner, we can definitely make use of the Stellar Jades as well.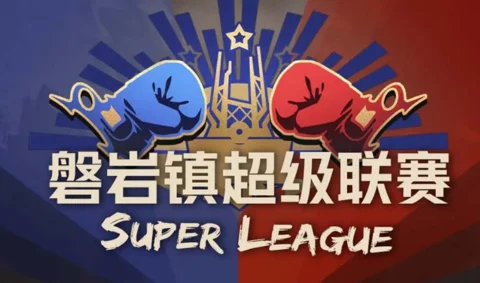 It's been around three weeks since Honkai Star Rail released globally. To go along with the new Limited Character Banner featuring Jing Yuan, there will also be a new event, with some useful rewards to level up our favorite character even more!
Check out all the upcoming banners right here:
Let's look at the event in detail and find out what we need to do for these sweet rewards!
Honkai Star Rail: Boulder Town Super League

The Boulder Town Super League event begins just two days after the new banner drops. The event will start on May 19 and end on June 6.
Requirements
To start the event, you have to be at least Trailblazer Level 21, which is pretty early on in the game. You can reach this level in around two days of playing.
You also have to finish the "Gladiator" quest series in Boulder Town on Jarilo-VI to be able to engage in the event. To start that quest, you have to find Scott and talk to him about the fight club. He is waiting in front of said club in Boulder Town.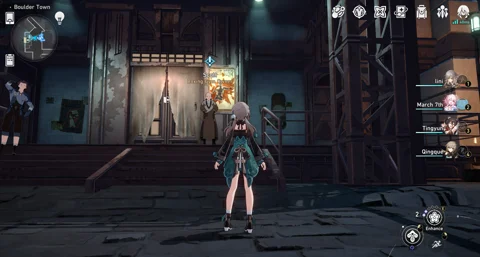 If that's done, you are ready to start the event as soon as it drops!
Event rewards
The Boulder Town Super League event has some super useful rewards for us in store.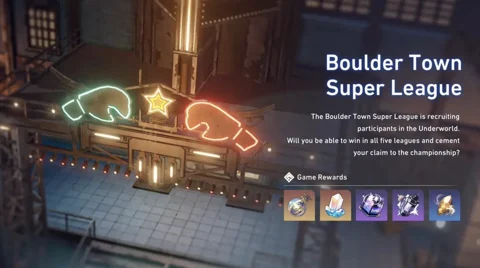 Since the event has not been globally announced just yet, we can only look at the rewards from the Chinese announcement from May 16.
It seems like we will get rewarded with the following items:
600 stellar Jades
Traveler's Guide
Refined & Condensed Aether
Credits
Lost Gold Fragments
Tracks of Destiny
How The Boulder Town Super League Event Works
During the event, you have to participate in a number of tournaments throughout the different weight classes.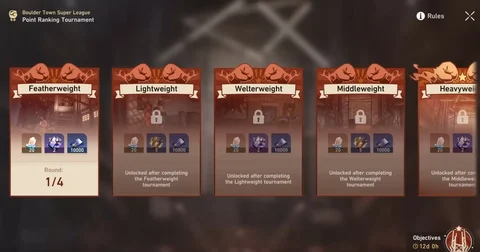 Before the battle starts, you will obtain a randomly assigned buff, which will be drawn again at the start of the next battle. You can check the enemy's weaknesses shortly before a battle is about to begin as well.
In the end, there will be a ranking system, and you can earn rewards according to your rank and how many rounds you have fought during the event.
All these Stellar Jades come in quite handy at the release of the new character banner. Let's try to fight our way to the very top and cash in all possible rewards!
This article contains affiliate links which are marked with [shopping symbol]. These links can provide a small commission for us under certain conditions. This never affects the products price for you.