Honkai Star Rail has a bunch of cool and absolutely beautiful designed characters. Even this early on into the game, there is a fantastic option for everyone's taste but most of us had their minds made up on whom THE best character is, even before the game released. However, the harsh reality hit quite different.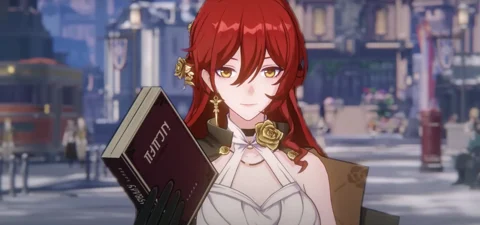 Yep, it's everyone's favorite member of the Astral Express: Himeko. And since I do know for a fact, that it's not just me, who is utterly disappointed, it is more than needed to talk about her. Actually, it is always time to talk about Himeko but let's focus on her gameplay for a second!
Unfortunately, there are multiple reasons why she is not performing well in the current Star Rail meta and in addition to that, the high expectations players had for her, were also not beneficial to the cause. Let's take a closer look at Himeko … I mean, what went wrong with her in Star Rail of course!
What did they do to our girl? …
Honkai Star Rail: Justice for Himeko
Disclaimer: Yes I do have Himeko and yes, I am disappointed.
Like mentioned earlier, there is not just one reason, why a lot of players are not happy with Himeko's current state in the game. So we should take a look at them one at the time.
Even if Himeko is not dealing the damaged she used to, she is still beautiful and this Himeko Phone Case looks as sweet as her!
High Expectations
Since many, who are playing Honkai Star Rail now, have played its predecessor Honkai Impact 3rd, Himeko was a well known character even before Star Rail's release. She was one of the coolest fighters in Honkai Impact 3rd, visually and gameplay wise.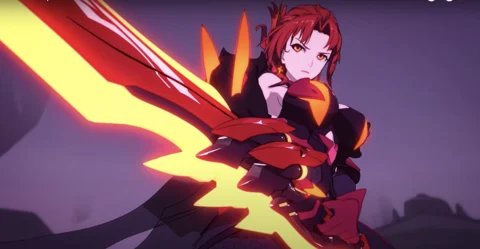 Back then she had six Battlesuit appearances and was the squad leader of the main trio Kiana Kaslana, Raiden Mei and Bronya Zaychik. (Yep, our Bronya) Himeko appeared to be a brave and sometimes reckless fighter in battle and never backed down when the lives of others are at stake.
New gear must undergo inspection. My inspection. – Murata Himeko
Since she has always been a fan favorite in Honkai Impact 3rd, many players were stoked about the news that she would be back in Honkai Star Rail as well! However, such high expectations are often accompanied by an even harder fall when said hopes are not met.
I love Himeko. I really do. She's okay. But she's just objectively the absolute worst 5 star right now.
by u/Milk_For_Brains in HonkaiStarRail
Our poor Himeko went from being a badass fighter to a coffee-drinking meme.
This led to many players being overjoyed after getting Himeko as their first 5-Star in the game and then being really disappointed and frustrated later on, because of her lacking damage. (Me included) She is supposed to be a main DPS, but when you purely rely on her, she will let you down.
That leads us straight to the next and main point of Himeko's problems.
Himeko's Underwhelming Damage
Obviously, people are not complaining about her looks in this whole discussion. It really comes down to the damage she is (not) dealing, especially compared to other 5- and even 4-Star characters.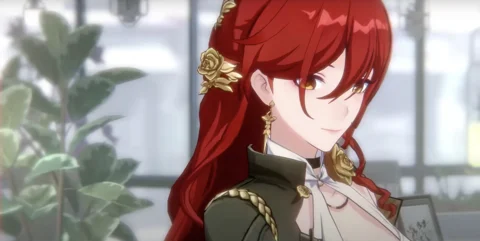 It just takes a quick look at ANY tier list on Honkai Star Rail's units to find out about the harsh reality: Himeko is mid. She isn't unplayable at any means but, she isn't great either, which is exactly what players wanted her to be!
Who doesn't need a Pom-Pom in their life?
The absolutely underwhelming damage after her sick Ultimate's animation is quite depressing and made even me swap her out of my team …
Himeko's Victory Rush
Himeko's talent "Victory Rush" is one of her kit's main elements:
[...] If Himeko is fully charged, she performs one follow-up attack and deals Fire DMG equal to X% of her ATK to all enemies. (X being the DMG multiplication which is scaling with her level)
Doesn't sound too bad, right? Unfortunately, this Talent's scaling is awful and, to make matters worse, bound to a condition, which has to be fulfilled to trigger said follow-up attack. With the condition being "inflicting Weakness Break" three times, it may take some time before she uses her talent at all.
And now imagine, you are facing a Boss, who is alone. No smaller side enemies, just you and that HUGE Boss. Good Luck at Weakness Breaking his shield THREE times just to trigger her talent once … Trust me, that is no fun at all.
Himeko's Damage Distribution
That brings us to another one of her weaknesses, her damage distribution. Like just mentioned, for the most part, Bosses in Honkai Star Rail are single target enemies.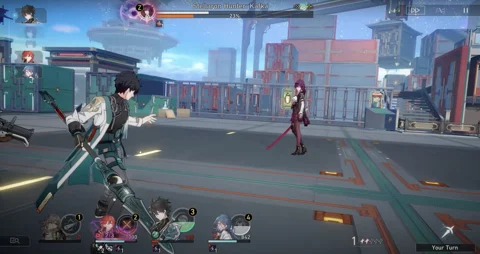 And as we already discussed, her Talent is basically useless in such situations. But the rest of her kit will do the job, right? Unfortunately not. Every single one of her abilities is AOE damage based, which is great against a bunch of small monsters but really not needed in boss fights.
"When people live together it seems like nobody ever changes. Only when they're away from each other for a long time do surprising transformations occur …" — Himeko
Power Creep
The once mighty Himeko has to face the problem of getting power creeped, even this early on into the game. And I am not just talking about the new 5-Star character Jing Yuan who is doing everything Himeko is doing just a million times better. Even a 4-Star unit like Hook for example is dealing more damage than Himeko does, and it feels terrible.
Himeko's abilities in general need so much more investment than others do, that it is just not reasonable to level her over other Erudition type characters.
Himeko's State In The Game
In the end you can of course play her and make her kit work out especially if you are using her as a sub DPS or a dedicated Fire Weakness Breaker in some instances. But it is certain to say, that HoYoverse did Himeko dirty, since this is not the reckless fighter we fell in love with years ago.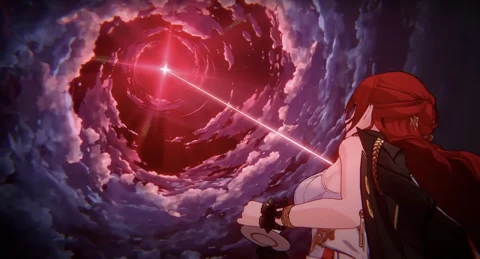 A good way to bring her back into the Star Rail meta, could be a follow-up attack focused Relic Set. This would boost her Talent's damage and could even enable units like Herta, who are suffering from the exact same issues as Himeko does.
I will of course keep playing her, however she will never take the main DPS slot in any of my teams, unfortunately. Let's try to make her work and who knows, maybe she will receive a buff eventually …

This article contains affiliate links which are marked with [shopping symbol]. These links can provide a small commission for us under certain conditions. This never affects the products price for you.