You would like to improve your profession in Summoners War Chronicles and not make any mistakes with the Blacksmith? We have put together a guide for you here!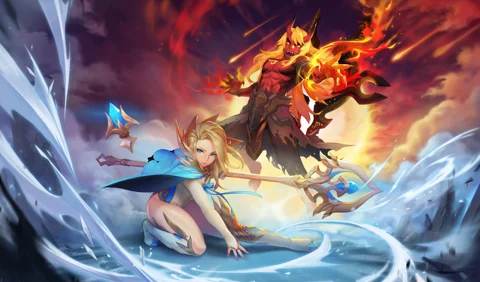 Blacksmithing is a skilled profession featured in a game that requires progression in order to unlock it. Once unlocked, players gain access to creating various weapons with different elemental attributes and upgrades.
To start, players need to progress to the second act in the game, which takes them to the kingdom of Rahil where enemies are fire-based. To progress through this area, players need to bring water-type monsters.
Continuing on to chapter 12, players will learn how to extract and collect materials. Then, in chapter 13, players will learn about the processing table, which they must open in order to access the blacksmithing profession and create ingots from minerals.
Are you still unsure which games you want to play this year? Then check out the Game Pass!
For all questions regarding the blacksmithing we try to answer here in our guide.
Summoners War Chronicles: Blacksmith Guide
We will share with you some common mistakes people make regarding blacksmithing in the game Summoners War Chronicles.
The first mistake people make is not knowing when blacksmithing is appropriate for them. If you are new to the game or channel, blacksmithing may not be necessary until you reach level six or seven. You can focus on completing promotional quests without worrying about blacksmithing until then.
Before level six or seven, you can get gold items and equipment through clearing dungeons and obtaining points to exchange for legendary items in the raid coin exchange. You can also obtain gear through subjugation dungeons. These dungeons provide gear and accessories to improve your Summoner's overall stats.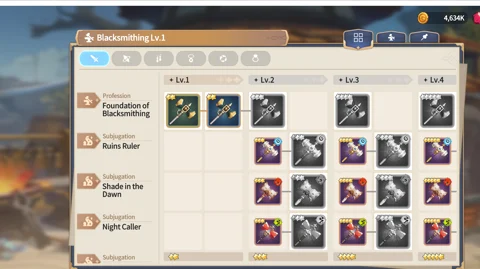 Improving your Summoner's stats is crucial because even though you can switch between different units, your Summoner's stats remain constant. As an endgame player, I am currently at level seven and looking to obtain high-end five and six-star gear to improve my account. However, if you are new to the game, focus on leveling up your professions and completing quests before worrying about blacksmithing.
If you're looking to improve your equipment in the game, there are a few things to keep in mind. Firstly, it's important to acknowledge that upgrading to the highest quality gear can be costly, especially when it comes to six-star gear and Awakening characters. You may want to consider asking the game developers to make some adjustments to gear acquisition or make it easier to obtain certain materials like restore stones or sky zones.
In addition to this, it's also important to take advantage of set bonuses that come with certain equipment. You can find specific items that provide nice little bonuses that increase your level or give you extra HP, for example. It's important to keep in mind what kind of bonuses you're looking for, such as offensive sets or defensive sets, depending on your play style.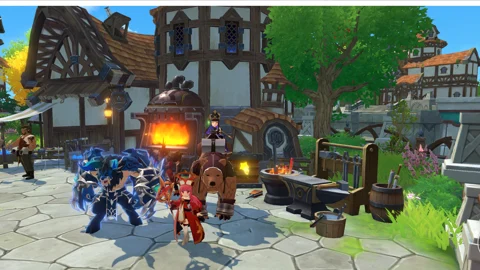 Going into the blacksmith, you will also be able to craft the raid gear, but you will need blacksmithing level 5 and the weapon material to craft it. Of course you have to bring a lot of time and patience, it's a lot of grind but at the end of the day the profession is worth it for your account level.
To get the weapon material, you can either farm the dungeon that provides epic 5-star gear that can be crafted into awaken one gear or farm the tokens that can be used to buy the gear from the sub-token exchange merchant located in Kalasa, the capital city. It will cost you a lot of tokens, which means there will be a lot of farming involved. Eventually, you will acquire the gear you need.
It is important to note that all levels of dungeons load the tokens, but you need to make sure the dungeon has a bonus sign on it. The bonus sign is crucial, and you need to find the dungeon with it. The bonus dungeons rotate every day. Whenever a dungeon is on bonus, you farm those tokens, which you will use to exchange for awakened gear.
Finally, make sure you're using the shops available to you, such as the guild shop or the Dragon around set or frost liner set, to get the equipment and materials you need. Don't just stop at foggy prison, make sure you're exploring all the different avenues available to you. With these tips in mind, you can improve your equipment and become a better player in the game.
This article contains affiliate links which are marked with [shopping symbol]. These links can provide a small commission for us under certain conditions. This never affects the products price for you.