Do you also urgently need crystals in Summoners War Chronicles? We can help you!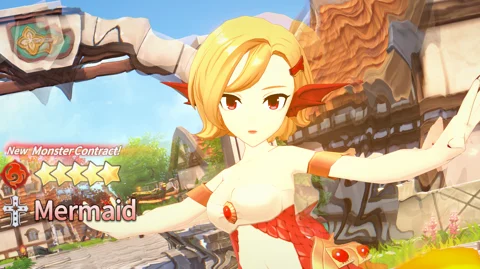 Crystals are one of the most valuable resources in Summoners War Chronicles. These gems are used for a variety of purposes, including purchasing premium items, summoning new monsters, and restoring energy for battles.
Crystals can be acquired through various means, such as completing quests, participating in events, and purchasing them with real money.
In Summoners War Chronicles, having a large reserve of crystals can greatly improve your gameplay experience and increase your chances of success. However, it's important to use them wisely and strategically to make the most of their benefits. We'll show you how in this article

Summoners War Chronicles: How To Get Crystals
To start with, gaining crystals is crucial in this game! There are a few ways to gain crystals, and one of the easiest is to claim the 20 crystals daily check-in reward.
This is available every day at the shop, and you can claim it at midnight. You can get 140 crystals weekly through this method.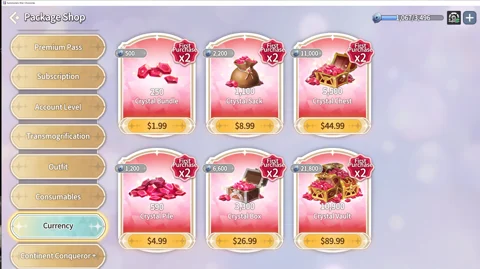 Another way is to participate in Arena Rewards. Depending on how well you perform, you can earn a maximum of 250 crystals weekly. You can expect to move up a few runs from your current position in the next week, but keep in mind that the competition will be tougher.
Another effective way to gain crystals is to complete the daily challenge. You can do this by joining a guild and repeating the daily quests. These quests are straightforward and can be completed quickly, and the reward is a huge 300 crystals daily, which adds up to 2100 crystals per week.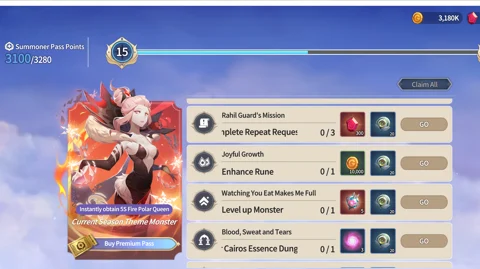 Similarly, there is a weekly challenge that is four times more valuable than the daily challenge. You can complete these quests for a total of 490 crystals weekly.
Spending Crystals In Summoner's War Chronicles
One option is to use crystals to summon new heroes, but this can be expensive, and there is no guarantee that you will get the hero you want. Another option is to use crystals to purchase equipment, but this is also quite expensive, and you can obtain equipment through other means.
A better option is to use crystals to purchase energy, which allows you to play more and earn more rewards. This way, you can progress faster in the game and get more out of it.
You can also use Crystals to play the exchange market. Just check the prices of the materials available in the exchange center every day and buy something that is cheaper than usual. You need to know the average price of all the items and which ones are valuable for your professions. The prices are dependent on the demand, so you can buy and resell the items for a higher price.

How Many Crystals Can A Free Player Earn Per Day?
If you are a free-to-play player in the game, you might be curious about how many crystals you can obtain every day and the best way to use them. According to our calculations, on average, you can obtain 476 crystals per day, which depends on your Arena Rank and how much AFK farming you do. Here is how the calculation works:

First, you can get 300 crystals per day by doing repeat requests for the daily challenge
Additionally, you can get 600 crystals per week by doing repeat requests for the weekly challenge, which averages out to 85 crystals per day. Adding those together, you have 385 crystals per day.
Next, you can get 20 crystals per day from the shop, bringing the total to 405 crystals per day.
Assuming the average free-to-play player is always in Gold 3, you can get an average of 71 crystals per day from the weekly reward for Gold 3, which brings the total to 476 crystals per day.
Not bad huh, quite the Crystal farm.
It is essential to note that the total amount of crystals you obtain per day is not fixed, as it depends on your Arena Rank and how much AFK farming you do. Also, it is not recommended to spend your crystals on summons if you are a free-to-play player.
This article contains affiliate links which are marked with [shopping symbol]. These links can provide a small commission for us under certain conditions. This never affects the products price for you.