In Summoners War Chronicles, there is the level of your Summoner and that of your entire account. We will show you how to level up your account and receives good rewards.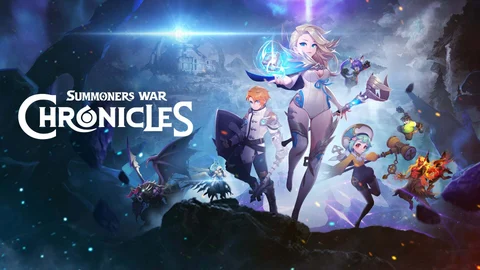 Are you interested in quickly increasing your account level in Summoners War Chronicles? In this guide, we'll show you a simple method that many people are not talking about: Start by checking your current account level.
Why you should do something so simple? Easy! Besides your account level and skill, you also get other useful information with which you can improve your level.
Besides your arena progress and the two Ascension towers, you have your profession, book and mounts as well as what you own and which effects you have already unlocked.
If you are still looking for good equipment for your PC then have a look at this headset or this keyboard.
These types are an indication of what else you can do to improve your account level besides quests and dungeons etc.
Summoners War Chronicles: Fast Way To Increase Your Account Level
To advance your account, there are two options available to you: leveling up your units and every type of your content progression or spending money to purchase in-game packs with account badges.
We will focus on methods to increase the account level. Leveling up the account level quickly offers fantastic rewards that are worth exploring. Increasing the account level is not just good for improving skill points; it also enables players to use four fishing rods during Hero events instead of the standard three.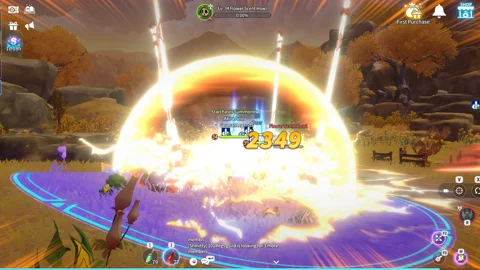 An easy way to increase the account level for free-to-play players is by leveling up monsters, whether they are three, four, or five-star monsters, to gain account points. While three-star monsters provide fewer points than five-star monsters, all valuable points count.
Questing also provides account level points, but XP potions are a bit harder to come by. One way to obtain XP potions is through repeating missions, but this option is only available at the beginning of the game. Another way to get XP potions is by farming transcendence energy, which is essential to the game.
Although it may be tempting to spend tickets, it is better to use them to level up your summoner to level 50 to increase your chances of farming transcendence energy. Depending on the area you are in, you may find more or fewer XP potions. Therefore, it is essential to select areas with more XP potions to farm.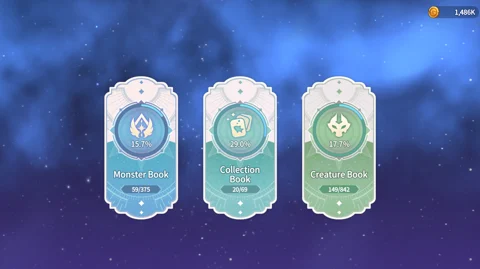 While it is recommended to eventually level all your units, it is best to level your units to their max level according to their natural grade, such as level 50 for five-star units and level 40 for four-star units.
XP potions can be obtained from various sources such as the area dungeon monster story and big requests, as well as by AFK farming or doing dungeons like the path of growth and owned engines.
By leveling up your account, you will unlock valuable Diamond Buffs like extra fishing spots and increased ride speed, which can greatly benefit you in the battlefield.
Additionally, account guild updates can contribute to around five percent of your overall Monster Power if used correctly.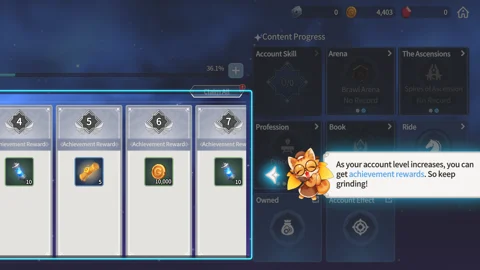 Besides that, you can repeat quests to obtain normal experience potions. You can do this in every realm. Save your Racheal Orders until you pass a certain level, such as level 47.
Once you have a bunch of experience potions, go to your monsters and level them up. The ultimate goal of Summoners War or Comptos is to collect every single monster in the game and have them fully leveled up, awakened, and maxed out.
It also doesn't matter which monster, start at nat 3 and then level up to the monsters with more stars. Don't forget to collect the resources you need to level up your monsters.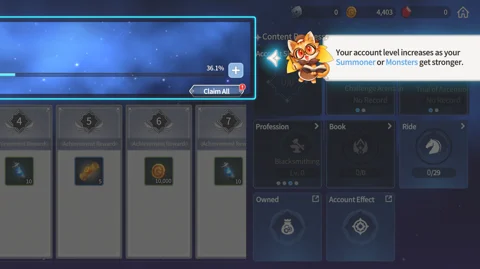 This is why you need to level up all of your monsters, not just the ones you want to use in battles. Level up your monsters with experience potions and auto select to quickly gain account levels.
This is especially helpful if you have already maxed out all of your other units, and you have extra experience potions to spare.
This article contains affiliate links which are marked with [shopping symbol]. These links can provide a small commission for us under certain conditions. This never affects the products price for you.