Counter Strike: Global Offensive is currently the most alive and also dead game at the same time. There are many facts behind this irony, which are worth considering before the upcoming new era of Counter Strike 2.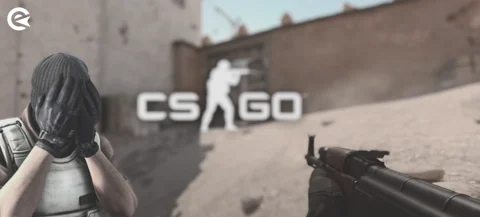 In Counter Strike: Global Offensive, any player asked if the game is actually dying out would answer that it is not. The headline will surely have hit over the head and maybe confused you, but I will prove to you that it really is dying.
The Growing Popularity of CS:GO
The longevity and immortality of Counter Strike are incredibly surprising. In the world of gaming, it is not often the case that we experience such a phenomenon, like a game that premiered over a decade ago still enjoys such immense popularity.

Counter Strike: Global Offensive Is Practically Dead
If CS:GO is so popular, why are we talking about how the game is dying? This topic was raised on Twitter by @Aquarius, who analyzed some aspects that would indicate that CS:GO is slowly fading away into oblivion and distant memories.
It is unfortunate and sad, but it is official, CS:GO will DIE as early as Summer 2023

Here are TEN (10) reasons why Counter-Strike: Global Offensive is practically DEAD!!

A THREAD pic.twitter.com/G9oPQbu3AH

— Aquarius (@aquaismissing) May 23, 2023
These insights from the player indicate that despite its steadily growing popularity, CS:GO has long been treated as a dying game, especially by Valve.
Lack Of Updates
Since about a year ago, we could notice that Valve has not actually released any significant updates for CS:GO. Especially since the announcement of Counter Strike 2, care for its predecessor has already completely gone.
Deficit In Innovation
Going hand in hand with the updates, the game's mechanics and features have remained unchanged since the game's release 10 years ago.
Poor Anti-Cheat Measures
There's no getting around it, but Valve is failing to deal with a cheating group of players without the determination and willingness to play fair. Live Anti-Cheat has long been invented and used in other games for a long time, but the devs had no intention of introducing it into CS:GO. Such measures are expected to come only to CS2.

Outdated Graphics
I think the graphics alone would never suggest that CS:GO is one of the most popular games of this time. The shooter's visuals have not actually glowed up over the years and remain unchanged.
Ancient Tech
CS:GO is still relying on the aging Source engine, which severely affects the game's performance.
Counter Strike 2
The last concluding reason is, maybe most importantly, the release of Counter Strike 2. In fact, analyzing the previously mentioned reasons, one would have already figured out that Valve is working on a significant update for the gaming community.

That's one of the main reasons, why CS:GO is being left hanging. One huge issue with this, is that the great transitions from 1.6 and Source will not be repeated. The point is that you can return to CS 1.6 or Source at any time and feel a bit of nostalgia in playing some online matches.
In the case of Counter Strike: Global Offensive, after the release of the new version, we will only be able to play offline mode, which will actually completely take away the essence of the game.

Counter Strike 2 is probably gonna be just as beloved as the current version of the tactical shooter. Introducing such big changes after a decade, where things have remained largely unchanged, is undeniably exciting. Some see it as a major update, others as the beginning of a new era.
One thing that remains clear is that CS:GO has been some amazing phase in the world of competitive gaming and esport, and its end is coming soon.
This article contains affiliate links which are marked with [shopping symbol]. These links can provide a small commission for us under certain conditions. This never affects the products price for you.