LoL Patch 13.10 has changed support items completely and one of the key healing items, Moonstone Renewer isn't working as intended or as most thought. Players want Riot to fix some of the issues with Moonstone to let it shine once more and Riot have just announced what bug fixes they've got planned.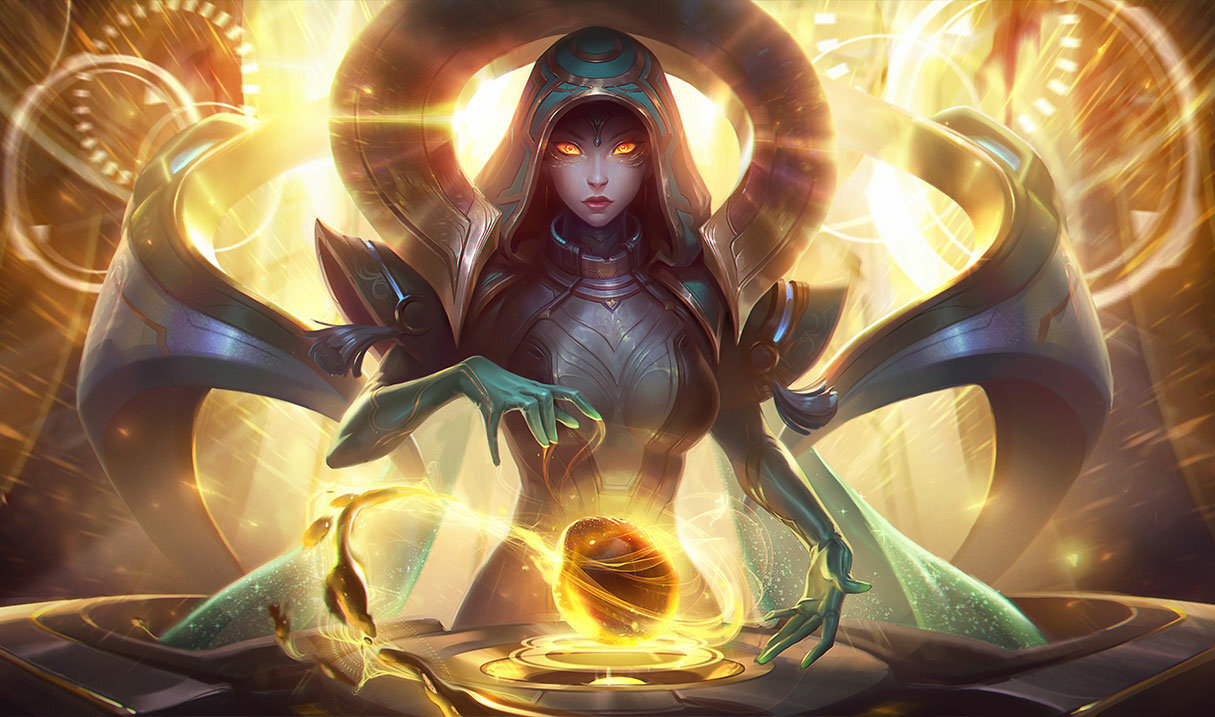 Support players have to deal with a new OP item in their lane, while other older items have fallen off the wayside. Moonstone Renewer got some adjustments and was meant to become the prime AoE healing support item, but a few bugs and issues have made it feel rather lacklustre according to players.
The item isn't giving the heals and shields most expected and wanted from the item, so now they're begging and asking Riot to fix the item and adjust it to have it be a good item once more, especially for pure healing champions.
League of Legends: Moonstone Renewer Not Working As Intended After Patch 13.10 Changes
The new Moonstone Renewer item is meant to be the main healing mythic for enchanter supports. Riot have added chain healing and shielding to the item to make it a prime AoE healing item.
Healing or shielding an allied champion chains the effect to the nearest ally within 800 units of them (excluding yourself), granting them a heal or shield. If no other allies are in the radius, grant the same target an additional percentage of the heal or shield
Now this means that if you heal or shield multiple allies the shield and heal should bounce between the champions. Players have tested this out with various champions and realized that when multiple allies are healed at the same time, only one will receive the extra heal.
On the other hand, other players have tested out Moonstone with champions like Lux that can shield multiple champions, but the shield procs at different times, meaning that the shield bounce will also proc multiple times between the allied champions.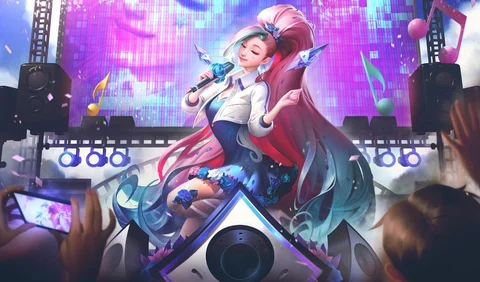 One of the examples named by Reddit user HS_Cogito_Ergo_Sum is that when using Sona's W on one ally and then walking over, with the same W still active to another, the chain healing will proc twice, but if both champions sit in Sona's W at the same time only one will receive the extra healing.
LoL Patch 13.11: Riot Will Add Moonstone Bug Fixes
Riot is going to be fixing the AoE healing bugs. Jame Hata, Senior Game Designer on the Summoner's Rift Team went to Twitter to explain the changes they've got planned and what they're fixing on the item.
According to Hata, there had been a visual bug which did not show multiple heals bouncing to one another when a champion was hit with an ability like Soraka ultimate which applied healing to everyone at the same time. This visual bug should be fixed in LoL Patch 13.11.
For shields, like Karma's E after using her ult, there had been a bug where the shield only bounced off the first target. This should also be fixed in the upcoming League of Legends patch.
In 13.11, we're going to buff the healing overall because we know it is underperforming, but we want to observe the shielding case for follow-up work. The goal is to position Moonstone as the primary AOE teamfight healer item.

— James Hata (@james_hata) May 25, 2023
Moonstone Buffs In LoL Patch 13.11
Hata also wrote that the item would receive some major buffs to its healing, since it has been underperforming, but the team is still looking into buffing the shielding for now. It's good though that the balance team is being so transparent with these problems and letting the community know what the team is working on and thinking about.
Moonstone Infinite Shield Bug
Reddit user IonDust also discovered a bug which causes the Moonstone shield to last infinitely, which means that players that have gained a shield from the item won't be gaining any more shields from it.
Seems like every Moonstone prock from Sona W is permanent. At least on target dummies. But you can't stack it, next time the shield won't prock on target that already has a shield.

With this bug, Moonstone is also much weaker than intended and players are likely to choose other, and better, options for their support mythic.
Moonstone Renewer Needs Some Bug Fixes To Be Great
Players believe that Riot will have to make some major fixes for Moonstone to be a good item. Right now every enchanter has a better win rate with Echoes of Helia, instead of Moonstone Renewer, so it's important for Riot to make some adjustments to the chain healing and shielding.
Riot wants players to have build options, but with the current state of Moonstone Rewner, it seems like the item will likely never be picked over Echoes of Helia, which is a much better overall item. So, it's time Riot fixes the known bugs and makes the chain healing/shielding for AoE healers/shielders feel better.
This article contains affiliate links which are marked with [shopping symbol]. These links can provide a small commission for us under certain conditions. This never affects the products price for you.