Rocket League Season 9 is finally here after Psyonix rolled out a major update to the game. We'll show you the official patch notes from the developers, what's changing and most importantly... what's new?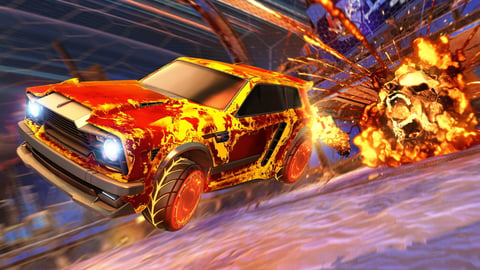 The largest patch in a few months is out, Rocket League Season 9 has finally begun! If you happened to come across this article while looking for news, the update is already live – on December 7, 2022, at 8 p.m. PST (4 p.m. UTC) Psyonix released the major patch on all platforms.
For a short time period, the RL servers were down, but you should have access to the amazing new content from your PlayStation, Xbox, Switch or PC by now. If you want to find out what's going to change with the update... Here you go! The complete patch notes!

Rocket League Season 9 Patch Notes
Before you jump into the new Rocket League season, though, don't forget to claim your competitive rewards from last season. You can read about the specifics for each individual rank right here.
So, that's out of the way. Phew! Let's check out the complete patch notes now... here they are:

Rocket Pass
Season 9 Rocket Pass, featuring the Emperor car, has begun

Emperor uses the Breakout hitbox
Tournaments
Season 9 Tournaments are now available
Any unspent Season 8 Tournament Credits automatically convert into rewards

Tournament Credits have converted to the highest level reward you are capable of earning based on your Tournament Rank and the amount of Tournament Credits you have remaining
Every player who played in at least one tournament this season will receive one All-Star cup

New Tournament Reward items have been added
Challenges
Season 9 Stage 1 Challenges are live
Competitive
Season 9 Competitive has started
Season 9 Changes

Similar to previous seasons, a soft reset has been applied to all Competitive Playlists
New Arena Variant
The new Arena 'Forbidden Temple (Fire & Ice)' is now available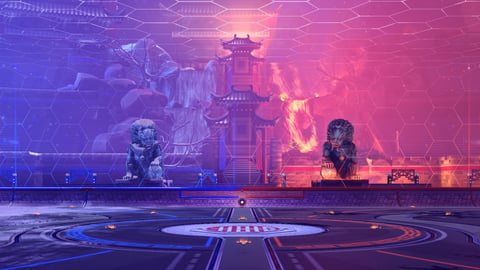 Changes And Updates
Retired the "PsyNet" default avatar icon

This is replaced on all platforms with the blank headshot avatar

Quick Chat: Added "Allow Quick Chat with Friends Only" option

This was included in update v2.23, but we forgot to add it to the patch notes. Wow! Sorry! No problem.