The current Rocket League patch notes have arrived! Update V2.25 not only features the Neon Nights 2023 event, but fixes some minor issues and adds more quality of life improvements.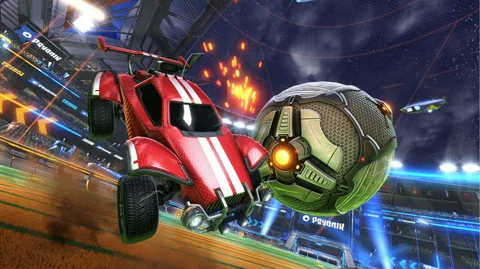 Every couple of weeks, Psyonix releases sometimes smaller, sometimes bigger updates for Rocket League – of course, it depends on whether a new RL season has just started or something game-breaking is happening.
The current Rocket League version is V2.25. In this article, you will find all the important info, and you can check out the complete patch notes as well.

Rocket League Patch Notes – Update 2.25 Release Date
If you're reading this article right now, the new RL patch has already gone live. Rocket League Update V2.25 has been released on 1/24/2023, 4pm PST or 1/25/2023, 12am UTC. As always, the update impacts all platforms – PC, PlayStation, Xbox and Nintendo Switch all benefit from the improvements.

We have the complete V2.25 patch notes right here:

NEON NIGHTS
v2.25 prepares Rocket League for Neon Nights
Neon Nights begins on 1/25/2023 at 9am PST / 5pm UTC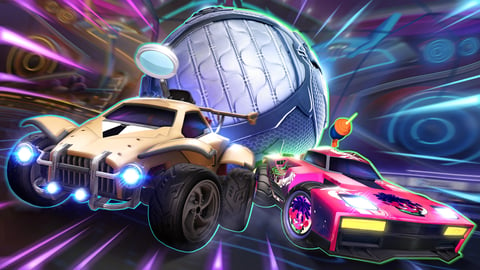 CHANGES AND UPDATES
New Settings Tab: Training
Added a new 'Training' section under Settings

The Training tab is only visible in Settings when you are in Custom Training or Free Play

General Settings are available in both Custom Training and Free Play

Game Speed allows you to slow the game down
Controls Display dictates when controls appear on screen. Options include:

Always Visible
Hidden
Fade Out

Free Play options are available in Free Play only

Disable Goal Reset turns off both goal explosions and reset to kick-off position
Boost Options allow you to change boost refill. Options include:

Unlimited
Standard
Auto-Refill

Boost Recharge Delay

Enabled only when the Auto-Refill boost option is selected
You can adjust the delay from 0.50 seconds to 3.00 seconds in 0.25-second increments
Map Collision
We have revised map collision on all standard maps.

This means the ball will now behave the same across all maps when rolling off the wall

Map collision revision also includes small adjustments to goals, boost placements, and starting positions so they are the same across all standard maps
BUG FIXES
Fixed a bug preventing the correct competitive rank from displaying on the end game scoreboard if a player leaves the match before the scoreboard appears
Fixed two bugs preventing goal explosions and ball position from updating correctly when seeking in Replays
Esports Shop Decals will no longer darken the trim on Titanium White Car Bodies
Restored Distortion Decal for Takumi in player inventories
Fixed appearance of the Bubbly Decal when equipped on the Samurai Car Body
And that's it for Rocket League update V2.25. Don't worry if you run into some trouble, like the game not launching or several other known bugs – this always happens when Psyonix releases a new patch for Rocket League.