The Emperor Muscle Car is another seasonal vehicle coming to the game with a new Rocket League season. We explain the hitbox in detail and go into its strengths and weaknesses as well.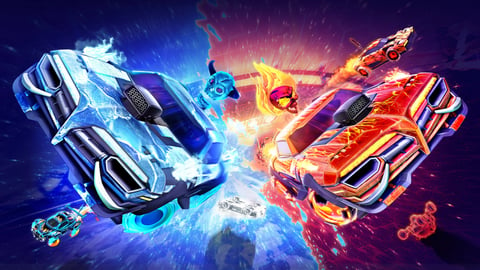 It wouldn't be a new Rocket League season without a new battle car. You don't even need to grind a single level from the updated Rocket Pass, just launch the game and get a new toy for your garage. In the ninth season of RL, the Emperor Muscle Car makes its debut. But can the new vehicle keep up with the established cars?

Emperor Muscle Car In Rocket League: Hitbox Type Explained
You can usually find out whether a new car in Rocket League is easy to control by looking at its respective hitbox. The Emperor Muscle Car uses the breakout body type – this isn't typically as popular with the community as Octane or Dominus, but it might fit your gameplay quite well.
We have already written an even more detailed guide on the Breakout hitbox, where you will also find the exact length specifications as measured in the game. Breakout is Rocket League's longest hitbox, but it's particularly flat. So, balls heading in your direction can quickly become a problem if you're not careful enough.
What's even more promising is the handling of this car body type. When you're not using your boosts, the car steers as smooth as it gets.

Check out the Emperor Muscle Car live and in action:
If you've already gotten used to the Animus GP or the Samurai, you'll also like the Emperor Muscle Car. In the end, of course, you just have to play with it and get a feeling whether you can climb the Rocket League ranks with the vehicle or not.