To crown the best cars in Rocket League is a difficult task, as the total number of vehicles in Psyonix' vehicular soccer game is quite large. We're here to provide an explanation for the best cars to use right now.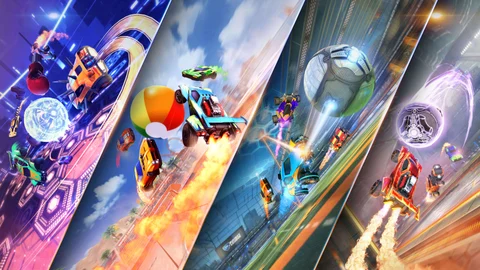 Choosing the best cars in Rocket League definitely contributes to your overall experience while playing, as it feels amazing to maneuver them through the arena. Whether you're spending some time in casual mode or trying to improve your MMR, selecting a vehicle that suits you is extremely important.

Every body type comes with its own advantages and disadvantages – they all use one of Rocket League's unique hitboxes, for example. As so often in life, there is no perfect solution that every player should know. Nevertheless, here's what we think are the 5 best Rocket League cars to use right now!
These Are The 5 Best Cars In Rocket League
What is the best car in Rocket League? Phew, a damn difficult question... after all, the selection of bodies is really huge and gets even bigger with each new season. While the list of vehicles is already quite long, you must know that every car fits one of six total categories – they are called Rocket League Hitboxes, and they are extremely important.
When our favorite socCar game first launched a couple of years ago, every automobile had its own unique hitbox. With new vehicles being released every so often, Psyonix finally said "Screw it" and introduced hitboxes as we know them today for the very first time.
With that being said, some cars on our Top 5 List feature the same hitbox, while still feeling a bit different from each other. We didn't include any Breakout or Merc hitboxes, though, as they are among the least popular vehicles in the game.
5. Batmobile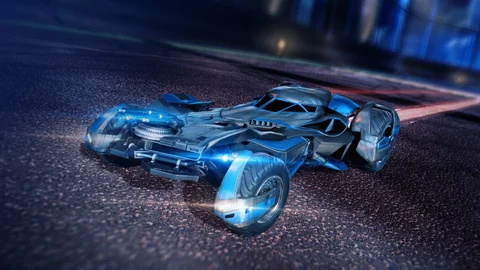 The Batmobile is an all-time classic in Rocket League and one of the most recognizable vehicles in the arena. That's why Psyonix implemented more than one version of it in the game, for instance the Batmobile 2022, which was introduced during Robert Pattinson's rise as The Batman.
When I started playing Rocket League, the Batmobile always seemed kind of pay to win, because it's ridiculously long and therefore reaches almost every ball that's coming toward it.
Whether you're just enjoying your time in casual mode or climbing up the rank distribution ladder in Rocket League, you've probably came across a decent amount of Batmobiles. Obviously because it's useful, but also because it just looks amazing!
4. BMW M240i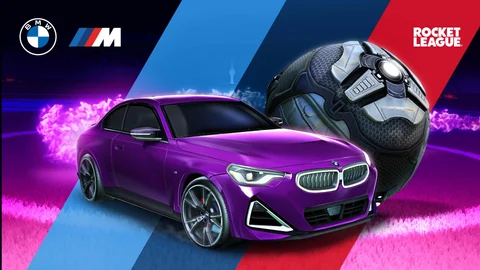 Germans are in a league of their own when it comes to making high-quality cars – this also applies to Rocket League. The BMW M240i is one of the most popular reoccurring bundles in the item shop, which means that you can't unlock it unless you're willing to spend some RL credits.
While it also features the Dominus hitbox (spoiler: there's one more on this list), it feels a bit taller than some of the other cars that use the same dimensions – at least in our opinion. If you want to try a car that's pretty good in every aspect of the game and not everybody has access to, try the BMW M240i!
3. Dominus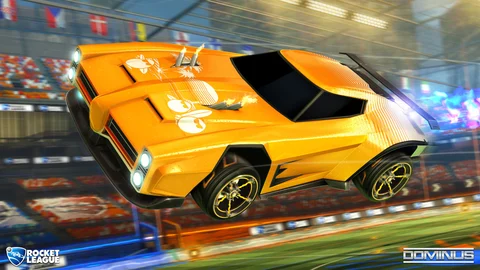 Dominus is one of the best Rocket League cars, and – as you might have guessed – it also bears the name of the second most popular Hitbox in the game. Anyone who has already spent a few hours in Rocket League knows how dangerous Power Shots from a Dominus can be. Sure, the large turning radius and the flat design take some getting used to...
On the other hand, anyone who still has some catching up to do with their flip timing can make up for it with the Dominus. All in all, an extremely chic Battle Car with some amazing offensive qualities – but not quite as flexible as the other two vehicles. Check out its sizes, which can be measured in-game:

| | | | |
| --- | --- | --- | --- |
| HITBOX | LENGTH | WIDTH | HEIGHT |
| Dominus | 127.9268000 | 83.2799500 | 31.3000000 |
2. Octane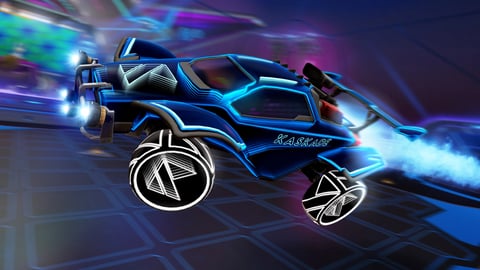 The Octane has been the flagship when it comes to the best cars in Rocket League for many years. It will be unlocked right from the get go, so everybody got to try out its strengths and weaknesses when they first started this amazing game.
Well, not quite strengths AND weaknesses, because the Octane has virtually no weaknesses – it's the perfect all-rounder, pretty easy to get used to and extremely reliable, which is why a large chunk of the community sticks to this vehicle.

What to some players is even more important is that the Octane just looks and feels pretty clean. His Titanium White Paint Finish is one of the rarest and most expensive ones in the game, as it is extremely hard to get, but even more awesome to look at.

| | | | |
| --- | --- | --- | --- |
| HITBOX | LENGTH | WIDTH | HEIGHT |
| Octane | 118.0074000 | 84.1994100 | 36.1590700 |
1. Fennec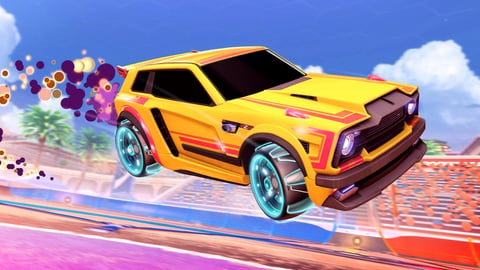 "New is always better"... what Barney Stinson preached a few years ago is still true – at least for cars in Rocket League. The Fennec is basically the slightly newer and improved version of the Octane. It even comes with the same Hitbox, further optimized by Psyonix.
The only downside the Fennec has over the Octane is that the car feels a bit sluggish and clunky – sometimes more like a Merc or Dominus. If your gameplay consists mostly of fast-paced action, then the Octane is probably the better choice. As a whole, though, the Fennec is still the best car in Rocket League.

How To Unlock Cars In Rocket League
Unlocking cars in Rocket League is not rocket science, as there are usually two ways you can go about it. The first one is obvious: you have to pay to play.
Especially vehicles you'd know from other franchises or real life like the Batmobile and BMW M240i are featured in bundles that you can buy from the Rocket League item shop. Most car prices range from 1,000 to 2,500 RL credits, depending on the hype and extra cosmetics that come with it.
Other bodies, most notably the Octane, you'll unlock by just playing the game. You can also buy the Rocket Pass, which features a brand-new vehicle each Rocket League season. You typically get them at level 1, so you can start the new chapter the best way possible.
Most Popular Cars Among Pro Players
Although the Fennec still fills the Octane Hitbox a bit better than the Octane itself, the Octane continues to be king of the eSports scene. Since Season 1 of the RLCS, many pros have relied on the OG car – never change a running system, ya know. In fact, the Octane has always been so popular that Psyonix even gave it its own statue in DFH Stadium.
While there are no statistics on the exact popularity of the Octane, we can be quite sure it's the most used battle car in Rocket League. The Fennec and the Dominus come in second and third place – they are almost as good, and with them, you can definitely perform on the highest level.
So, these are the best cars in playing Rocket League right now. Just try them one by one, take your time and have fun. You can do the most important tricks and flicks with all bodies anyway... relax and be nice to your teammates!

This article contains affiliate links which are marked with [shopping symbol]. These links can provide a small commission for us under certain conditions. This never affects the products price for you.