Rocket League has six different body types, or hitboxes. Each type has its own unique advantages and disadvantages, so it's about time that we take a closer look at them. Obviously, Octane and Fennec are the two most popular cars in RL, so we'll highlight them in particular.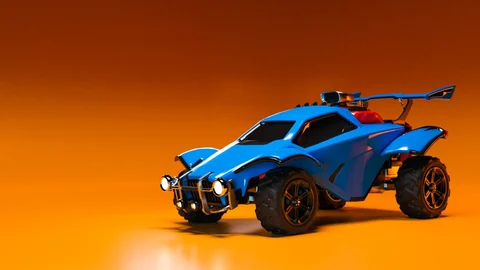 Rocket League and Hitboxes... a better love story than Twilight. It's pretty important that you at least know the basics of every body type in order to pick the best car for Rocket League's Battle Arena and get those sweet rewards at the end of each season.
Each Body Type has it own unique advantages and disadvantages, individual stats, and related cars. In this article, we'll break down each hitbox, look at their characteristics, and the cars available for them. Let's start with a brief history of Hitboxes in Rocket League, though, as it helps us understand the current system better.
Rocket League Hitboxes: Battle Car Shapes And Sizes Explained
Hitboxes in Rocket League are an interesting phenomenon. Prior to the Anniversary Update, or Patch v1.35, each vehicle had its own unique properties. To better balance Rocket League and to make future updates easier, Psyonix decided to introduce six specific hitboxes that all new cars had to fit into. They are called:
Octane
Dominus
Plank
Breakout
Hybrid
Merc
Octane and Dominus are the most commonly used Hitboxes in the arena, as they feature the most optimal dimensions to dominate your opponents. Only a few newly released vehicle come with one of the other hitboxes – one notable exception is the Emperor Muscle car, which was introduced in Rocket League Season 9
All Rocket League Hitbox Dimensions
While all Rocket League vehicles use the same boost and are equally fast, there are some very important differences between the car bodies...
| | | | |
| --- | --- | --- | --- |
| BODY TYPE | LENGTH | WIDTH | HEIGHT |
| Octane | 118.0074000 | 84.1994100 | 36.1590700 |
| Dominus | 127.9268000 | 83.2799500 | 31.3000000 |
| Plank | 128.8198000 | 84.6703600 | 29.3944000 |
| Breakout | 131.4924000 | 80.5210000 | 30.3000000 |
| Hybrid | 127.0192000 | 82.1878700 | 34.1590700 |
| Merc | 120.7200000 | 76.7100000 | 41.6600000 |
Octane & Fennec Type Hitbox
Now you should already see why Hitboxes in Rocket League are quite significant. In the case of the Octane, it has a shorter length, but it is the second-highest car in the game. That means, by using these vehicles, you'll have better ball control when hitting from the front or the side of the hitbox.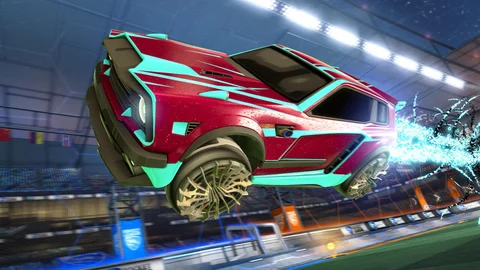 Rocket League Octane Hitbox: Handling
| | | |
| --- | --- | --- |
| | Standard | Boost |
| Octane Hitbox | | |
So, the higher the number here, the better (tighter) the turning radius is. Thus, when compared to other vehicles in Rocket League, the Octane Hitbox has a pretty middle-of-the-road turning radius. That makes it rather hit-or-miss when it comes to its handling. In other words: it's zippy, but not the zippiest. If that sounds like something you would enjoy, then the Octane Hitbox is for you.
Rocket League Octane Hitbox: Height & Inclination
| | | |
| --- | --- | --- |
| | Ground Height | Inclination |
| Octane Hitbox | | |
The combination of the Octane Hitbox's height, inclination and handling make it a pretty reliable vehicle in Rocket League – and definitely one of the most popular ones. It has good ball control, is relatively zippy on the field, and is not overly high. As we said at the beginning of this article, the Octane Hitbox is great for ball control from the front or side of the car.

Rocket League cars that feature a Dominus Type Hitbox:

007's Aston Martin DB5
Armadillo (Xbox One)
Backfire
Bone Shaker
Dingo
Fast 4WD
Fennec
Ford F-150 RLE
Gizmo
Grog
Harbinger / Harbinger GXT
Hogsticker (Xbox One)
Jackal
Jurassic Jeep Wranger
Luigi NSR (Nintendo Switch)
Marauder
Mario NSR (Nintendo Switch)
Mudcat / Mudcat G1 / Mudcat GXT
Octane / Octane ZSR
Outlaw / Outlaw GXT
Proteus
Road Hog / Road Hog XL
Scarab
Sweet Tooth (PS4)
Takumi / Takumi RX-T
Triton
Twinzer
Vulcan
Zippy
Dominus Type Hitbox
The Dominus is a tad lacking when it comes to height. However, what it lacks in height, it makes up for in length. Since the Dominus Hitbox is so long, it offers better reach and is ideal for defense, as it is better able to make last-second goal saves. Oh, and it can be fabulous for fast-flicks. Enjoy!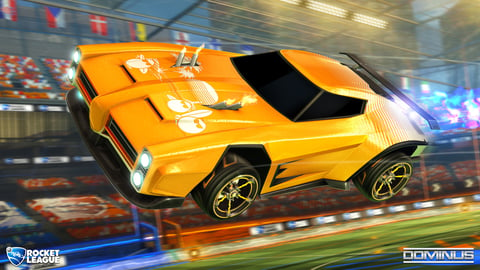 Rocket League cars that feature a Dominus Type Hitbox:
'89 Batmobile
007's Aston Martin DBS
007's Aston Martin Valhalla
Aftershock
BMW M240i
DeLorean Time Machine
Diestro
Dominus
Dominus GT
Fast and Furious Dodge Charger
Ferrari 298 GTB
Ford Mustang Shelby GT350R RLE
Formula 1 2021
Formula 1 2022
Gazella GT
Hotshot
Ice Charger
Imperator DTS
Lamborghini Countach
Lamborghini Huracan STO
Maestro
Mamba
Masamune
McLaren 570S
McLaren 765 LT
NASCAR
Nemesis
Nissan Z Performance Car
Peregrine TT
Ripper
Tyranno (GXT)
Werewolf
Plank Type Hitbox
Well, there's not much to say about the Plank Hitbox... most Rocket League players probably never even heard of it. It's one of the least used dimensions in the game and extremely unpopular. It's the flattest car body type in Rocket League, so maybe that's why no one uses these vehicles.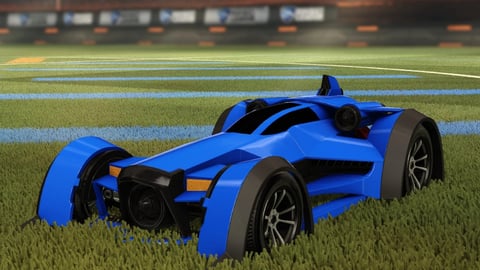 Rocket League cars that feature a Plank Type Hitbox:
'16 Batmobile
Artemis (G1 / GXT)
Centio
Mantis
Paladin
Sentinel
Twin Mill III
Breakout Type Hitbox
The Breakout Hitbox is particularly special here, and for a very specific reason: it's the longest Hitbox in the entire game, and it's very narrow and flat. Of course, this is amazing if you can still scrape almost unreachable balls off the line. On the other hand, though, it can also happen that the ball simply rolls over you if you don't pay attention.
Rocket League cars that feature a Breakout Type Hitbox:
Animus GP
Breakout
Breakout Type S
Cyclone
Emperor II
Komodo
Nexus (SC)
Samurai
Hybrid Type Hitbox
Since the Hybrid Hitbox has pretty good handling, and is the same length as the Dominus, it's actually quite useful in Rocket League – however, it's far less popular. It's ideal for maneuverability and defense due to its size, and it also features the second-best turning radius in the game.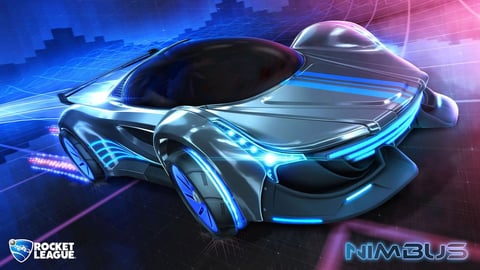 Rocket League cars that feature a Hybrid Type Hitbox:
Merc Type Hitbox
The Merc is a big and beefy boy that is generally avoided by all Rocket League fans who have any semblance of self-respect. That might be a bit rude, because that also makes it the tallest car in the game, something that a skilled player could take advantage of. Lacking in maneuverability, the Merc Hitbox is most useful for stealing the ball from your opponents.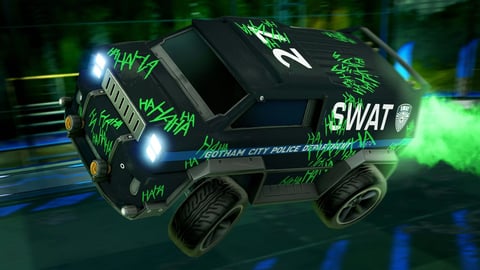 Rocket League cars that feature a Merc Type Hitbox:
Battle Bus
Merc
Nomad (GXT)
Now that this is all said and done, it's time for me to head off and eat pizza, try to get better in Rocket League, and chill. Again. Yes, I will enjoy it. You can do the same, or you stay on our site and check out our breakdown of Rocket League's ranks, divisions and tiers. Cheers.