Rocket League has six different body types, or hitboxes, and today it's time to take a closer look at the Dominus Hitbox!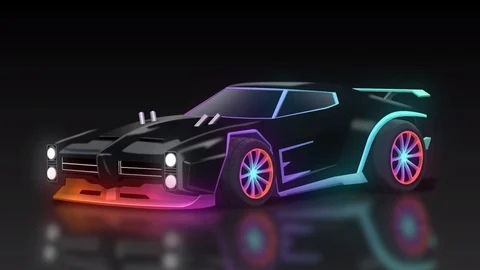 Rocket League and Hitboxes... a better love story than Twilight. It's pretty important that you at least know the basics of every car body type in order to rank up in the Battle Arena and get those sweet rewards at the end of each season.
Each type has its own unique advantages and disadvantages, individual stats, and related cars. In this series, we break down each hitbox, look at their characteristics, and the cars available for them. This time, we take a look at the Dominus Hitbox. It's time to dive in...
Hitboxes in Rocket League are an interesting phenomenon. Prior to the Anniversary Update, or Patch v1.35, each vehicle had its own properties. To better balance Rocket League, Psyonix decided to introduce six specific hitboxes that all new cars had to fit into. We've already taken a look at the Octane Hitbox, and with Dominus being incredibly popular as well, it's about time to dive into this Hitbox!
Rocket League Dominus Hitbox: Dimensions
| | | | |
| --- | --- | --- | --- |
| | Length | Width | Height |
| Dominus Hitbox | | | |
Why are dimensions important? The Dominus is a tad lacking when it comes to height. However, what it lacks in height, it makes up for in length. Since the Dominus Hitbox is so long, it offers better reach and is ideal for defense, as it is better able to make last-second goal saves. Oh, and it can be fabulous for fast-flicks. Enjoy!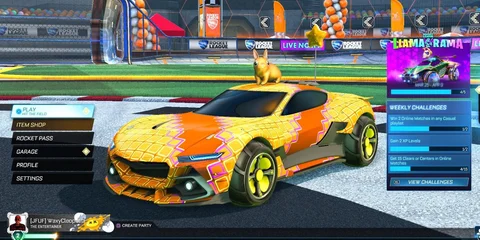 Rocket League Dominus Hitbox: Handling, Height, & Inclination
Rocket League Dominus Hitbox: Handling
| | | |
| --- | --- | --- |
| | Standard | Boost |
| Dominus Hitbox | | |
When it comes to the Dominus Hitbox's handling, you will find that when you are not boosting, its handling is more or less the same as the Octane Hitbox.
The difference, though, is that when boosting, its handling is subtly better. That means, in practice, that the Dominus's turning radius is somewhat tighter when boosting, helpful for fast turns.
Rocket League Dominus Hitbox: Ground Height & Inclination
| | | |
| --- | --- | --- |
| | Ground Height | Inclination |
| Dominus Hitbox | | |
The combination of the Dominus's height, inclination, and handling makes it a pretty useful vehicle in Rocket League. It is great for fast-saves, as its length gives it a little more reach than a shorter hitbox like the Octane. Its length is the main appeal of the Dominus Hitbox, since its handling is very similar to the Octane. That being said, the Dominus Hitbox does feature the Tyranno, so that's certainly a plus!

Also, keep in mind that these numbers might not be 100% correct, and may change with future patches and updates.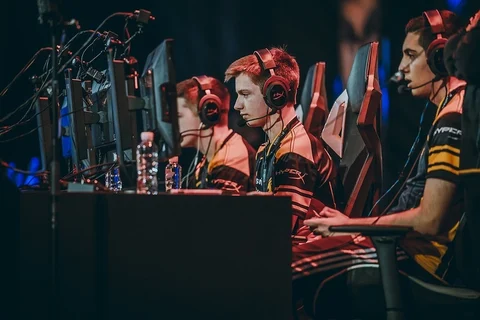 Which Cars Use the Dominus Hitbox in Rocket League?
'70 Dodge Charger R/T
'89 Batmobile
007's Aston Martin Valhalla
Aftershock
BMW M240i
Chikara (Chikara G1, Chikara GXT)
DeLorean Time Machine
Diestro
Dominus (Dominus GT)
Ecto-1
Fast and Furious Dodge Charger
Formula 1 2021
Gazella GT
Guardian (Guardian G1, Guardian GXT)
Hotshot
Ice Charger
Imperator DT5
K.I.T.T.
Lamborghini Huracán STO
Mamba
Masamune
Maverick (Maverick G1, Maverick GXT)
McLaren 570S
MR11
NASCAR Chevrolet Camaro
NASCAR Ford Mustang
NASCAR Toyota Camry
NASCAR Next Gen Chevrolet Camaro (2022)
NASCAR Next Gen Ford Mustang (2022)
NASCAR Next Gen Toyota Camry (2022)
Nemesis
Peregrine TT
Ripper
Ronin (Ronin G1, Ronin GXT)
Samus' Gunship (Nintendo Exclusive)
Tyranno
Werewolf
Wow! Yet again, that's a long list! The Dominus Hitbox is a pretty versatile hitbox, and therefore it has a huge fan base in Rocket League! With such a great selection of vehicles to choose from, and some solid length and handling, you will find that the Dominus Hitbox will serve you well!

Now that this is all said and done, it's time for me to head off and eat pizza, try to get better in Rocket League, and chill. Again. Yes, I will enjoy it, if I just don't think too much about how my MMR is in the dumpster. Cheers.