Rocket League can be quite a serious game at times – so, let's lighten up the mood with some of the best Rocket League memes of the past month. Here's what members of the community came up with.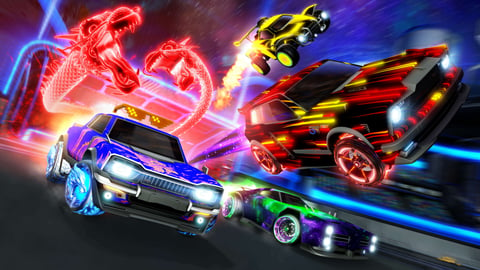 Rocket League's community definitely can be toxic at times (What a save! What a save! What a save!), but there sure as hell are some funny mofos among them. If you're one to take the game very seriously, take a chill-pill, sit back and get in a better mood by looking at some of the best Rocket League memes of the past month – courtesy of r/RocketLeague.
FYI: Going forward, we'll update this article at the end of each month and re-post it on our website. Stay tuned for more Rocket League memes.
Best Rocket League Memes Of The Month (January 2023)
January has not been the best month for Rocket League fans. It took some time, but Psyonix finally announced they would tackle the bot problem in ranked games. Other than that, it's been pretty quiet. At least we got a new event... and even some music...
1. Cochise Or Coshite?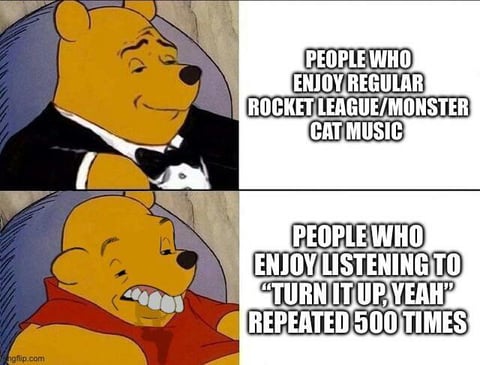 Starting off with a recent one that divides the Rocket League community – the Neon Nights 2023 event came with yet another musical act, none other than rapper Cochise. To be honest, I didn't even know this guy, but I also don't mind his music in the game.
However, this is not the case for everybody, as especially the r/RocketLeague community seems to... how do I put this lightly... very much dislike hearing his songs. At least some pretty funny shitposts came out of it, as Cochise might be the least popular feature ever. Better luck next time, I guess.
tbh: There were about 20 Cochise memes I could have picked that made me giggle. Just because I didn't pick yours doesn't mean it's worse in any way <3.
2. You'll Never Score Goals Like Own Goals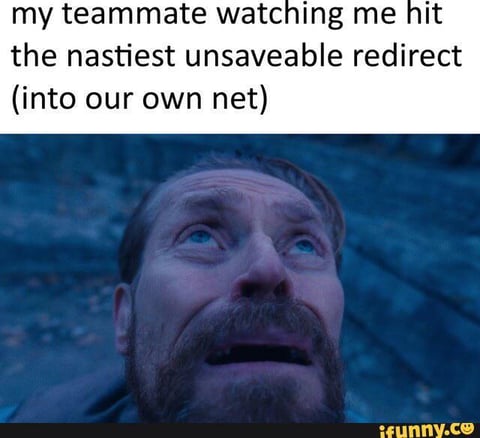 This meme is so f*cking unbelievably funny that it's been posted not once, but twice on r/RocketLeague. First created by u/kazmini over a year ago, it was re-posted (and thank god not removed) by u/HearingVegetable in January 2023 – otherwise, we couldn't have included it in this article.
The meme is obviously true, as it's always easier to score the most amazing own goal the world has ever seen. If I try to do something challenging and beneficial, it almost never works. If I'm just playing like a dumb sh*t on the other hand, I somehow manage to pull off the fastest pinch into my own goal. I still watch the replay, though.
3. Playing Solo Queue Be Like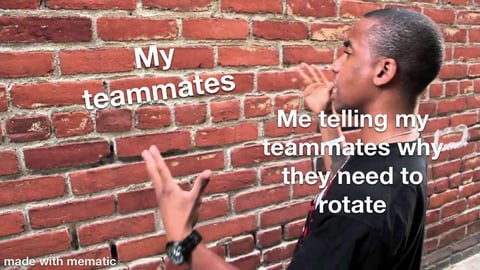 Well, this one is pretty basic and self-explanatory, but also so damn true and infuriating at the same time. There's probably no type of players that enrages me like ball-chasers do – because I want to play the game, too, and not just clean up my teammates' mistakes.
Even if you're relatively high up in the Rocket League ranks (let's say Diamond I or better) some games are just clusterf*cks. There's no point in telling them what they should do as they won't listen anyways. Or they get salty and just leave the freaking game. What I'm saying is that I feel this meme on a whole other level. Maybe I am the one to blame?
4. Best Feeling In The World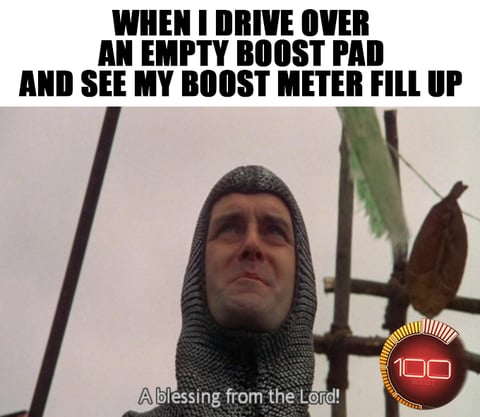 Whenever a fellow Rocket League players asks what is better than sex... just show him this meme. It's honestly one of the best feelings I've ever had while playing the game and unless you're one god-tier player that has the timing down to the second it will boost your car and more importantly your mood.
On a serious note, boost rotation and boost management are key gameplay elements in Rocket League and often overlooked. Doesn't matter what car you're using or what battle arena you're in, boosts always stay the same.
5. Ain't No Mountain High Enough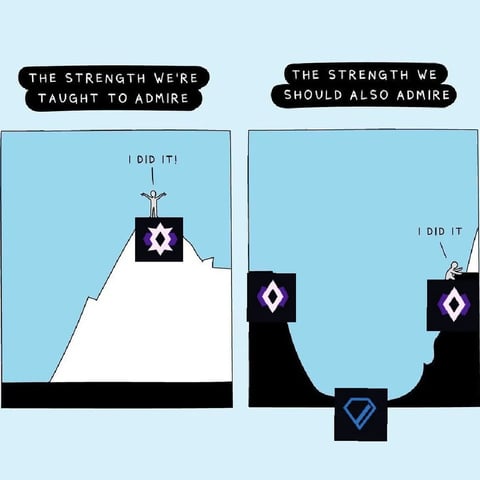 If you really want to get better at Rocket League, one of the first things you'll need to improve is your mindset. Don't let a losing-streak get your mood down – we've all been there at least once, and we all had to just keep pushing. Never give up, one day you'll reach the rank in Rocket League you've always desired.
We wanted to share this inspiring meme with you... now you can exit this article, launch Rocket League and head straight to the next ranked game. If you don't fancy the grind right now, perhaps check if there are some new Rocket League codes you haven't redeemed, yet.