Amouranth just started her genius show "Pimp My Simp" and it is a pretty funny cringe-fest.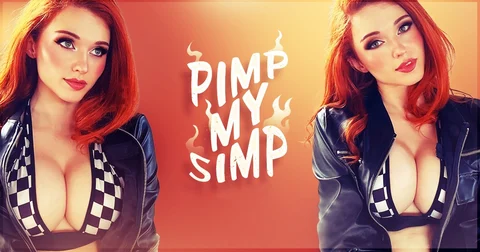 Amouranth is well-known as the "Queen of Twitch" because of her iconic hot tub streams, her thirsty fan base, as well as her sharp business instincts. If you combine the last two, you get the recipe for a genius show and it's right around the corner.
Live On Twitch: Amouranth Is Upgrading Her Fanbase In Her New Show
The Show in question is called "Pimp My Simp" and the contestants have already been picked March 15. If you remember the CEO of Simps, you can kinda guess what the contestants will be like.
The idea behind the show is to take a bunch of simps/fans/neckbeards and let them compete for a complete makeover.
Contestants not only get a free makeover + the whole wardrobe and a trip, there's also prize money that amounts to a "WHOLE YEARS SALARY".

Just got around to paying the last RT person! For the new @Amouranth tweet I'll do the Same thing! https://t.co/HZrMe1HXUp pic.twitter.com/WxDEYlydDn

— Kaitlyn (@wildkait) April 4, 2023
The show already started, but will continue for at least 3 more weeks. So if you're curious about how she will upgrade the top simp, you should check it out on her Twitch channel.