One of the largest charity streams, Jacksepticeye's Thankmas, has reached its goal of over 10 million dollars in donations. That is almost as much as the last two years combined!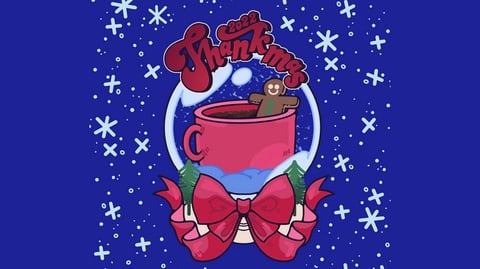 Every year, Jacksepticeye organizes one big streaming event called Thankmas. The tradition started in 2018 and has since then raised a very large sum for numerous good causes each year.
Also working in the name of charity this winter is Markiplier:
For this year he teamed up with World Central Kitchen, an organization providing food in humanitarian crises all over the world. Including all partner streams, Jack has raised over 10 million Dollars for the cause.
The biggest surprise was one anonymous donor, who gave 3.7 million dollars during the event. Here you can see Jack's overwhelmed reaction:
Our CEO @mdwasserman sharing some good news!

$10,000,000 raised globally for @WCKitchen #Thankmas #Thankmas2022 https://t.co/oAuyU4rgav pic.twitter.com/gfOF2Rs8KP

— Tiltify (@tiltify) December 11, 2022
Thankmas: One Big Collaboration
One really must praise Jacksepticeye and his team for organizing this monster of an event. Not only did he himself stream for 10 hours, but there were many partner streams from notable streamers, for example Ethan aka CrankGameplays, simultaneously raising money for the charity.
His own stream was full of guests like Markiplier, Valkyrae and Arin from the GameGrumps. Even beloved actor / YouTube star Jack Black visited! They played a few small games and had merry fun with a lovely Christmas vibe.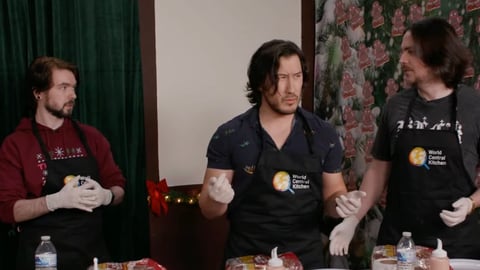 On the Thankmas website, you can look up all the top donors. After the anonymous donor, Cory and Markiplier take the top spots with $399,999.91 and $99,999.99 respectively. Besides these big names, many other content creator and some indie publishers helped as well. Honorary mention to Coca-Cola and Teremana as big brands that both donated $500,000!
The focus should be on the good cause though. All these sums go to World Central Kitchen, which recently have been helping Ukrainian refugees at the border, in Florida after Hurricane Ian or Hurricane Fiona in the Caribbean. Being able to serve warm food there is the real reason for all this effort and as you can see, they help worldwide. There are details to all these efforts on their website.
Jacksepticeye talked about his feelings towards the event at the start of the stream:
… and Thankmas has become one of the biggest fundraisers on this platform every single year and that's something I'm very proud of as well and I wanna keep pushing it out and keep making it more known and have more people get involved.
But it's not over yet. If you want to help, for five more days you can buy the exclusive Thankmas shirt or donate directly. Every $3 mean one meal for a person. How better to get into the spirit of Christmas, then to give to those in need!