Kai Cenat is the number 1 on Twitch now.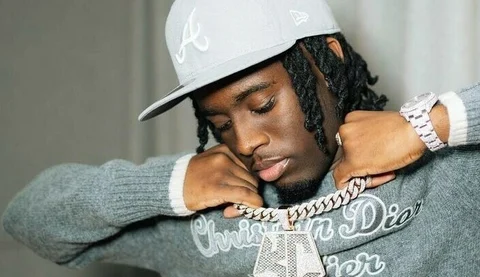 Kai Cenat is a popular streamer on Twitch known for his variety streams, where he plays a wide range of games and interacts with his audience. He has gained massive popularity among online viewers due to his engaging and entertaining content, as well as his charismatic personality.
In addition to his gameplay, Kai is also known for his dedication to his community and charitable causes. He frequently raises money for various organizations and has been praised for his philanthropic efforts.
Kai's rise to popularity on Twitch has been meteoric, with him seeing some of the biggest growth on the platform throughout 2022 and 2023. He has been nominated for Streamer of the Year and has broken records for Twitch subscriber counts during his subathons, cementing his place as one of the top streamers on the platform at the moment.
Twitch Number 1
During his subathon in February, Kai Cenat surpassed Ninja's previous record for the second-highest all-time Twitch subscriber count, which was set during Fortnite's peak popularity in April 2018.
Kai has now become the most subscribed Twitch channel of all time!
IT'S OFFICIAL WE ARE THE MOST SUBSCRIBED STREAMER OF ALL TIME, ALSO HITTING THE MILESTONE 300K SUBSTHIS JOURNEY HAS BEEN AMAZING....HAPPY BLACK HISTORY MONTH pic.twitter.com/Vo43AozgG9

— AMP KAI (@KaiCenat) March 1, 2023
The subathon encountered some controversies, one of which involved Kai Cenat receiving a handjob at a restaurant during the livestream.
This behavior is in violation of Twitch's Terms of Service, but Twitch has not taken any action regarding the matter.
Some individuals believe that Kai Cenat's significant revenue may be influencing Twitch's treatment of him, while others speculate whether Twitch will wait until the subathon's conclusion before addressing the situation.