Popular Chess streamer Andrea Botez and GTA RP streamer Ray C receive backlash for hanging out with alleged child groomer Mini Ladd.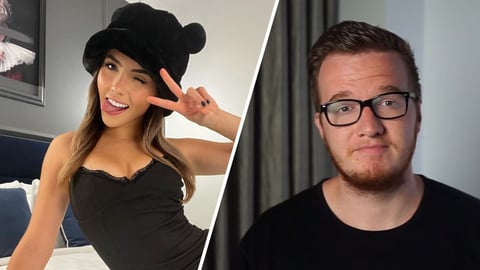 Andrea Botez a popular chess streamer and Ray C who is best known for his GTA RP content were caught hanging out with Mini Ladd. Why is this so bad? Because Lidd is a former content creator accused of grooming...
This prompted a lot of negative response from people online, as fans were upset that Botez and Ray C would choose to associate with the alleged groomer.
Mini Ladd And The Grooming Allegations
Mini Ladd was accused of grooming by two women on Twitter, one of them was his Twitch moderator Halley, while the other was just a fan. They claim that Mini Ladd manipulated them when they were still minors, and they had the receipts. The two women were able to produce a bunch of text messages to prove their claims.
According to the screenshot below, Lidd was sending sexually suggestive messages to a 17 years old. Apparently he was also sending pictures in his underwear and deleting them afterward.

Him when he sent me photos and deleted them pic.twitter.com/ejobenBZVh

— halley (@WeirdGirl2364) June 23, 2020
The accusations refused to die, and Mini Ladd posted a response video. In the video he apologized to the women in question, but in doing so he pretty much admitted to inappropriate behavior, which prompted his ban on Twitch.
And the community haven't forgiven him yet, hence he still isn't able to hang out with streamers like Andrea Botez and Ray C without causing them both backlash.
Some fans are defending them, as apparently they were unaware of Mini Ladd's circumstances. Nonetheless, it would be best for them to distance themselves from the former streamer and YouTuber, as otherwise they might be caught up in the sh*tstorm themselves.