Ludwig Ahgren smashes a bunch of records with his Chessboxing Championship, so here is a quick recap on what went down.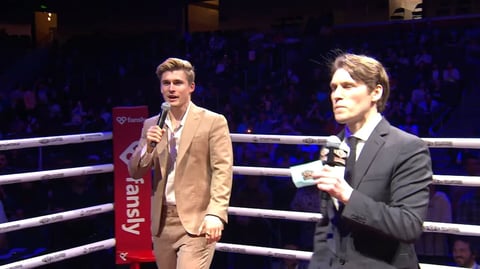 On December 11, The Game Award-winning Content Creator of the Year, Ludwig Ahgren produced another banging event, that far surpassed his all-time viewership record across both Twitch and YouTube. The event also unintentionally became the most-watched Smash tournament ever and ended with a slapping contest between him and fellow YouTuber CDawgVA.
This event was wildin!
Ludwig Chessboxing Championship Event: Results
If you're curious about the results of the event, we got you covered. On the other hand, if you want to watch the event yourself (and you should) you can do so on his YouTube Channel.
If you want to get the most out of your time on Twitch, check out Fanbloc and win awesome prizes.
Sadly, you won't be able to enjoy the action live anymore,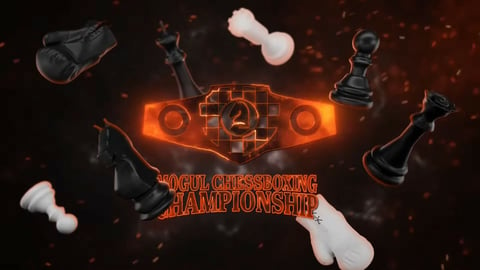 The event started with two matches of Smashboxing, where the contestant are switching between rounds of playing Super Smash Bros. Melee, and Boxing.

Smashboxing Undercard results:
Fiction defeats KJH via 3-0 in Smash Bros.
2saint defeats Spud via Round 1 TKO.
Following the Smash undercard, we got into the Chessboxing. This means, the fights alternate between a round of chess and a round of boxing. This made up the biggest part of the event, with big names like Myth and Disguised Toast putting on their gloves and duking it out.
Chessboxing Card results:
BoxBox defeats Stanz via Round 4 TKO.
Abroad in Japan defeats Overtflow via time advantage.
Hugs defeats Toph via Round 2 TKO
Chessbrah defeats Lawrence Trent via Round 2 TKO
Dina Belenkaya defeats Andrea Botez via checkmate.
Myth defeats Cherdleys via time advantage.
Disguised Toast defeats PointCrow via checkmate.
Ludwig Breaks All-Time Viewership Record
In his massively successful livestream, Ludwig broke not only his own viewership record, but even topped the numbers for the most viewed Smash Tournament.
This makes his future Smash tournament look even more promising.
During the peak viewership on Ludwig's broadcast of the melee gameplay, the livestream reached a whopping 270k concurrent viewers. In comparison, the until then most viewed Smash Tournament was EVO 2019, which achieved a peak viewership of 245k on Twitch.

While the Smash Bros. segment may have only been a small part of the event, it's still a high-stakes, broadcasted tournament with Smash involved, so there you go.
CDawgVA Takes Down Ludwig In Surprise Ending To The Event
After the main event of the evening, we were witness to a surprise ending. After Toast check-mated PointCrow, the latter called out Ludwig for not fighting that night.
So Jerma, the co-host for the event, quickly started to look for a worthy opponent within the audience to have a slap-chess match with Ludwig.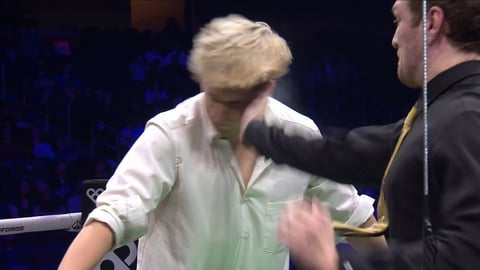 This led to a slap-chess match for the history books, between Ludwig and the challenger CDawgVA, who set out to "embarrass [Ludwig] at [his] own event".
If you want to get the most out of your time on Twitch, check out Fanbloc to win awesome prizes.
Looks like that moment was scripted, though, as they already had prepared a table, with the logo of the sponsor printed on top.
Oh, and it was Ludwig who explained the rules, so yeah. In his own words: "The way this works, we have four rounds of slapping and four rounds of chess".
The Most Famous Streamers That Got Banned on Twitch

View gallery
They should have gotten moistcr1tikal to narrate the event. He is a well known and avid slap enthusiast and would have brought a level of expertise second to none.
The winner, in this contest of slaps and cheeks, was the challenger CDawgVA, who beat Ludwig via a photo-finish time advantage on the chess-clock.