As usual, The Game Awards 2022 was full of announcements and reveals. What were our highlights from the show?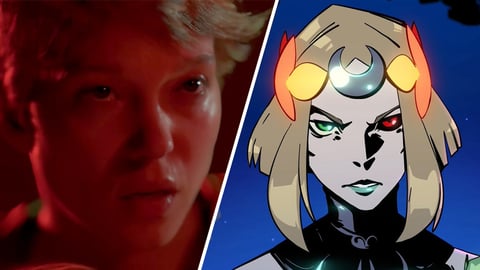 The Game Awards 2022 are the "Oscars of gaming", and it's fun to see the best games of the year get honored with awards. But the main reason most of us watched the show on December 8 was to see all of those tasty announcements and reveals, showing us tons of exciting new trailers, details and info on games coming in 2023 and beyond.
The Game Awards 2022: All Announcements & Reveals
Some exciting showings have already been confirmed before, like a reveal for Final Fantasy 16. But what else did we get to see? Here are our highlights from the Game Awards 2022.
Rogue-Like Sensation Hades Is Getting A Sequel
The first big world premiere was the reveal of Hades 2, and this caught a lot of folks off-guard. The rogue-like hit was a brilliant video game and a huge success on top of that. Such a big success apparently, that developer Supergiant Games is making a sequel for the first time in the company's history.
Hades 2 will be set after the events of the first game, and this time you play as Melinoë, the sister of Zagreus. The game is set to launch in 2023 into Early Access, just like its predecessor. And we absolutely can't wait for it.

FromSoftware Returns To Classic Franchise With Armored Core 6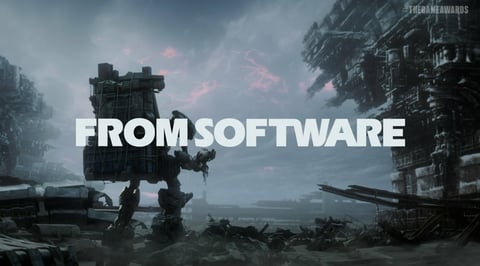 It has been rumored for a while, and now it's confirmed: FromSoftware is working on a new Armored Core. The series of Mech-games was one of FromSoft's most beloved franchises, before they blew up after the release of Dark Souls.
We don't know much about the game yet, but it is set to come out in 2023 for all major platforms. The trailer got us maaad hyped though, can't wait!
Click here to get a PS5. You'll need it for all of these new games!
Death Stranding 2 Gets Confusing Reveal Trailer
Kojima has done it again: Death Stranding 2 is the game that the maestro tirelessly teased in the last few weeks. And it got an appropriately strange reveal trailer. Check it out here:
So far, only the PS5 has been confirmed as a platform. We don't know a release date either, unfortunately.

Final Fantasy 16 Gets New "Revenge" Trailer, Release Date Revealed
The man, the myth, the legend Naoki 'Yoshi-P' Yoshida, producer of Final Fantasy 16, was at the show himself to give a "very special live presentation". This included the awesome new "Revenge" trailer, which again looked fantastic.
It was also revealed, that Final Fantasy 16 will be released on June 22, 2023. We're so hyped!
Star Wars: Jedi Survivor Looks Amazing, Release Date Confirmed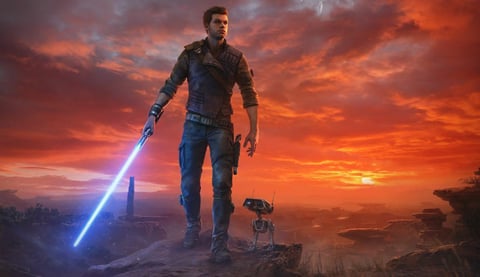 Star Wars Jedi: Survivor, the long-anticipated sequel to Jedi: Fallen Order got a first proper gameplay trailer. And it looked amazing. The game will be next-gen exclusive, and already looks like a big step up from Fallen Order.
If you have never played the amazing Fallen Order, get it here.
The new trailer also confirmed the previously leaked release date; Jedi Survivor will be released on March 17.
Judas, The New Game By Bioshock-Creator Ken Levine, Looks Insane
After much speculation and inside-baseball musings, the new game by Ken Levine and his studio Ghost Story has finally been revealed: Judas. And it looks crazy. It also looks a lot like Bioshock! We didn't get too many details, but this first reveal definitely got us curious.
Amazing New Diablo 4 Cinematic Reveals Release Date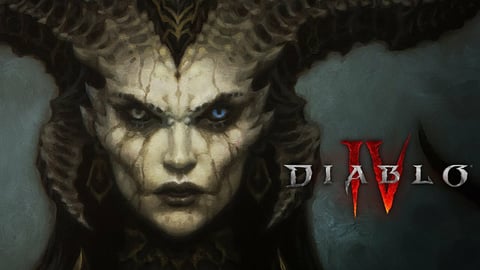 Another big reveal for a highly anticipated game was the new trailer for Diablo 4. As has been previously leaked, the game got a release date here as well, and it's June 6, 2023. An open beta will be hosted at some point before that, most likely around February 2023.
The trailer is a brand-new cinematic, and you should know by now that Blizzard's cinematics are world-class. This one definitely didn't disappoint in that regard. Watch the trailer here:
Street Fighter 6 Release Date Confirmed
The next game, which had its release date leaked before the show, is Street Fighter 6. That release date has now been confirmed: the game is coming out on June 2. Hooray!
Suicide Squad: Kill the Justice League Is Finally Coming Out... Hopefully
The much-anticipated Suicide Squad game by Rocksteady has been delayed so often, and now it got another opportunity to let us down. The upcoming action game got a new release date for May 26, 2023.
The fantastic new trailer also revealed Batman, and that he will be played one more time by the late, great Kevin Conroy. RIP, Kevin.
Baldur's Gate 3 Will Finally Launch Next Summer
After what feels like 20 years in early access, Baldur's Gate 3 will finally see its full release in August 2023. We also saw a really fun new trailer, check it out here:

Horizon Forbidden West: Burning Shores DLC Announced
Horizon Forbidden West will get a DLC add-on called "Burning Shores", which will be released on April 19, 2023, exclusively for PS5.
These were our highlights from the Game Awards 2022. Which announcements got you hyped? Let us know in the comments!

This article contains affiliate links which are marked with [shopping symbol]. These links can provide a small commission for us under certain conditions. This never affects the products price for you.