Probably the best FIFA promo event of the year is just around the corner: the eagerly awaited Team of the Year! But until then, we have to wait a little longer. In the meantime, we take a look at the best promos in FIFA Ultimate Team history.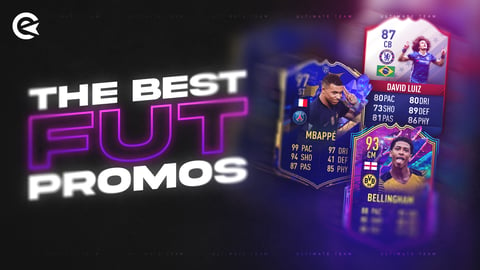 FIFA 23 Ultimate Team has spoiled us quite a bit so far in terms of the number of promo events. But that was not always the case. If you remember back, you know that in the older FIFA parts there wasn't a new promo every week and it was even more exciting when a really good promo was released. We have already shown you the worst promos in Ultimate Team. Today we show you the best promos of the last years in FIFA Ultimate Team, so stay tuned! The TOTY preparations are already underway, you should prepare yourself!
FUTMAS - FIFA 17
One of, if not the best promo event from FIFA Ultimate Team: FUTMAS from FIFA 17. FUTMAS was introduced for the first time in FIFA 17 and was an absolute hit with the community. Every day, three SBC players were released with the same back number. They may not have been the most blatant and biggest meta players, but the depth and consistency of the event is what makes it so exceptional. Add to that all the free packs EA gave to the community. Yes, you heard right, there used to be such a thing! FUTMAS was a real success for EA Sports.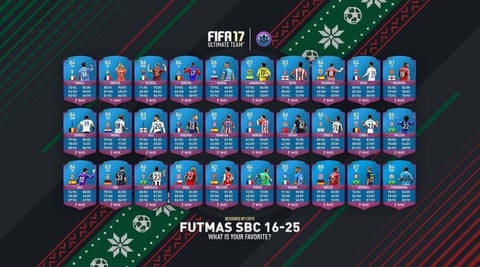 Winter Wildcards - FIFA 22/23
The Winter Wildcards have taken over the Christmas promo in FIFA after FUT Freeze and FUTMAS. It doesn't quite match FUTMAS from FIFA 17, but it's still one of the best promo events in Ultimate Team. This year in FIFA 23, the event also came out on top. Lots of cool cards, SBC's and swaps have appeared. By the way, you can find the best Winter Wildcards SBC's from this year here.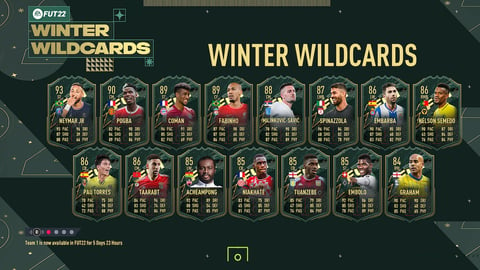 Team of the Year - Alle FIFA-Reihen
Can't anyone tell me that wasn't the coolest TOTY ever? I mean TOTY Ibra and Ribéry, come on! But apart from that team, the Team of the Year players are the most longed for cards in Ultimate Team every year. Rightly so, they get stats like no other card in the entire year. So friends, if you haven't started saving your packs yet, you should start now at the latest to have just the slightest chance of getting a TOTY.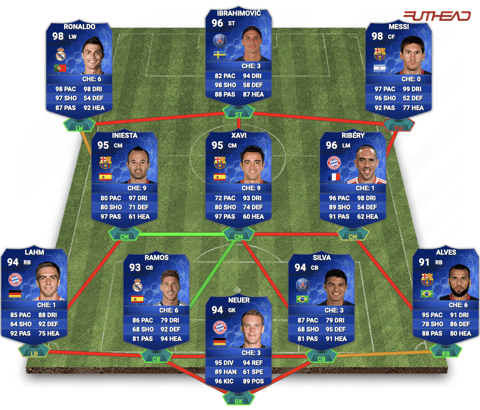 Future Stars - FIFA 21/22
The Future Stars have celebrated their premiere in FIFA 21. The concept behind it is really cool and even unexpectedly very well implemented by EA. For the promo, selected young stars with a lot of potential in real life get a Future Stars card with sick stats and overall ratings. For example Giovanni Reyna in FIFA 21 had an OVR of 68 on his normal silver card and a 91 OVR on his Future Stars card. It looks like you can look forward to the promo in FIFA 23 Ultimate Team as well. You can find an overview of all promos in FIFA 23 here.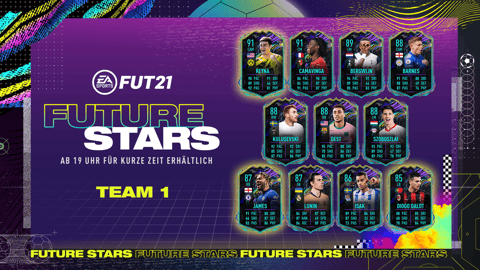 FUT Birthday - FIFA 17-22
FIFA Ultimate Team's annual birthday promo is at least as much of a treat as the other events on this list! EA is really going the extra mile when it comes to cool and OP cards. Also there are always a lot of cool cards with position changes: In FIFA 18 there were CR7 and Eden Hazard on the right instead of the left wing or Gareth Bale as a left defender. In the meantime, even swap tokens were included, where you can sweat out cool cards and more for free.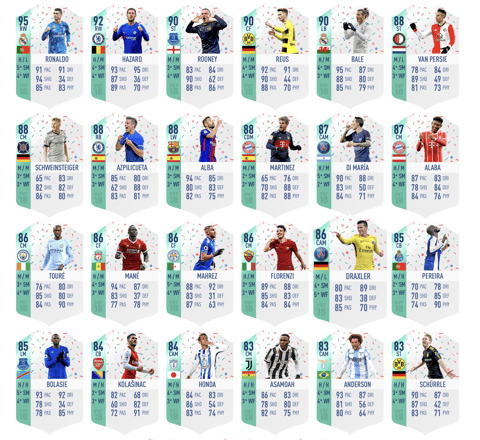 This article contains affiliate links which are marked with [shopping symbol]. These links can provide a small commission for us under certain conditions. This never affects the products price for you.