What if we told you that the Ghostbusters are coming to next-gen consoles? Would you believe us? We hope so, because IllFonic is launching Ghostbusters: Spirits Unleashed within the coming year. Now, let's get you excited about this co-op FPS.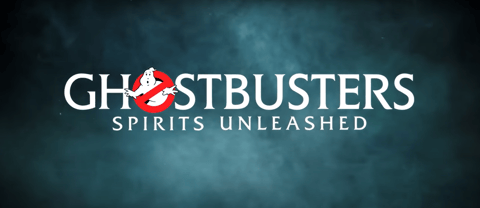 After Ghostbusters Afterlife was released to cinemas, Columbia Pictures wanted to expand the franchise to other forms of entertainment. The natural option would be video games, where Ghostbusters: Spirits Unleashed comes into play.
IllFonic announced the development of Ghostbusters: Spirits Unleashed for the Xbox Series X, Xbox Series S, Xbox One, PlayStation 4, and PlayStation5 on March 22nd, 2022. It was an announcement that nobody expected because IllFonic has continued to update Predator Hunting Grounds and Friday the 13th. But appearances are deceiving, and these developers are hard at work designing a Ghostbusters game for everyone to enjoy.
Is Ghostbusters: Spirits Unleashed Coming To PC?
Ghostbusters: Spirits Unleashed will be available on the PC. It's been confirmed with the announcement that this cartoon-themed game is coming to Microsoft's Xbox Series X. But what do we know about IllFonic's Ghostbusters? You'd be surprised, as an exceptional amount of information about this game has been revealed, and everything suggests that Spirits Unleashed will provide an incredible experience to buyers.
When Is Ghostbusters Spirits Unleashed Coming To The PC?
IllFonic hasn't provided an exact date on when Ghostbusters: Spirits Unleashed will be launched onto the PC. There's a good chance that additional time is needed to perfect the PC version of this game. However, that assumption could be incorrect, and IllFonic's timeframe of Q4 2022 could apply to all versions of Ghostbusters: Spirits Unleashed.
In truth, nobody will know about this game's release date until IllFonic makes an announcement later this year.
Which PC Features Will Ghostbusters Spirits Unleashed Have?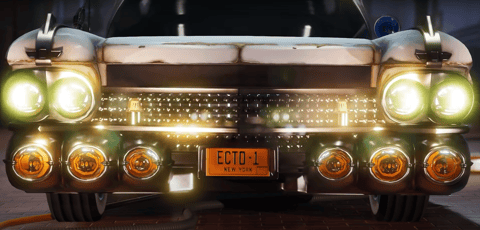 Unfortunately, there isn't an official account on the PC features that Ghostbusters: Spirits Unleashed will support. It's known that IllFonic is developing their upcoming co-op shooter through Unreal Engine 4, which allows us to make assumptions regarding the features that will be available. For instance, customizing this game will become possible by downloading various mods.
We don't know about you but running around as a Ghostbuster with a Lightsaber seems too good an opportunity to pass up. We're expecting IllFonic will allow PC players to install various mods onto Ghostbusters: Spirits Unleashed.
Unreal Engine 4 Mods
Crossplay Multiplayer
Audio Customization
Colorblind Support
Terrain, Texture, Lighting, and Ambient Customization.
It's emphasized that there's an associated risk to your computer whenever mods are downloaded. It's possible that malware could be connected with that mod. As such, we'd recommend that anyone installing these mods first checks the validity of that download. You could find yourself in an unfavorable situation otherwise.
Is Ghostbusters Spirits Unleashed Coming To The Steam Deck?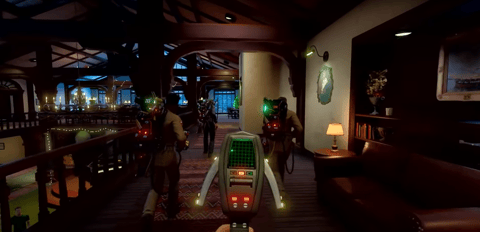 The possibilities with Valve's Steam Deck are endless, as this console supports a Linux-based system for desktop purposes. In return, owners can download various programs like the Epic Games Store to their Steam Deck. We've tried this ourselves and have found that the process is simple, meaning anyone can download the Epic Games Store without challenge. But how do you manage this task? Let us tell you.
Head towards the Steam Deck's settings, select the power option and click switch to desktop. This will position everyone toward a traditional Linux-based operating system. But here's where things get challenging, as you'll need to follow this process to ensure that Ghostbusters: Spirits Unleashed is installed on the Steam Deck.
Head to the main menu.
Select the Non-Steam games option from My Library.
Download & install the Epic Installer APK.
If you don't follow this process and try installing the Epic Games Store launcher on your own, the process won't be possible. This download needs to be forced onto the Steam Deck, as Valve and Epic Games haven't made an official partnership to interconnect their virtual stores.
Game Trailer
There's one thing everyone can see about Ghostbusters: Spirits Unleashed, and that's the cartoonish graphics that unfold throughout the game trailer. It's evident that IllFonic is trying to mimic Fortnite's visuals within their upcoming co-op based shooter, leading some to believe that this game targets younger audiences.

We can't help but wonder if this decision would be wrong for IllFonic, as older audiences typically enjoy the Ghostbusters franchise. Ultimately, you'll have to judge the trailer yourself.
Game System Requirements
Visually speaking, Ghostbusters: Spirits Unleashed isn't a graphically intensive game that will need robust computer parts. It's quite the contrary, as anyone with an updated computer should be capable of installing this upcoming game.
From our minimum and recommended system requirements, you'll see that this game targets a massive community of PC players.
Minimum PC System Requirements
| | |
| --- | --- |
| Category | System Requirements |
| Operating System | Windows 10 & Windows 11 (64-Bit or Higher) |
| CPU | Intel Core i5-750 / AMD Phenom 11 X4 P65 |
| RAM | 8GB |
| Storage Space | TBC |
| Hi-Rez Assets Cache | TBC |
| Video Card (GPU) | Nvidia GeForce GTX 660 / AMD Radeon HD 7870 |
| Video Memory | DirectX - Version 11 |
| Graphics Driver | TBC |
Recommended PC System Requirements
| | |
| --- | --- |
| Category | System Requirements |
| Operating System | Windows 10 & Windows 11 (64-Bit or Later) |
| CPU | Intel Core i7-3770 / AMD FX-8350 |
| RAM | 12GB |
| Storage Space | TBC |
| Hi-Rez Assets Cache | TBC |
| Video Card (GPU) | Nvidia GeForce GTX 2060 / AMD Radeon RX 5700 |
| Video Memory | DirectX - Version 12 |
| Graphics Driver | TBC |